Panasonic shook things up with introduction of the Lumix GX8 & Lumix FZ300 4K photo and video capture capable cameras.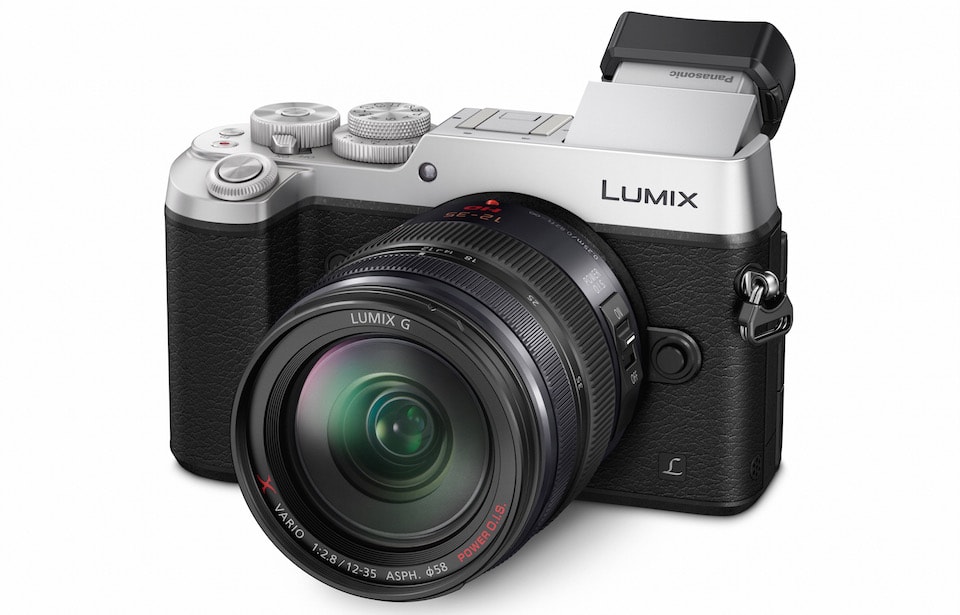 While there is certainly no shortage of high-end mirrorless cameras to choose from these days, Panasonic is looking to entice you (and your wallet) with their latest foray into the micro four thirds mirrorless camera market, the Lumix GX8.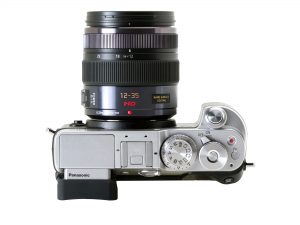 While It may look like a beefier version of the GX7 from a couple of year back, the GX8 boasts a number of improvements over its little brother, the biggest being it's 4K video recording capabilities and new Dual IS.
Dual IS
The GX8 builds on in-body image stabilization of the GX7 by adding the ability to combine its built-in stabilization with that of the lenses you mount to it. The system will now pull information from both the camera body's four-axis stabilization (vertical translation, horizontal translation, rotation around vertical axis and rotation around horizontal axis), and the attached lens's (if compatible) two-axis rotational correction. The benefit of this is an increase to the amount of displacement the system can compensate for as well as additional stabilization, especially when shooting with longer lenses.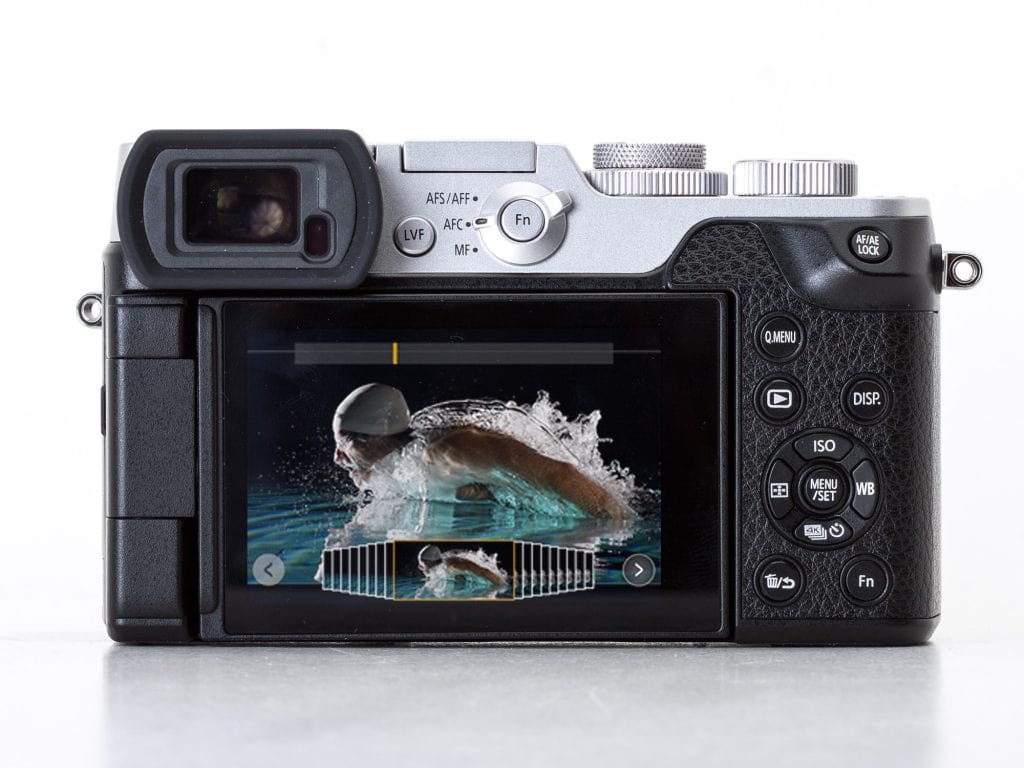 Sensor and 4K Video
The new 20.3-megapixel Digital Live MOS Sensor excels both in response, sensitivity and dynamic range. The Venus Engine dramatically boosts its performance with a quad-core CPU that enables high speed signal processing. Integrating superior noise reduction systems, the DMC-GX8 allows for shooting at max. ISO 25600. Sensitivity, gradation performance, resolution and colour reproduction are dramatically improved to achieve even higher picture quality. It is also capable of high speed burst shooting at 8 fps(AFS) / 6 fps(AFC).
The DMC-GX8 is capable of recording smooth, high-resolution QFHD 4K video in 3840×2160 at 30p(60Hz) or 24p in MP4, capturing video footage that boasts stunning detail. Taking advantage of 4K video recording performance, users can capture 4K photo opportunities at 30 fps in 8-megapixel resolution. It is easy to get 4K photos with three 4K Photo modes; 4K Burst Shooting, 4K Burst S/S (Start/Stop) and 4K Pre-burst.
The highlights of the GX8 are as follows: first ever 20MP four thirds sensor, full time Dual I.S. (body and lens stabilization), weather sealed body, 4K photo and video.
---
The Panasonic Lumix GX8 is available in black or silver (body only, no kits) for $1599 from Vistek.
[button link="https://www.vistek.ca/search/panasonic%20Lumix%20DMC-GX8.aspx" size="medium" target="new" text_color="#ffffff" color="#107BC9″]Place an Order for the Panasonic Lumix GX8[/button]
---
Lumix FZ300
Designed to be the ultimate hybrid compact camera the DMC-FZ300 mates outstanding optical performance with a rugged splash/dust-proof design.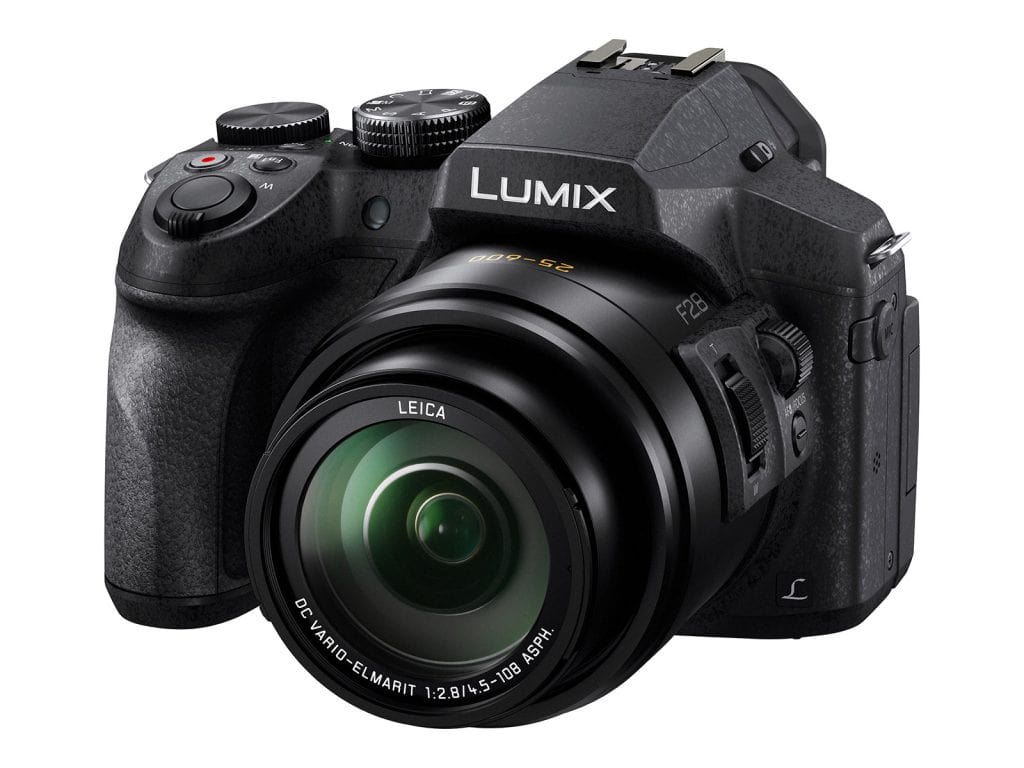 Optics
Inheriting it's high-quality LEICA DC VARIO-ELMARIT 25mm ultra wide-angle lens from the DMC-FZ200, the FZ300 offers 24x optical zoom (35mm camera equivalent: 25-600mm) that achieves full range F/2.8, enabling the user to capture moving subjects in the distance clearly with a fast shutter speed.
Comprising 14 elements in 11 groups, including three ED lenses and five aspherical lenses with nine aspherical surfaces, this advanced lens unit realizes a compact body while still delivering exceptional optical performance and suppressing distortion at the wide end and colour bleeding at the tele end.
To achieve full range F2.8 with shallow depth of field, high precision correction performance against distortion is indispensable. Panasonic integrates five aspherical lenses and three ED lenses into the DMC-FZ300 to meet Leica's stringent standards.
The autofocus system has also been updated with Panasonic's DFD (Depth from Defocus) technology which according to Panasonic, will reduce focus times to just 0.09 secs, and improves upon its tracking focus ability.
The FZ300 can also shoot continuously at up to 12 fps (6 fps in C-AF mode). The camera uses a Hybrid O.I.S. system providing 2-axis stabilization for stills shooting and 5-axis IS in video recording (though not in 4K).
4K Recording
The DMC-FZ300 records stunningly smooth, high-resolution QFHD 4K video in 3840×2160 at 30p(60Hz) or 24p in MP4, in addition to the full-HD 1,920 x 1,080 60p (60 Hz) videos in AVCHD Progressive or MP4 (MPEG-4 / H.264) format with practical full-time AF.
The 4K Photo feature lets users take advantage of the DMC-FZ300's 4K video recording capabilities to capture images at 30 fps in 8-megapixel resolution by cutting a frame out of the 4K burst file to save as a JPEG photo. Three exclusive functions are integrated to make 4K photography even easier; 4K Burst Shooting, 4K Burst (Start/Stop) and 4K Pre-burst. The 4K Burst Shooting allows consecutive shooting at 30fps, which can be used just like photo burst shooting.
Other Features
A 1.44M dot OLED EVF and a fully articulated 3″ 1.04M dot touchscreen
Easy Wireless Connectivity via Wi-Fi® with Smartphones
RAW data development in Camera
Highlight/Shadow Control
Creative Panorama
Highlights
12MP 1/ 2.3" MOS sensor
weather sealed body
4K photo and video
F2.8 25-600mm
Wi-Fi
5-axis OIS.
---
The Panasonic Lumix FZ300 is available in black for $799.99 from Vistek.
[button link="https://www.vistek.ca/store/DigitalCameras/281130/panasonic-lumix-dmcfz300-black.aspx" size="medium" target="new" text_color="#ffffff" color="#107BC9″]Place Order for the Panasonic Lumix FZ300[/button]
---