Today, Phase One announced the IQ series of digital camera backs, setting a new standard for image quality.
The IQ series is the answer to the professional photographer's wildest dreams and exists as the most sophisticated and capable photographic system ever engineered and built!
The first system that will ship is the Phase One IQ180 digital back. Built on the most advanced sensor ever, the IQ180 can capture images at full-frame 80 megapixel resolution with a dynamic range of 12.5 f-stops. The IQ180 also features the sharpest, most vibrant, highest-resolution camera screen ever. The large 3.2" retina type, 1.15 megapixel high resolution display delivers a pixel density so high, that your eye is unable to distinguish between individual pixels which enables you to check even very fine details instantly.
Combining a new multi touch screen and the intuitive 4-button navigation, the IQ180 makes it easier than ever to navigate between different menus and features. The multi touch screen lets you zoom, pan and browse through images or menus fast, and the unique instant zoom function allows you to zoom with the tap of a finger.
The first product of its kind to feature a USB3 connection, the IQ180 facilitates extremely fast image transfers. The IQ180 also features a FireWire 800 connection, ensuring the fastest tethered capture speeds possible today. For untethered shooting, the IQ180 digital back's new memory card interface is so fast that it eliminates buffering delays, supporting continuous shooting until a card is filled.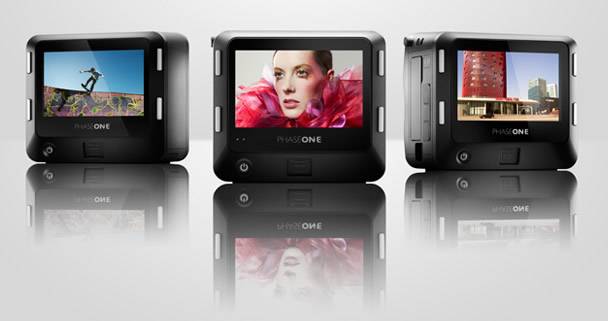 The new IQ180 digital back offers 80 megapixels in full frame format; the IQ160 offers 60.5 megapixels; and the IQ140 offers 40 megapixels.
Features include:
Ultimate image quality with 80, 60.5 or 40 megapixel resolution
3.2" high resolution display with 1.15 megapixel
Touch screen display to zoom, pan and browse images
Sensor+ technology for faster workflow and higher ISO sensitivity
The IQ series digital backs
VP of R&D at Phase One, Claus Mølgaard, introduces the new IQ series digital backs




Three photographers' impressions on IQ180
Stefan Kapfer, Eugeni Pons and Jens Honoré discuss their first impressions on the IQ180 digital back.