So a few years ago, Nikon released their Coolpix P900 Superzoom camera boasting a 83x optical zoom (2,000mm equivalent) and 166x (4,000mm equivalent) enhanced digital zoom that was able to take pretty amazing close up images and Full HD 1080p video of the surface of the moon without having to use a telescope…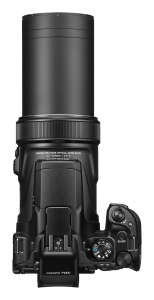 Now, Nikon has upped the ante in the Superzoom arena once again with the announcement of the Coolpix P1000 with a superzoom lens capable of 125x (24-3,000mm equivalent) optical zoom and a mind-blowing 250x (6,000mm equivalent) enhanced digital zoom.
It features the same 1/2.3in, 16MP sensor as found in the previous P900 but now offers RAW photo support and can shoot up to 4K UHD (3840 x 2160 at 30p) video unlike the P900's Full HD 1080p.
ISO range is a decent 100-6400 and the P1000 can shoot at up to 7fps in 7 image bursts, the autofocus system uses contrast-detect AF with a variety of AF selection modes and image stabilization is provided by Nikon's Dual Detect Optical Vibration Reduction system that covers both horizontal and vertical movements.
On the opposite end of the zoom spectrum, the P1000's macro mode is capable of capturing images of subjects as close as 1cm away with the lens in the wide-angle position or 7m with the telephoto fully extended.
The COOLPIX P1000 is the first of its kind for a compact digital camera." – Amanda Mohammed, Sr. Manager, Marketing and Communications Nikon Canada Inc.
Video
As mentioned, the P1000 has also upgraded video capabilities with 4K UHD capability, manual exposure control and an external microphone input.
---
COOLPIX P1000: 4K video shot at 2,000mm
---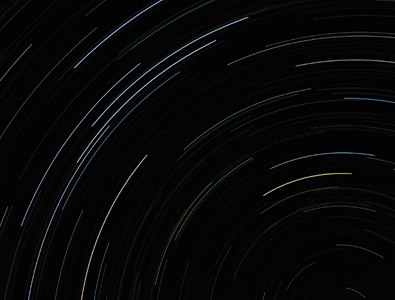 There is also an HDMI port that allows an external monitor for recording and playback to be attached and the hotshoe mount allows for further accessories to be added.
The P1000 also has two time-lapse modes. Normal time-lapse which combines still images shot at customizable intervals into a 10 second video and a "superlapse" mode which captures video at speeds of 2x, 4x, 10x, 20x and 30x producing some pretty cool results.
Who's it for?
The long and the short of it is that the Coolpix P1000 isn't going to be for everyone as it's pretty much a niche market camera.
That being said, those who probably will make the most of its features, are most likely going to be wildlife photographers, astrophotography enthusiasts and maybe even an international secret agent or two.
The price? Well, the Coolpix P1000, will set you back a cool $1,299.99 when it becomes available in stores this September.
---
The most extreme zoom Nikon ever, and a game-changer for birders, sports and wildlife enthusiasts, travel photographers and even those aspiring to venture to the moon and beyond without leaving their backyard.
---