Oozing with nostalgia, the new Olympus PEN-F is squarely aimed at those photographers old enough to remember using the original, and younger enthusiasts who will appreciate the retro look and feel of the updated version.
---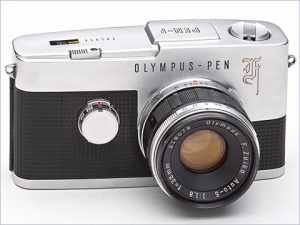 [dropcap style="square"]In[/dropcap] 1963, the revolutionary Olympus Pen F had the distinct honour of being the world's first and only half-frame system single-lens reflex camera.
Immediately recognized as a classic camera, it received glowing reviews and proved to be a hit among photographers due to its stylish design, small size and seemingly magical ability to double the number of photos one could take on a single roll of film as a regular SLR.
Now, 53 years later, Olympus has announced a modernized version of this legendary camera and hopes that it will be just as big a hit with photographers as the original one was.
---
The PEN-F not only looks amazing, it also incorporates some of the features more commonly found in the higher end OM-D series.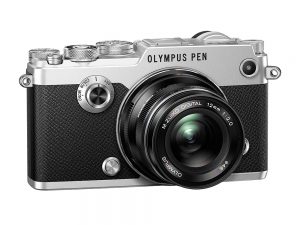 The PEN-F is the first Olympus camera to feature a 20MP sensor capable of producing a 50MP image with it's High Res Shot mode (the OM-D E-M5 Mark II has the same feature, but will only go up to 40MP).
It's also the first PEN to feature Nighttime Live Composite Mode and a 4K Time Lapse Movie mode (first introduced with the OM-D E-M10 Mark II).
Unlike previous PEN versions, the PEN-F introduces a 2.36M-dot OLED electronic viewfinder built-in to the camera rather than attached via the hotshoe.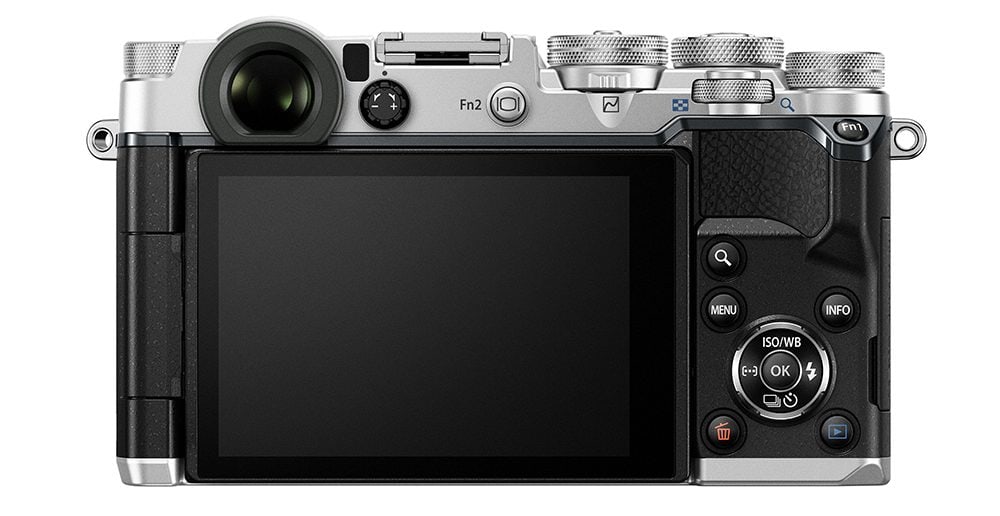 ---
The beautifully-crafted PEN-F is ideal for street shooters, as a second camera for studio pros, and for anyone who loves vintage design and photography. It features sleek lines, precision controls, and the ability to capture amazing street shots.
---
The PEN-F's creative functions are now controlled via the "creative dial" located on the front of the camera body. The dial allows for quick & easy access to 4 functions including monochrome, colour profile controls, art filters and colour creator.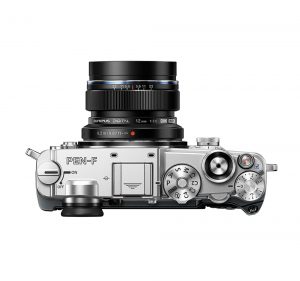 By moving the creative functions to their own dial on the front, Olympus has been able to add 4 new "favourite" settings labelled C1 – C4 on the top-mounted mode button.
The 3″ touch control LCD monitor folds out to the side and allows you to control: shutter release, magnification, AF area selection, AF area size adjustment, frame forward/backward, magnified playback, Live Guide, Super Control Panel, scene mode selection, Wi-Fi connection, selfie shutter release, and various movie functions.
The PEN-F also utilizes the Olympus built in 5-Axis stabilization system, and will also sync up with their line of stabilized M.Zuiko digital lens.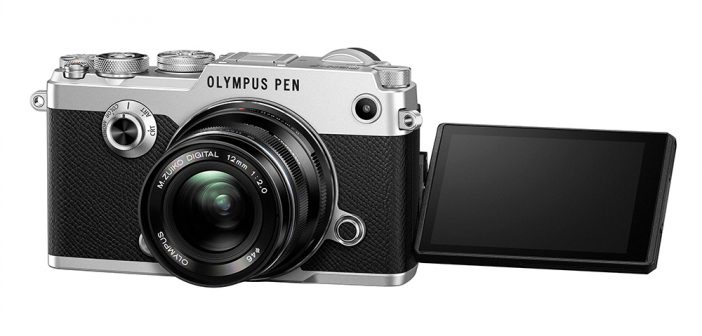 Other key features include:
S-OVF Mode expands the dynamic range to produce an image close to that of the naked eye.
1/8000 Sec Mechanical Shutter (shortest release time lag of any compact system camera)
Full HD 60p/54 mbps High Bit Rate Movie Recording
10 fps High-Speed Seq. Shooting (5 fps AF Tracking Seq Shooting)
Built-In Wi-Fi, Remote Operation & Photo Transfer with Smartphone
High-Performance Shutter with Silent & Anti-Shock Modes
AF Targeting Pad – move the AF point on the touch panel while looking through the viewfinder
RAW Processing Support for High Res Shot using OV3 version 2.0
---