Sony has announced the successor to it's legendary a6000 Alpha mirrorless camera, and what a worthy successor the Sony a6300 is.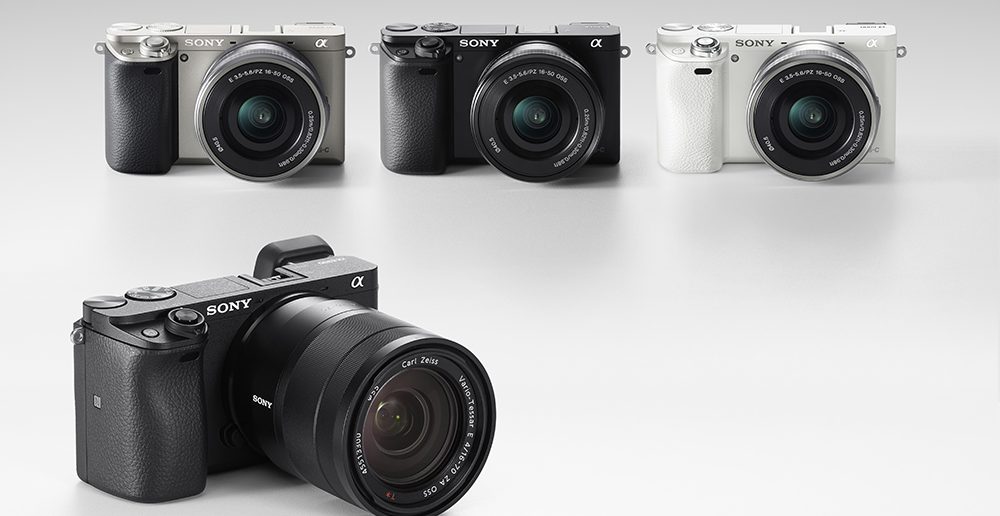 When the a6000 was released in 2014, it quickly became Sony's best selling mirrorless camera and it looks like the new a6300 will follow suit.
---
The Sony a6300 is available from Vistek. Click the buttons for more information
[button link="https://www.vistek.ca/store/DigitalSLRs/403104/sony-a6300-black-body.aspx" target="new" text_color="#ffffff" color="#007ac3″]Sony a6300 Body Only[/button]
[button link="https://www.vistek.ca/store/DigitalSLRs/403105/sony-a6300-black-kit-w-1650mm-power-zoom-lens.aspx" target="new" text_color="#ffffff" color="#007ac3″]Black Kit w/ 16-50mm Power Zoom Lens[/button]
---
Looking like a slimmed down version of its predecessor, the Sony a6300 is jam-packed with new features, including 4k video capabilities which seems to have become standard on all of Sony's mirrorless cameras these days.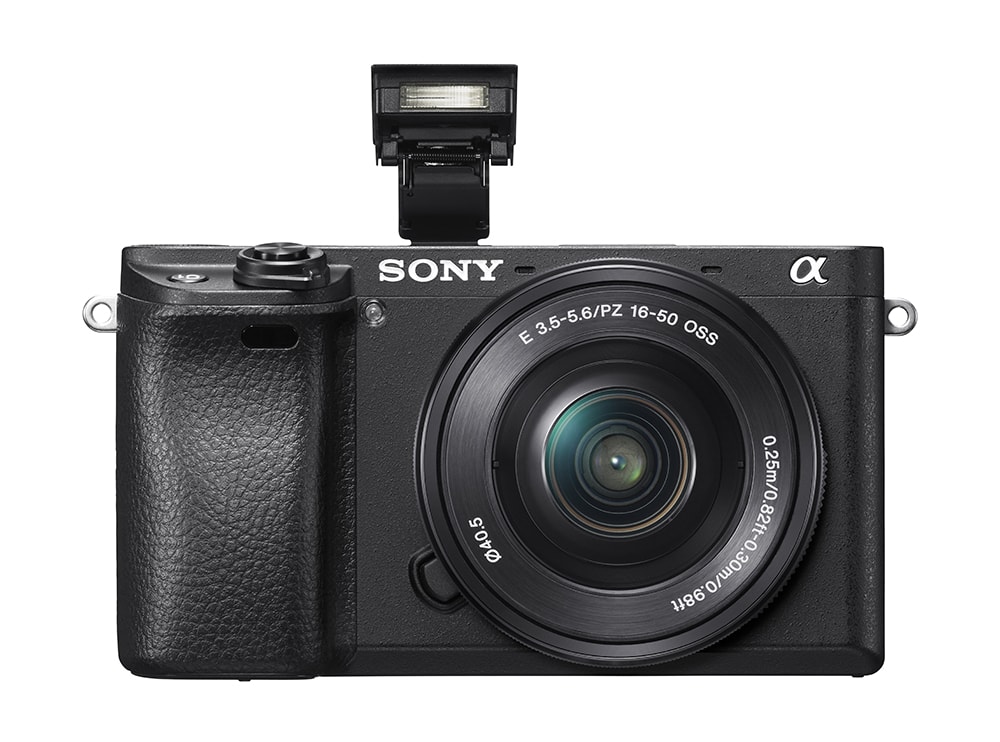 The a6300 features a 24.2-megapixel sensor, shoots 4K footage, and utilizes 425 phase-detection autofocus points, allowing it to focus in as little as 0.05 seconds (which Sony claims is now the world's fastest autofocus system).
4K Video
The Sony a6300's ability to shoot 4K video brings it in line with the rest of Sony mirrorless cameras. Recorded with a full pixel readout and no pixel binning, it can also record 4K at a bitrate of up to 100 Mbps. 1080p video can be captured at 120 frames per second, which allows for super slow motion capture. The a6300 also allows for  S-Log gamma, giving the shooter the flexibility to make more expressive movies by performing colour grading in post-production.
The S-Log3 and S-Log2 gamma curves feature wide dynamic range (up to 1300%) to minimize whiteout and blackout and offers an impressive 14-stop latitude in S-Log3 gamma setting. The a6300 also supports S-Gamut, S-Gamut3, and S-Gamut3 Cine colour space from Sony.
That being said, with its fast autofocus and ability to shoot in 4K, the α6300 might become the new go-to camera for filmmakers working on a tight budget and not able to afford the similarly featured, but higher priced a7 line of cameras.
Sample Shot Gallery
Select Sony a6300 New Features:
High-density Tracking AF Technology
Focal plane phase-detection AF for A-mount lenses
AF in Focus Magnifier
Expand Flexible Spot
Eye AF in AF-C mode
Silent Shooting
High-speed continuous shooting with AF/AE tracking
24.2-megapixel APS-C Exmor CMOS sensor
14-bit RAW output
S-Gamut/S-Log shooting
Full HD 120fps shooting and 4x/5x slow motion recording
Dust and moisture resistance
Power supply via USB