When Sony introduced the original a9 mirrorless camera a couple of years back, it gave fast action sports photographers a smaller, lighter, option with which to ply their trade, and provided them with the opportunity to disrupt the dominance of Canon and Nikon in that particular area. Now, they are hoping to bring even more sports photographers in to the Sonysphere with the newly announced Sony a9 II.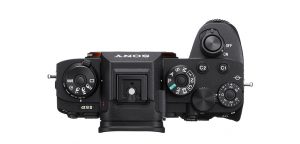 Outwardly, the Sony a9 II looks and feels the same as the a9 with the (slightly larger) control dials and buttons located in the same places, so if you're used to shooting on the original, transitioning to the a9 II would be a snap.
Weather sealing around the body has also been upgraded, offering better dust and moisture resistance and the grip has been made slightly larger as well.
---
Get a hands-on look at the Sony a9 II camera at

---
Internal Changes
The a9 II shares the same 35mm full-frame stacked 24.2 MP Exmor RS CMOS image sensor with integral memory as the original a9 but features an upgraded BIONZ X image processing engine which Sony says will deliver faster, more precise AF/AE detection, image processing, face detection and EVF response time.
The AF Algorithms have also been upgraded to deliver faster, more reliable tracking of fast, erratically moving subjects which are common when shooting sports.
Autofocus remain the same offering 693 focal plane phase-detection points that cover almost all of the frame.
---
Built for Speed, Reliability and Productivity The α9 II offers advances that answer the demands of professional workflows, including sophisticated operability and network connectivity for enhanced support in the field, rugged go-anywhere reliability and unrivalled speed.
---
The big feature of the original a9 was its ability to shoot silently at up to 20fps when using the electronic shutter and that hasn't changed with the a9 II. What has changed however, is the bump in speed when using the mechanical shutter feature.
When using the mechanical shutter, the a9 maxed out at (a fairly respectable) 5fps. However, the a9 II features a redesigned shutter system, now maxing out at a blisteringly fast 10fps, double that of its predecessor.
Sony also says that the new mechanical shutter system is designed to automatically detect flicker and adjust the shutters timing to help eliminate the exposure and colour variations that can happen when shooting at high speeds. These improvements will also work when shooting high speed with auto-focus and/or auto-exposure tracking enabled as well as when shooting with a flash.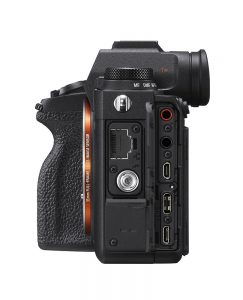 The a9 II offers 5-axis inbody image stabilization providing up to 5.5 extra stops of exposure and also works when shooting video.
Connectivity has also been given a boost, adding a USB Type-C port supporting fast USB 3.2 Gen 1 date transfer speeds. It also adds a 1000BASE-T LAN terminal allowing for high-speed transfer of images with an FTP function.
The dual memory slots each support both UHS-I and UHS-II SD cards.
A digital audio interface has also been added to the camera's Multi Interface (MI) Shoe allowing for Sony's new ECM-B1M Shotgun mic or XLR-K3M XLR Adaptor Kit to be connected directly to the MI Shoe.
a9 II Key Features
Upgraded BIONZ X™ image processing engine gains maximum benefit from the sensor's fast readout speed; processor works with front-end LSI to enhance speed in AF/AE detection, image processing, face detection and accuracy, and more
Upgraded dust and moisture resistant design to meet the needs of professionals in even the most challenging outdoor conditions; stronger sealing provided at all body seams as well as the battery compartment cover and media slot
Latest developed image-processing algorithm reduces noise in the medium-to-high sensitivity range while improving subjective resolution and image quality
5-axis optical in-body image stabilization system that provides a shutter speed advantage of 5.5 steps
Improved grip configuration for even greater comfort and sure hold; compatible with Sony VG-C4EM Vertical Grip
Improved button design and feel; increased diameter and feedback of the 'AF-ON' button; a refined multi-selector joystick design; an exposure compensation dial lock button; and a redesigned shape and new position for the rear dial
Redesigned shutter mechanism to suppress even the slightest movement that can cause image blur; tested for durability in excess of 500,000 shutter cycles
USB Type-C™ connector that supports fast USB 3.2 Gen 1 data transfer
Dual media slots that are both compatible with UHS-I and UHS-II SD cards, allowing higher overall capacity and faster read/write speeds
Digital audio interface has been added to the camera's Multi Interface Shoe™ (MI Shoe), enabling the new ECM-B1M Shotgun Microphone or XLR-K3M XLR Adaptor Kit to be connected directly to the MI Shoe for cleaner, clearer audio recordings