The original Fujifilm X-T30 always occupied a special niche in the popular X-Series lineup, squarely positioned as a smaller and more affordable alternative to the higher-end X-T3. The new next-generation X-T30 II continues that tradition, packing a surprising amount of features and functions into a sleek compact body at a Goldilocks price point that many consumers will find just right.
---
---
Unchanged is the classic vintage aesthetic and those tactile buttons and dials that account for much of its mass appeal. But beneath that handsome retro exterior you'll find some of the latest technology Fujifilm has to offer, allowing photographers and videographers to simplify their creative process with ease or take full control and advance it to their heart's desire.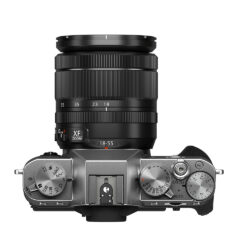 Impressively high IQ
Fujifilm's fourth-generation X-Trans CMOS 4 back-illuminated sensor is structurally designed not only to minimize noise and moiré but also to deliver highly detailed image quality bursting with vividly accurate colour. Combined with the X-Processor 4 quad-core CPU, the X-T30 II also offers incredibly fast AF, now with enhanced power to track moving subjects handily and low-light focusing performance expanded down to -7E.
And the X-T30 II now gives you the additional option to take charge of still-image quality with broader in-camera control over film-grain texture, colour depth, clarity, sharpness and more.
Ample video versatility
The X-T30 II has the ability to record 4K video at 30 fps or 240 fps at 1080p, and for those demanding exceptional colour fidelity, you can also use it to record 10-bit 4:2:2 externally through the camera's HDMI port or F-Log internally. You can even expand your creative horizons and experiment with any or all of its 18 cool film-simulation modes.
Features:
X-Trans CMOS 4 back-illuminated sensor
X-Processor 4 quad-core CPU
Three-inch two-way tilting touchscreen
Advanced SR Auto mode with 58 presets
Bluetooth and Wi-Fi connectivity
---
Two new XF lenses, to boot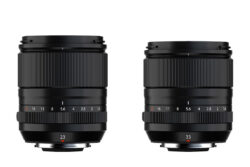 The launch of the next-gen X-T30 II is accompanied by the announcement of two brand new highly complementary lenses: the Fujinon XF 33mm f/1.4 R LM WR lens – the first X-mount lens to share the equivalent field of view as a 50mm lens – and the Fujinon XF 23mm f/1.4 R LM WR lens, a superb wide-angle prime that delivers pinpoint focal accuracy and pleasantly smooth background bokeh that are ideally suited to street, wedding, editorial and documentary photography.
These can each be purchased as part of a kit with the X-T30 II body or separately whenever you're ready to add them to your arsenal.
---
---
Image Credits: FUJIFILM