With NAB Show ready to begin next week, we can expect to see a lot of major brands announcing new video gear for us to drool over…
First out of the gate appears to be Canon, with their announcement of the ME200S-SH Multi-purpose camera and CN-E18-80mm T4.4 L IS KAS S Cine-Servo lens.
[toggle title="ME200S-SH Multi-purpose Camera" load="hide"]
The ME200S-SH is the latest in Canon's line of cube-shaped modular cameras designed for a multitude of applications from cinema capture & television production to law enforcement or other special uses such as weather monitoring.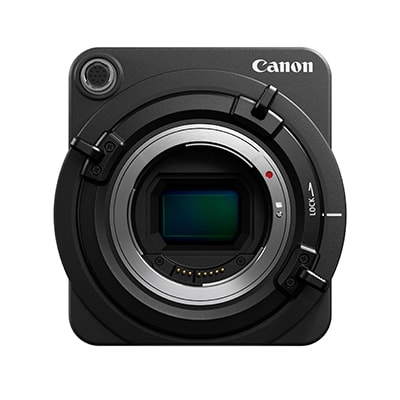 The ME200H-SH features an 8.2 megapixel Super 35mm sensor boasting both high sensitivity and a cinema look for high-quality image capture.
Canon's Dual Pixel CMOS autofocus (DAF) technology provides ME200S-SH camera users with a range of focusing options when using compatible Canon EF lenses and CINE-SERVO lenses.
It's compact, modular body design allows for easy custom configurations perfect for applications such as:
Live HD – 1920×1080 / 60p, 50p output, Dual Pixel CMOS AF and Remote (RC-V100) enable HD Live use for HD studios as well as sporting events. Thanks to its compact size, this camera can be placed in unique creative spaces such as the top of a basketball hoop. Genlock functionality is standard for this multi-purpose camera use.
Production – Remote manual control of focus, iris, auto exposure (AE) and ND filters is available with the optional Canon RC-V100 controller, benefitting a range of users from meteorologists looking to get distinctive images of severe weather conditions to concert venues looking to add creative low-light imagery or cinematic shallow depth of field to their offerings.
Security Surveillance – Infrared shooting and ISO 204,800 allow for surveillance of buildings, borders, airports, and harbours. Remote control capability and Auto Exposure allow the ME200S-SH camera to be easily incorporated into these constantly evolving and potentially unmanned environments.
---
The ME200S-SH also utilizes Canon Log & Wide DR Gamma giving shooters the high- dynamic range and ability to choose their post-production strategy. This is great for full post-production grade or making quick onsite corrections.
Lens Compatibility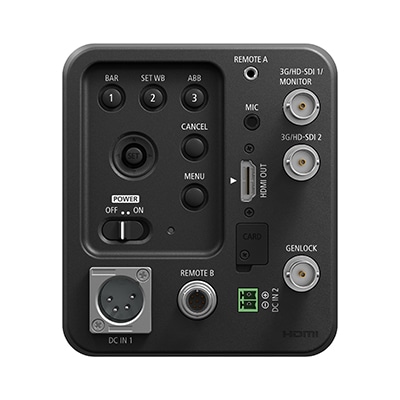 Because the ME200S-SH features Canon's EF Mount (Cinema Lock Type), shooters can use a diverse array of compatible Canon EF interchangeable lens, CINE-SERVO lenses, the newly announced COMPACT-SERVO lens or select Canon Broadcast HD lenses (with a third party mount converter).
Connections
3G/HD-SDI and HDMI output terminals that enable users to output video via a single cable to a variety of peripheral equipment, including external recorders and monitors.
12-pin lens jack is provided to enable communication with the drive unit of select CINE-SERVO and broadcast lenses.
φ2.5mm stereo mini-jack and a round eight-pin jack for RS-422
capable of connecting with Canon's optional RC-V100 Remote Controller.
φ3.5mm stereo mini-jack for connection to a microphone or other external audio equipment.
[/toggle]
[toggle title="CN-E18-80mm T4.4 L IS KAS S Cine-Servo Lens" load="hide"]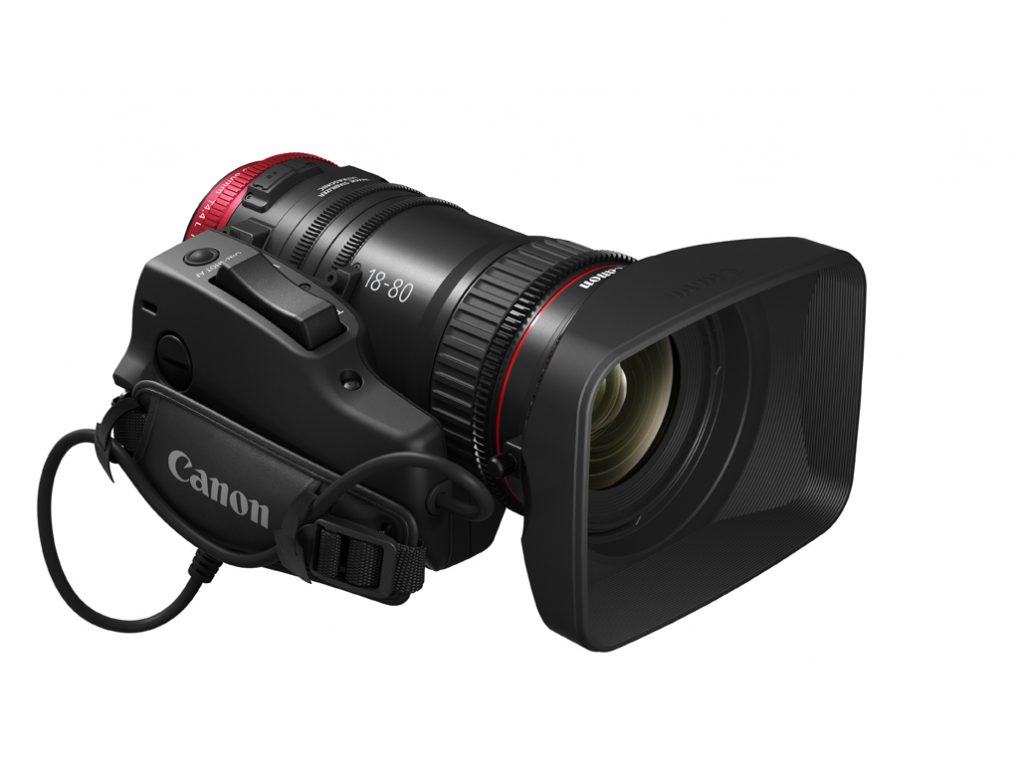 Canon CN-E18-80MM T4.4 L IS KAS S – KEY BENEFITS:
Canon EF mount compatibility provides support for fast and accurate Dual Pixel CMOS autofocus, camera-to-lens servo power supply, automatic lens metadata acquisition for easy post-processing, and lens functions such as peripheral illumination correction.
Purpose-built video lens with a focal length of 18-80mm and 4.4x optical zoom.
Optional Canon ZSG-C10 remote zoom grip (sold separately) offers fluid zoom control, a dedicated one-shot AF button, and the flexibility to use handheld, shoulder-mounted or with a tripod.
Superior Canon optics provide stable brightness levels of T4.4 (F4) across the entire zoom range.
DC and USM motors for fast, fluid and quiet servo zoom and focus control.
Three modes of image stabilisation for crisp, clear video.
Easy to use and work with, weighing a drone-friendly 1.2kg.
9-leaf iris helps create beautiful, cinematic bokeh effects.
High optical resolving power and optomechanical design to meet all 4K shooting requirements.
Significantly reduced 'focus breathing' means less distortion and more consistent shooting.
[/toggle]