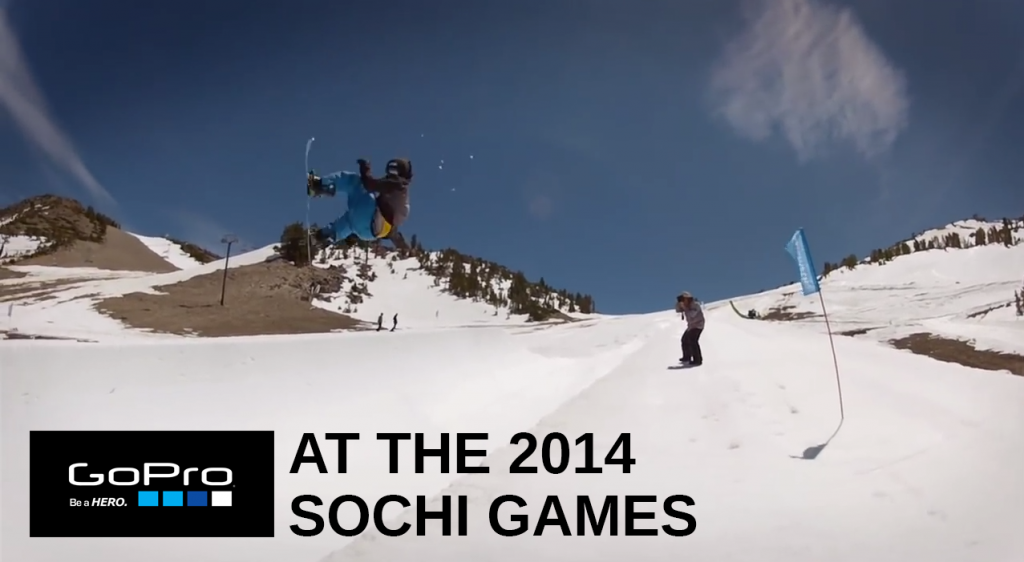 The 2014 Winter Olympics are a state of the union for imaging technology
Every 4 years, the Olympics arrive to show us feats of endurance, stamina and athleticism from all over the world. Sochi's games have already given us heart-stopping moments from every event – with the promise of more to come. And it is in the how that's been so remarkable for these games, as for the first time, viewers are able to see these incredible feats from the athletes' perspective. At the forefront of all of this has been GoPro, who have built an entire brand on turning the tables on video content.
5. POV Run-through of the Slopestyle Course
Slopestyle is an event where the athlete has to do complicated tricks while catching the highest possible air. What better a way to get an understanding of its death-defying nature then with a GoPro! Check out the video to see for yourself.
4. Graham Bell shows us Sochi's Terrifying Downhill Ski Course First hand.
On the Rosa Khutor men's downhill course, skiers regularly hit speeds upwards of 80 mph (!!!!). Graham Bell strapped two GoPro's to himself and hit the course himself, showing us just how utterly frightening those speeds can be.
3. See why the Luge is the most Dangerous Sport at the Olympics
U.S. doubles luger Matt Mortensen used a GoPro at Sochi's Olympic track during a training in 2012. There's never been a better way to show us why the Luge is such a breathtakingly terrifying sport – thanks to GoPro.
2. Curling: Super Hard.
Maybe you watch Curling and maybe you don't. The point is, Curling is a game of strategy, strength and accuracy – things that may not come out as much in traditional broadcasts. The Bay Area Curling Club captured all of the above in more, using a GoPro HD Hero3.
1. The Skeleton Will Make your Hair Stand on its End.
Even two years ago, athletes were using GoPros to record and display the blinding speed of their events. Check out this video from two years ago, showing a POV of the Skeleton. There are literally no words, other than maybe YEEEEEEAAAAAAAAAAUGH.