Meet Douglas Workman
Workman's 47-year career as a photographer has culminated in the capture of moments he experienced around the world. Like a painter who begins an artwork by sketching on location, Workman returns to his studio to produce final prints that represent his vision. While various digital-imaging techniques  were employed, only the original data was used to create the image showcased in his 2013 CONTACT exhibit at Vistek "A Personal Perception of People and Places".
This series will be on display in our Willow Park location December 1, 2013 through January 3, 2014.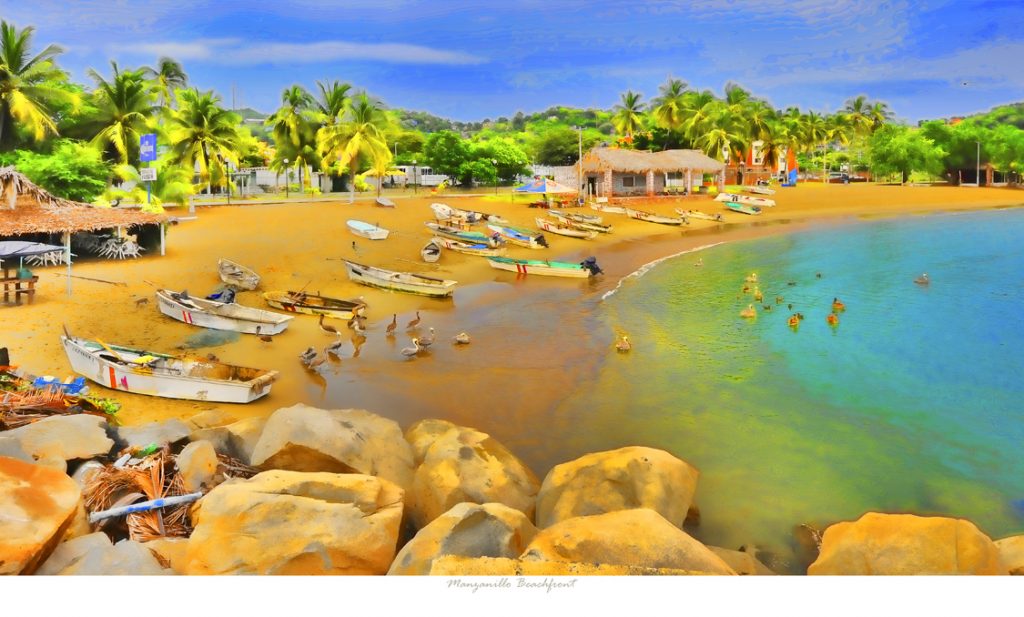 How long has photography been a passion?
Photography has really been my passion since 1960 in Grade 12 back in Ottawa.
Do you have a particular genre that's your favourite to shoot?
In a commercial aspect, I enjoy food and beverage photography in the studio while in my artistic aspect I like capturing a moment, whether a place, a scene or a person.
How did you get your start?
Before starting high school, we were given aptitude tests to help direct an educational choice. I came up
particularly high in the creative/artistic areas and it was suggested that I enter the 4 year Art program in the
Ottawa school system with a goal of going on to Ontario College of art. My parents were adamant that I should enter the 5 year academic program, which of course is what I did. Even if I wanted to go to OCA, I felt I would be at a disadvantage to students who had 4 years of training. In 1960 while in grade 12 I was introduced to the Camera Club and discovered an alternative to the traditional art direction to develop my artistic side. As my interest grew and developed, I became aware of the Photographic Arts program at Ryerson Institute of Technology and made it my goal to be accepted. I started Ryerson in the fall of 1962, graduated in the spring of 1965 and joined the commercial photographic industry in Toronto where I have worked successfully ever since.

Do you have a particular genre that's your favourite to shoot?
In the commercial field, I have always been inspired to solve the problem in front of the camera. Coming from the pre-digital/photoshop age, I took great pride in my ability to do what was necessary to create the clients wish on the set and provide them with a Polaroid (often 8″x10″) to take away from the shoot with the image exactly as they wanted it with no retouching or manipulation. In my artistic endeavors, it is the moment that inspires me. I am often amazed at features that jump out of a composition that I only become aware of in post production. These features were there and were what influenced me to take the picture
in the first place even though I was not consciously aware of them individually. A case in point is the "Orthodox Church in Rhodes" print. I took the shot as I walked the streets and it caught my eye. It wasn't till I got back and was going through the pictures that the composition of the 3 bells, the ropes leading down to the bikes and the 3 bikes (arranged in size to match the bells) jumped out at me. If I had composed the items (which I did not), I could not have done it better.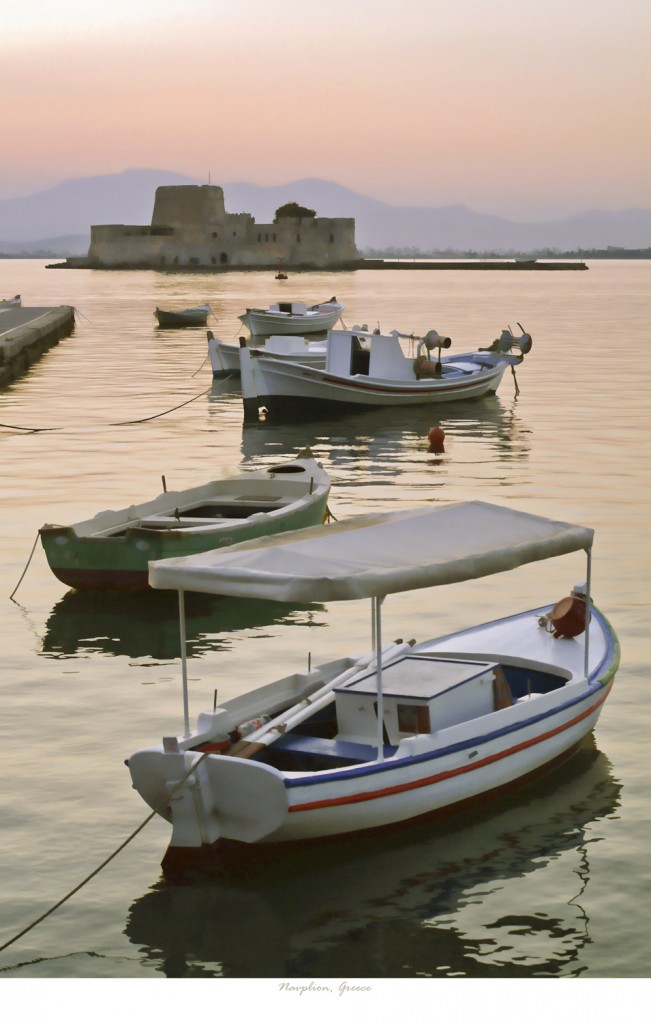 How would you describe your style?
In commercial photography, I have worked hard to avoid creating a Doug Workman style. By creating commercial projects in the style/presentation of the client rather than in my unique style, I have been able to work for a number of companies who are competitors. I was doing photo shoots for Molson's, Labatts & Carlings at the same time as well as similar chicken products for 4 different companies. In my artistic work, I would say that I am creating photographs in a very strong painterly style.
What has your greatest career accomplishment been to-date?
The greatest career accomplishment for me was being selected by Marnier Lapostolle Paris to create an ad for Grand Marnier. I created the concept ("The Seal of Excellence"), created the photograph, created the copy line and selected the type face. It was/is unheard of for a photographer to have that much creative freedom. Additional satisfaction came in the fact that the ad ran for the longest period of any liquor ad in Canada with the exception of Bert Bell's "Black Velvet" whiskey ad and my ad is still seen in duty free stores in the Caribbean.
Your series must have required a fair amount of travel, where did you go and how long did he series take you to shoot? Is it still ongoing?
My current series is an ongoing proje
ct resulting from any and all of my travels. The first images resulted from an extended tour of Turkey and the Greek
Islands in 2003 followed by several trips throughout Europe. I am currently drawing on a large archive of photographs recorded in 1972/73 during a
3 and a half month overland trip across Africa from Ceuta to Nairobi.

Do you have a favourite photo from your series?  Does it have a special story?
I must say that my favorite picture keeps changing. In the early days of my career, my portfolio was my selling tool for interviews and presentations. The first page of my portfolio was always my "best" and as I went along my goal was always to produce something that would replace that existing first page. With my current work, I would say that it is the same way with my "favorite" picture. Currently I would say the  "Orthodox Church in Rhodes" and "Elevador de Santa Justa, Lisbon" would be my favorites. I have related the story of the church bells and the bikes for the first one. The Lisbon photograph is a favorite because of the compositional drive and the colors and shapes coming together.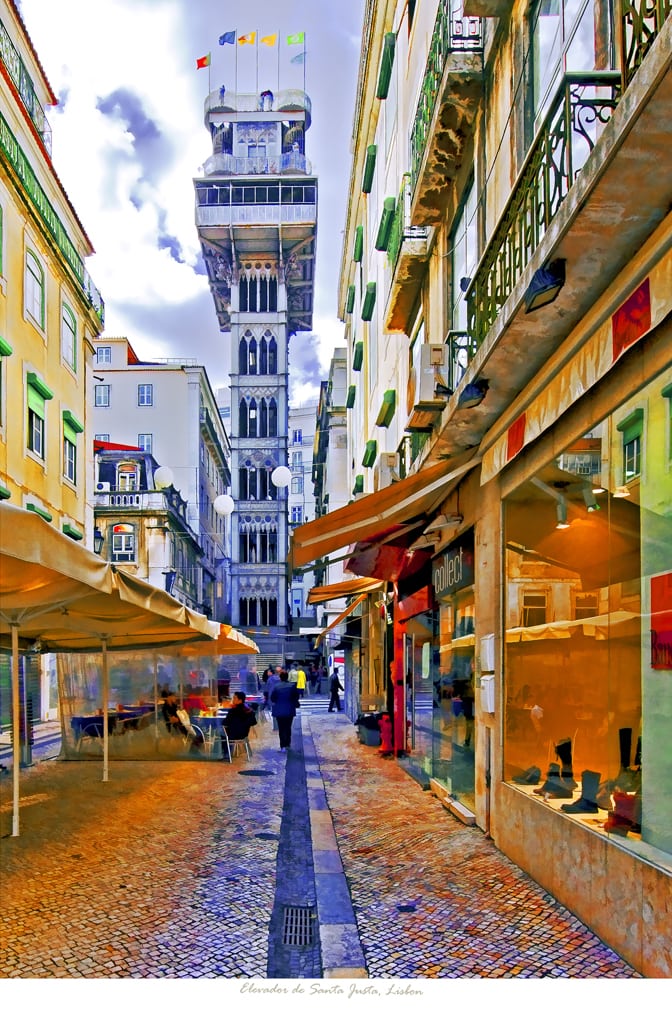 You chose a really interesting way to present your images through post-processing, how and why did you go with that look?
The look and presentation of my photographs grew out of the first one that I did. It is the picture of the "Ponte Vecchio, Firenze" and as I worked on it, I was influenced by the paintings that were done of similar views many years ago. I realized that I could control the image in the digital world much the same as we had done in the days of conventional photography. We used to change the development of the film (even cross processing), chose the contrast grade of paper, burned and dodged during exposure and even put things (gauze, cellophane, fine mesh) between the projection lens and the paper. We did all of these things to create a personal interpretation of what we had photographed. From this first image grew the current works collectively titled "A Personal Perception of People and Places"
What kind of cameras do you shoot with? Why?
My introduction to digital photography came in 2003 when I purchased a Fuji FinePix S2Pro. I went in that direction as I had shot small format with Nikon equipment all of my career and had an extensive collection of lenses and accessories which were compatible with the S2. Currently I do all of my shooting with a Nikon D700. The move to the 700 was to gain the full frame coverage (a 200mm lens is 200mm, not 300 effective) and all of the current technology. It also continues the smooth upgrade of a piece without obsolescence. My commitment to Nikon goes back to the early days of Pentax vs. Nikon. Some people liked the Pentax because it was light. Others, like myself. liked the solid feel of the Nikon. As a pro, once you make the choice, you will stay faithful as you have so much invested with that system.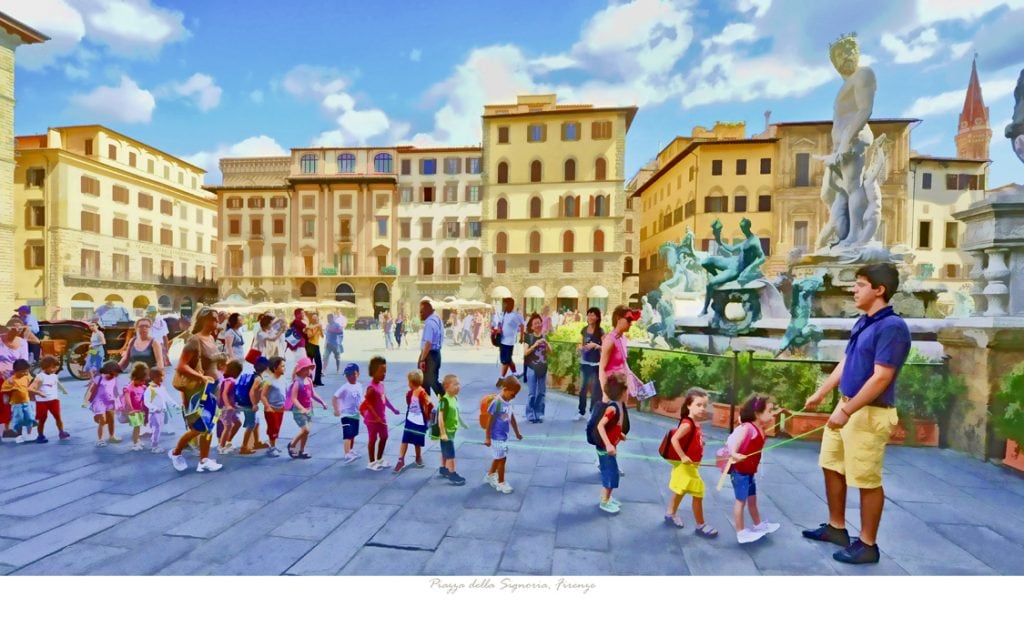 Other than your camera what is your favourite photo accessory?
Other than my camera, my favorite photo accessory is my Epson 2200 printer. It allows my control over my images at all stages through the final print to be presented.
If you had to choose just one lens what would it be and why?
If I had to limit myself to one lens it would be my AF-S Nikkor 24-70 2.8G as it gives me a range which covers 90% of my needs, is fast for low light situations and is fast focusing and sharp.
Can you share with us anything that you're working on right now?
I currently work commercially with a very gifted Graphic Designer, Kirsten Joost, and artistically I am developing images from my African trip for my "Perception" project.
Where do you see yourself in 10 years?
In 10 years I hope to be enjoying positive reception to my images and their acceptance as a valid personal photographic presentation.