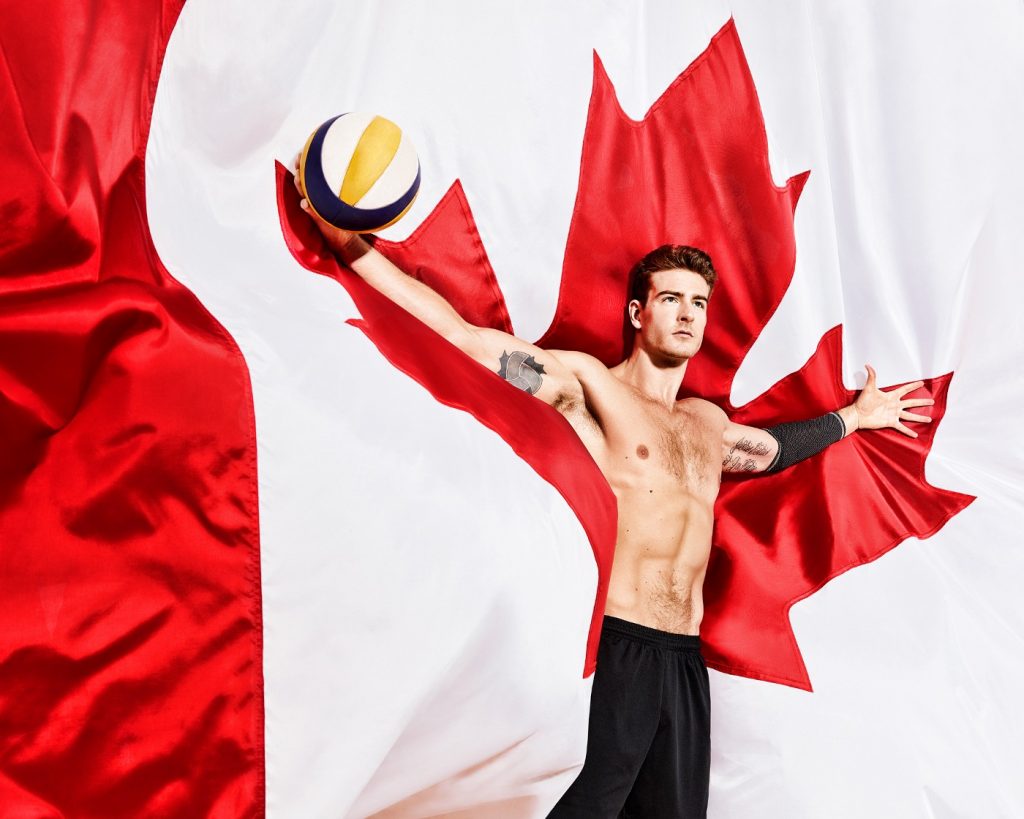 Dan Lim is a Toronto based photographer whose latest project EnWrapture, Supporting Pride & Passion started with the idea of visually representing athletes in peak action, but quickly grew into something much bigger.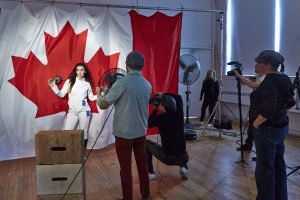 "The more I began pursuing the project, the more I realized this was bigger than creating beautiful images, but an opportunity to tell a story. The story of pride and passion for the sport and country."
Rather than creating a series of dynamic and graphic images as he had first envisioned, Dan and his team, instead used this as an opportunity to tell the story of athletic passion and struggle that Canada's future athletes experience on their quest to join our national teams and ultimately represent Canada at the Olympic Games.
"The passion and pride they hold for their sport and country outweighs any financial difficulties they may have."
During the two-day photoshoot, each of the six athletes were photographed at their peak action moment surrounded by a giant billowing Canadian flag.
In shooting the athletes in this manner, Dan has been able to visually portray the symbiotic relationship that is needed between athlete and country to reach their goals.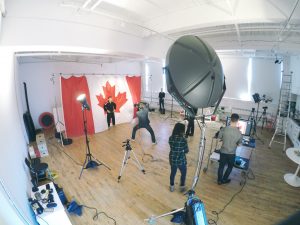 Ultimately, the 12 image series will be donated to the Canadian Olympic Foundation and auctioned during the Gold Medal Plate Galas in support of the Future Olympians Fund. These events aim to raise funds for Canadian athletes who aspire to become Olympians and make Canada a leading contender in sport.
To read the original article and to see more photos please visit Dan Lim's post on medium.com
All photographs are copyrighted by Dan Lim Photography and have been used with permission. Do not copy, modify or re-post this article or images without express permission from prophotoblog.ca (Vistek) and the artist.
In addition, portions of this article have been reproduced with permission of Dan Lim Photography. For the original article please visit medium.com
Photo Credits:
Dan Lim | Photographer | Director | Creative Director
Tim Donnelly | Cameraman & editor | Iota Creative
Jordana Handler | Stylist
Chantal Hubens | Hair & Make up artist
Lisa Vella | Hair & Make up artist
Sébastien Dubois-Didcock | 1st Assistant
Duncan Foy | Assistant
Vicky Kao | Assistant
Anne-Sophie Huot | Assistant
Patrick Murphy | Camera Assistant
Athletes:
CJ Moore | 10m Diving
Donna Vakalis | Modern Pentathlon
Jameson Tipping | Basketball
Martin Reader | Beach Volleyball
Vanessa Lacas-Warrick | Fencing
Youssef Youssef | Judo