Montréal-based Freelance photographer Martin Gros (behind the kids who were boxing – winner, grand prix Lux 2013). takes off to the African continent this December with "Atelier Nomade".
"L'Atelier Nomade" is a movable photographic school-workshop which main goal is to use photography as a medium for exchange and meetings with the local people. This nonprofit, will bring photographic equipment and teachable skills to provide access to as many people as possible. Martin's journey departs from Anduze (in the south of France) and travels through Morocco, Mauritania, Senegal and the south of Mali to finally arrive in Burkina Faso.
The trip lasts for three months which we will spend on a mini-bus and a workshop-lorry, equipped for film photography and alternative process.
A large-format camera, a street box camera and 35mm film cameras will be coming along for the ride. Martin will also bring a portable laboratory in which he'll will be able to develop the pictures.
Working with a more traditional approach in photography brings an organic and crafty touch to the creation of the image. It also favors the interaction and exchange with the locals. Furthermore, these techniques are perfectly applicable in zones which are more isolated, places where people don't necessarily have access to digital photography nor computers.
In the style of real nomads, Martin and co will be sleeping in bivouacs, tents or under the stars. This journey is far from the classic and exotic safari. Our unique approach is based on sharing and solidarity. The real luxury in all this, is taking time to meet locals and live with them for a moment.
These regions are straddling the cultural tradition and modernism that appears in the life of every day. "It is less rare to meet a Berber on his mule in the mountains with a cell phone!" This camera gives 5x7in/13x18cm negatives which I then will develop in the portable laboratory. After that, they will be scanned and printed thanks to their scanner/printer. This will allow them to do photo prints right after the picture has been taken, and hand them out as a thanks to the models.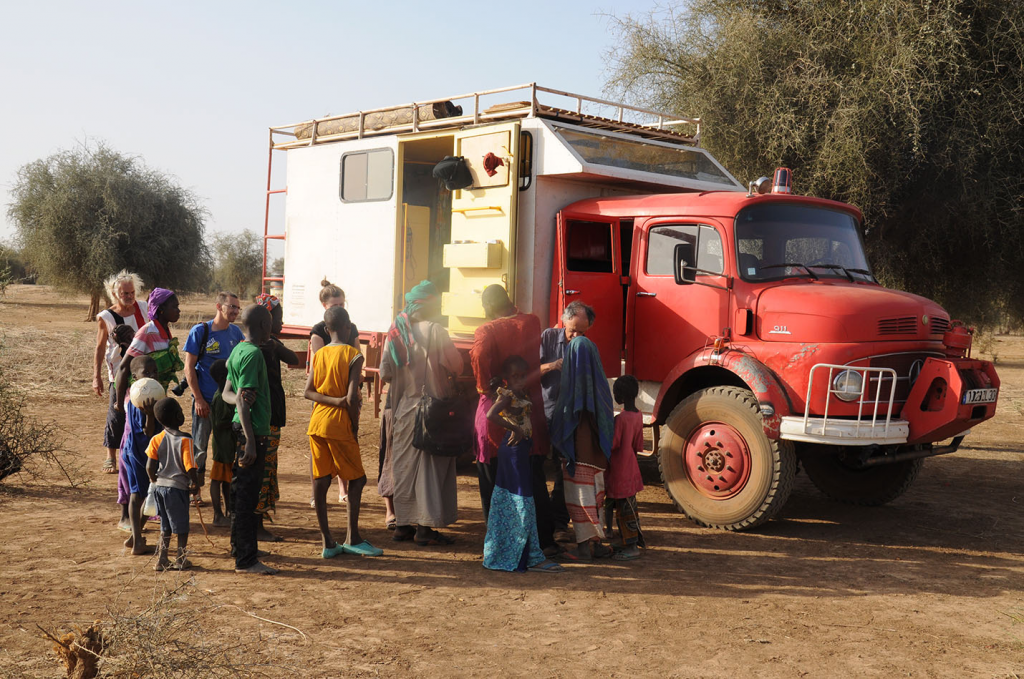 A Little Bit About Martin:
Martin was born in the Reunion Island in 1985, and therefore grew up in the Indian Ocean. Martin came to Québec in 2006 to study photography at the CEGEP (secondary school of general and professional education) of Matane in Gaspé Peninsula. After the course, Martin moved to Montréal where he now lives and works as a photographer and cameraman.
This is a tremendous and ambitious cause. If you like what you're reading, feel free to learn more at Martin's Indie Gogo page. You have 4 more days to donate to Martin's idea.