Discover a magical underwater world with photographer Beata Kacy. Unmistakably an unusual environment to work in, Beata captures dreamy waterscapes with subjects that defy gravity and seemingly float in suspended animation. As an experienced diver who has dived all over the world, Beata's confidence in the water leads to enchanting imagery with weightless movement, flowing fabric and seamless post-processing imagery.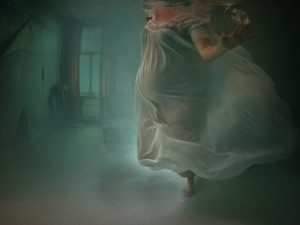 What inspired you to do underwater photography? 
When I was pregnant, as every expecting mom, I wanted to take photographs of my belly but I couldn't come up with an idea that I liked. I wanted to do something different, something that describes me. I am a rescue scuba diver and an overall water sports enthusiast and taking pictures under the water couldn't suit me better considering that my daughter was in the water too 😉
How do you find locations where you can shoot your subjects?
I photograph lots of pregnancies therefore my location needs to be in a swimming pool, not very deep, and warm water as we are in the pool for an hour, not the most exciting location!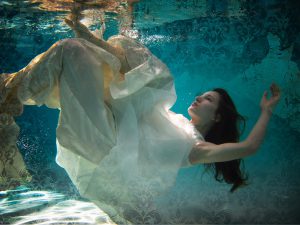 Describe your style of underwater photography.
Every shoot is unique and depends on the swimming skills of the client. Better swimmers give me better movements and a variety of poses to shoot. In terms of colour and textures, I meet with the client before the shoot to have a chat about their favourite colours, what they like and their expectations. This way I learn a little about them and plan their wardrobe for the photo shoot. This is the fun part, getting to know each other and to ensure that aesthetics I have in mind align with clients expectations.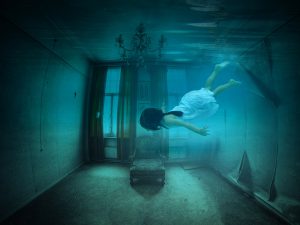 How long do you and your subjects have to hold their breath for?
Not very long at all. We plan the pose we are going to shoot and we repeat it until I am happy with the outcome. Each pose takes around five seconds.
What kind of tips do you give your subjects when they are underwater?
To relax as much as they can, forget about the camera, keep their eyes open, and relax their face.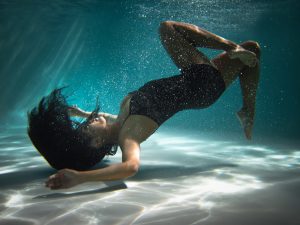 Typically how long are your shoots and how many final frames will you achieve?
The shoot is about an hour long. My goal is to get around 100 shots and aim for about ten final shots.
What kind of camera/equipment do you use and why?
I just have a simple Olympus TG6, nothing fancy or pricey. Buying it wasn't a big commitment and I am happy with the results, I do lots of post-production using photoshop and this camera does the job.
Do you use any special lighting?
Lighting is tricky as I use a condo's swimming pool so I rely on their lighting.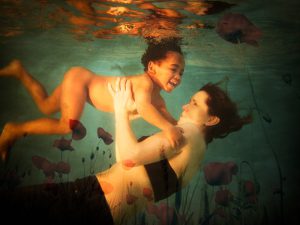 What are some of the challenges when shooting under water and how do you overcome them?
How comfortable the client is under the water determines how challenging the shoot will be. Opening the eyes and relaxing the face is key underwater so it looks natural. I recommend to my clients to practice in their bathtub at home days before the shoot.
What is your favourite photo and why?
I have two favourites. One of them was a four year old boy, who jumped into the water and didn't stop "flying" there. He stayed under the water so long that I barely saw him above water during the shot. He didn't pay any attention to anything I was saying and moved as if he lived underwater. He gave me a gorgeous pose like he was a little boy from a fairytale.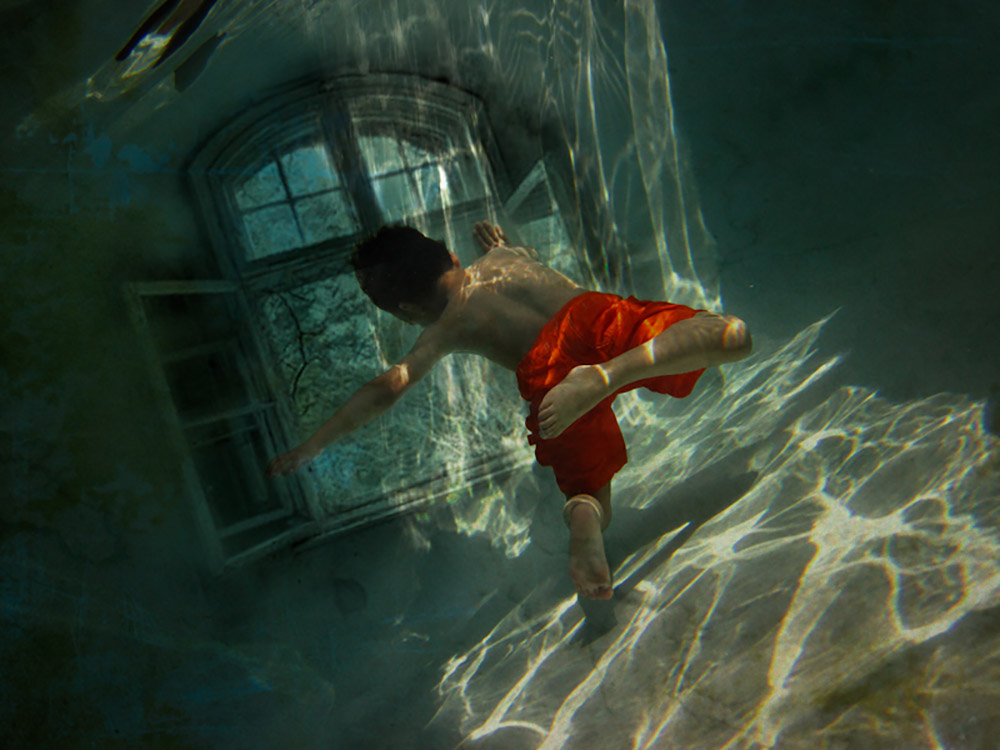 Second favourite photo of mine was a friend of mine who expressed her emotions under the water, her facial expressions were so true to her struggles and powers as a person.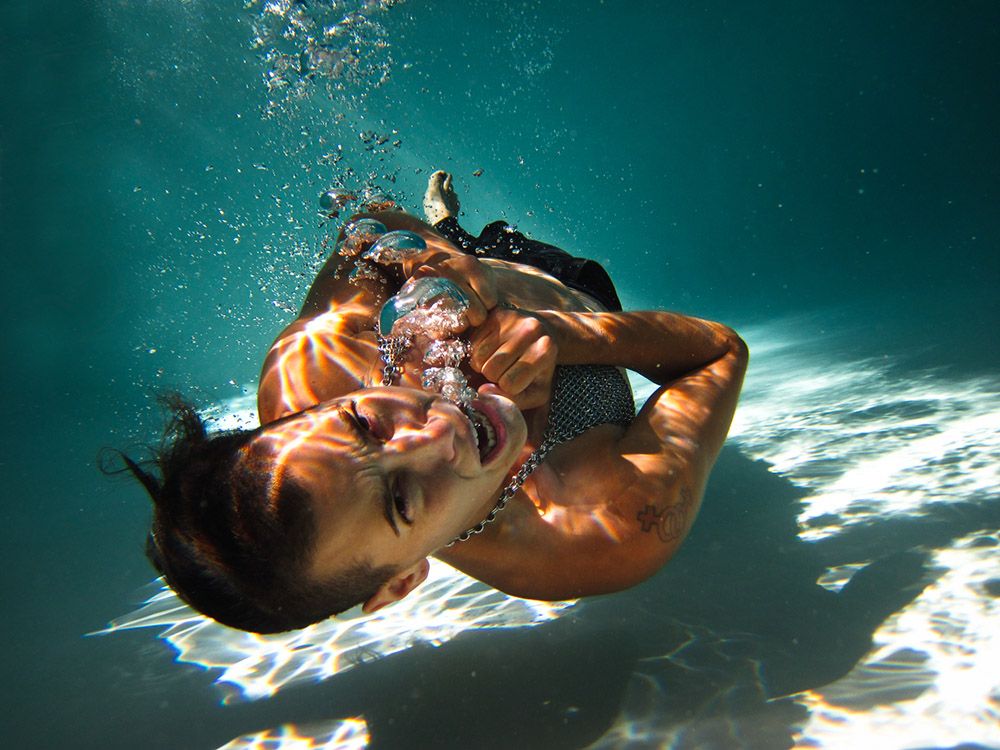 About Beata Kacy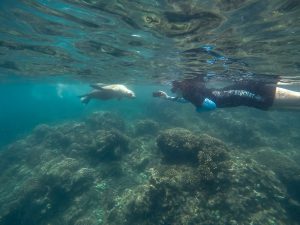 Beata pursues her life's bliss in the outdoors, finding art, in all its forms, wherever she goes. A bohemian at heart, most of her life was spent studying, experimenting with, and learning the behaviours of different medias. You can often see her expressing her creative passions on the streets of Vancouver with a camera, or in her art studio making and teaching art, craft and jewelry making. She has cultivated her artistic outlook during her travels around the ancient globe.
You can find more of Beata's work on her website or Instagram channel listed below.
Beata Kacy Website
Beata Kacy Instagram
---
Image Credits: ©Beata Kacy 
All Images used with Permission