For many commercial photographers, the job of capturing the images is just the beginning. Or to paraphrase Winston Churchill, 'the end of the beginning'.
Once the images are in the camera, post-production kicks in. And for image perfectionists, post-production is often the most time-consuming part of the imaging process.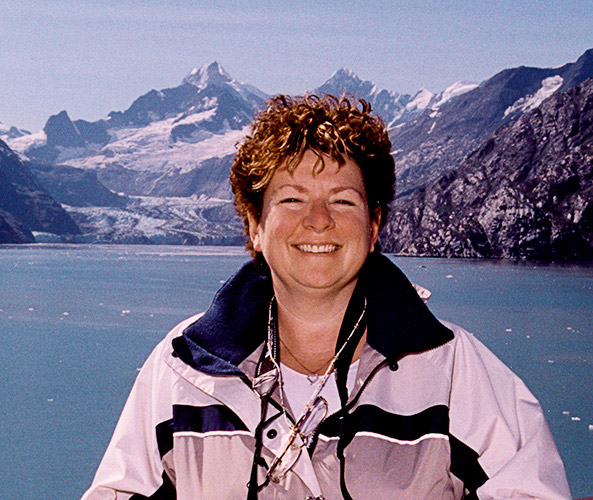 Underwater photographer, Margaret Hines, now featured in Vistek Toronto's in-store gallery, was kind enough to provide an intensive explanation of the stages she goes through in order to get the image ready to print.
Frankly, we've never met a photographer who is more obsessive about the quality of the image as well as the quality of the print as Margaret.
Put on your learning hats. The following is the typical process she follows — from beginning to final print output — in post-production. Here's Margaret …
Step 1: Get the colour right.
First off, it is very important to colour manage your workflow by making sure that your monitor is calibrated on a regular basis. The X-Rite ColorMunki Display software is what I use and typically calibrate once every two weeks.
I shoot RAW with a custom White Balance and I have multiple White Balance settings for sunny & cloudy days (especially relevant in my case since I normally work in an outdoor pool).
Import RAW images into Capture One Pro for final image selects and global adjustments using the ProPhoto RGB workspace and 16-bit mode.
All other edits are done in Photoshop as PSB files, again in ProPhoto RGB and 16-bit.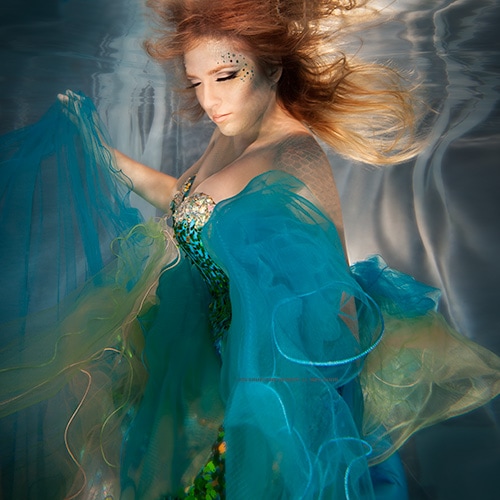 Step 2: Once in Photoshop…
1, Resize/crop image.
2. Clean. (it usually takes me 8-24 hours to get rid of unwanted specs. You would not believe the amount of specs floating in a sparkling clean pool.)
3. Frequency Separation Techniques for a model's skin and correcting skin tones. Add or enhance makeup if necessary.
4. Extensive Dodging and Burning.
5. Add more contrast if necessary. (I like lots of vibrant colour to an image with an occasional exception where I might desaturate an image. My preference is also to have contrast in my Black and White images.
6. Optional colour grading.
7. Selective creative sharpening is the last thing done to an image.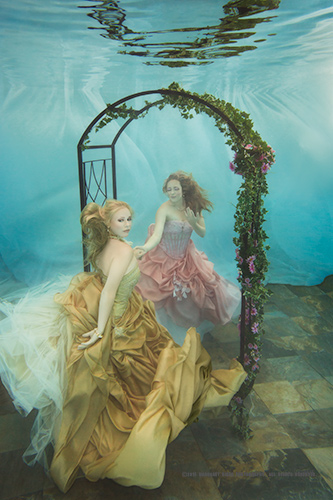 Step 3: The Image ready to print
My main printer is the Epson Stylus Pro 7900. I like it because of the addition of vivid orange and green inks as well as the ability to easily switch from photo black to matte black and back again without it being a costly production. I use Colorbyte's IMagePrint V9.0 RIP software. As for paper, I'm very particular. For my underwater images I only print on Moab Slickrock Metallic Pearl paper. I have tried many other papers and have fallen under the spell of Moab's Slickrock. The lustre and luminosity of Slickrock Metallic Pearl enhances the ethereal beauty of an underwater image. The D-max (blackness of blacks) is superb and the images are almost dry as they are spooling off the printer.
I have been using ImagePrint in conjunction with Epson Prints since 2006 and would never consider giving either of these tools up. ImagePrint is easy to use. The printer/paper/ink profiles are exact. You never have to worry that something might go wrong. Image Print's Profile Manager is wonderful; you only need to select the printer / paper profiles that are relevant to your needs, and you can add the paper profile to Photoshop through ImagePrint's Profile Manager for softproofing.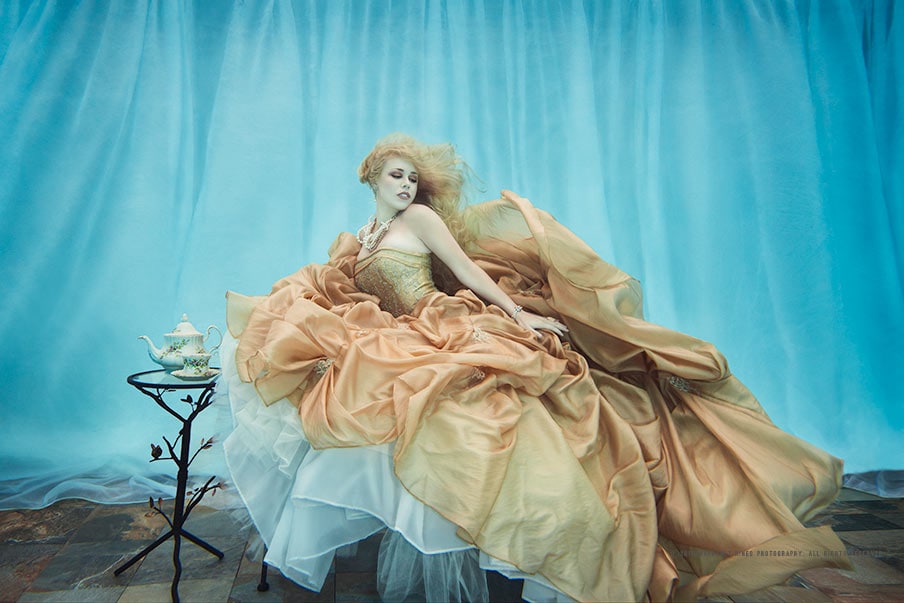 1. With the image open in Photoshop, apply the Image Print profile appropriate to the ink set (photo black for resin coated papers or matter black or art papers) and whether you are printing black&white or colour. Save the file under a new name with the paper profile incorporated into the file name. Once you have the softproofed image saved under its profile relevant name you can simply open that image and resize it to print any size for the specific paper you have selected.
2. Create a duplicate image (the paper profile will not be applied to this duplicate image and will appear exactly how you edited and want it to appear on the monitor)
3. With both images side by side you can now see what the profiled image looks like beside the duplicate image.The profiled image will often time look flatter and sometimes with a colour cast to it. In order to make the profiled image look like the duplicate you are going to softproof it to match the duplicate.
4. Saturate the blacks if necessary using Select colour range and copying to a new layer.
5. Make hue/saturation adjustments to match the profiled image tot he duplicate
6. Add contrast with curves adjustments
7. Close the duplicate file since it was only for comparison purposes
8. Resize the image to the final print size
9. Apply print sharpening if desired
10. Open the Image print software. Set up the printer. Typically I print an 8×12 test print to determine if I have to make further adjustments to hue/saturation, sharpness, or contrast. Let this test print dry for a couple of hours and then look at it under colour balanced lighting. Make as many test prints as you need to until you are satisfied with the results. Typically I don't have to make more than one test print so I will give this print to the client as a bonus. An unexpected surprise which they are very happy to receive.
11. If you are happy with the test print then print the size that you want to provide to the client. Let the print dry and then I spray it with Moab Desert Shield to protect the print from dust/fingerprints. I have tried other spray protectants but have found that these other sprays make the metallic pearl paper dull.
12. All prints are mounted and matted with archival museum quality mattes and backing board, placed in crystal bags and sealed. The only exception to the spraying, mounting and matting is if the client wants the print to be face mounted to acrylic.
Thank you, Margaret. Do you suddenly have an urge to start your own gallery?