Guest contributor, photographer Michael Cooper, shares his thoughts on the Elinchrom ELC Pro HD 1000 Flash Head and Litemotiv softboxes.
---
*Please note that this article has been edited and modified using the source material provided by Michael Cooper.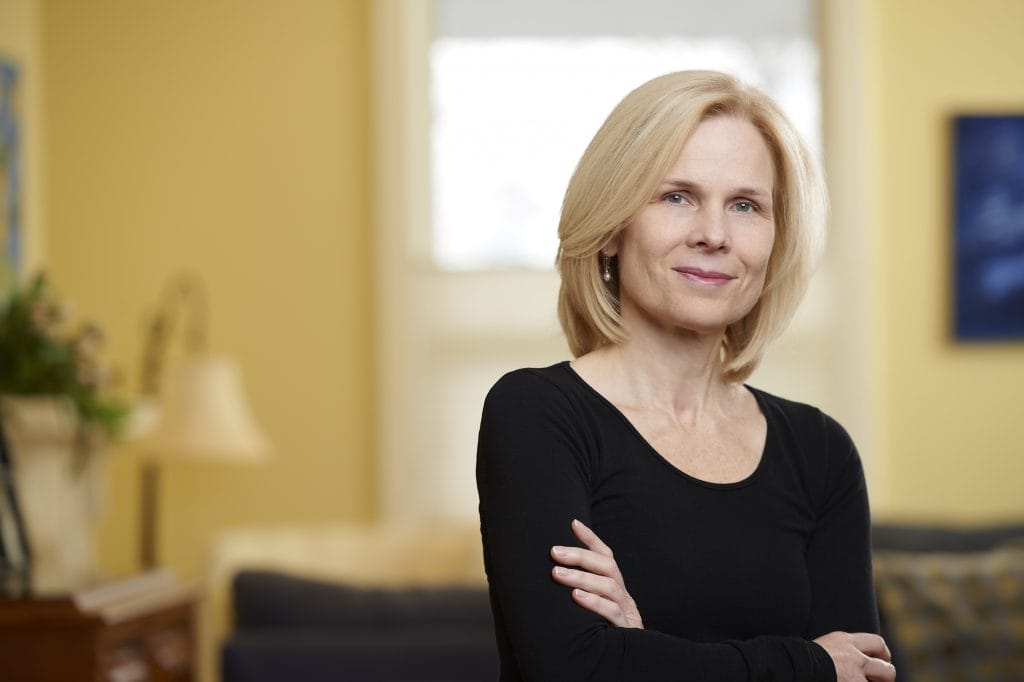 I recently shot Deb Bennett of Keller Williams Advantage Realty in her home for her sales promotional pieces and since I was shooting Deb in her house, it was important for me to place her in a room that was bright but still kept a natural feel.
The Set-up…
For this shoot, I used a Nikon D4, at 125 ISO, 1/40th sec, w a f3.5 160mm lens and my lighting set-up consisted of 3 Elinchrom ELC Pro HD 1000 Self Contained Flash Heads and softboxes.
The main light was mounted in a Litemotiv parabolic softbox, the camera right edge was a medium strip box and finally a bare head was set up to bounce off the far wall in the camera right corner. This arrangement provided us with a simple, yet natural feel of sunlight which matched the look and feel that I was trying to achieve.
Placing the Litemotiv just a little off camera, gave me a beautiful natural round catch light in the eyes. Often a small light source (or a bounce card) would be used in front of a box or beauty dish to open up the shadows, but because of its large size & depth, the Litemotiv better controls the spray of the light, producing a softer shadow thus reducing or eliminating the need for those extras.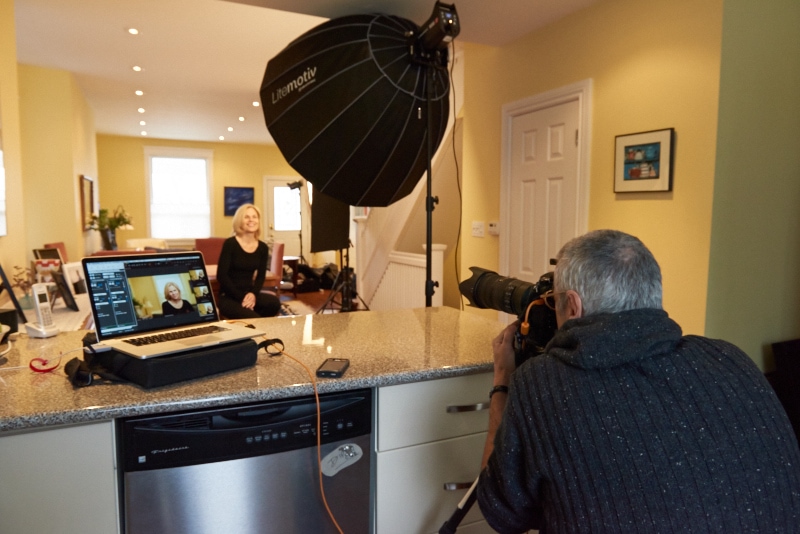 ---
Elinchrom ELC Pro HD 1000 Flash Head
While the lights are independent of one another, they remain fully adjustable from either a computer (my preference), the Skyport transmitter or directly through the flash head by using it's easy to navigate control display.
The ELC Pro HD 1000 produces a consistent colour regardless of the power output, (which in my opinion is a must) a very fast recycle time and offers a (greatly appreciated) fast flash duration to freeze motion.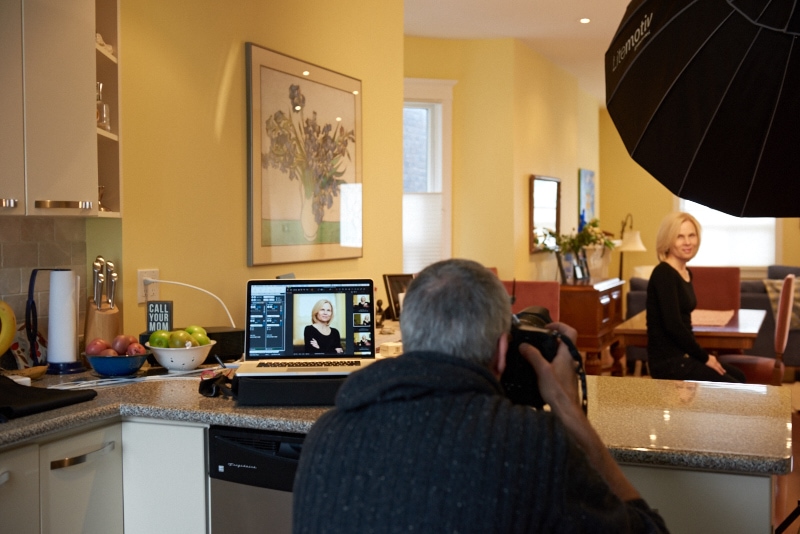 Pro Tip: If you need a harder light source, remove any of the 2 baffles inside the Litemotiv which makes the shadows harder and the light more directional.
---
The Litemotiv, yes it's big, but…
… it's a very efficient and simple lightbox to use.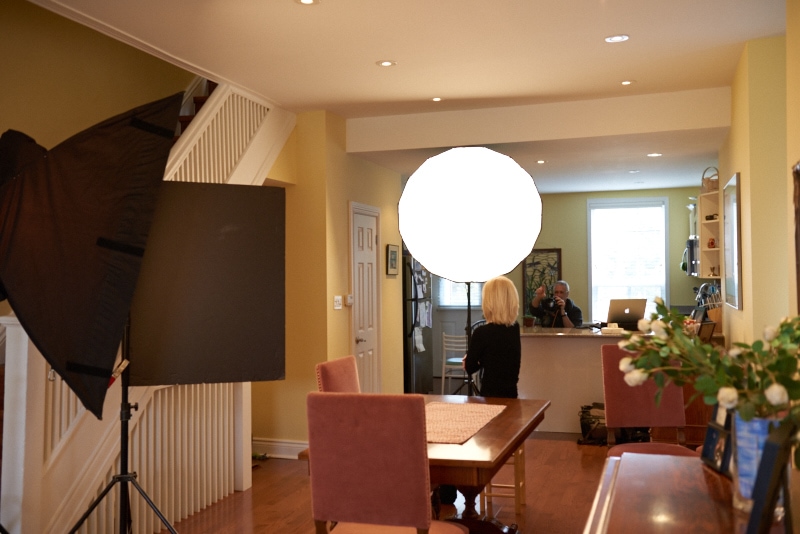 After taking it out of the box for the first time, and see all the rods, you might think to yourself "Oh My Goodness", but within a couple of seconds you'll find the red & blue guide dots.
The nice thing about the Litemotiv, is that everything you need for set-up is colour coded. You start off by inserting rods into the holes with the red & blue guide dots. Next, insert the remaining blue marked rods and lastly, just fill in the remaining gaps and once you add a baffle or two, you have a beautiful light that's set-up and ready to go!
The sturdy mounting bracket gives me confidence to hang this larger modifier anywhere, while still easily be able to manipulate its angle. The newer fabric inside, produces about 30% more output, meaning you don't need as much power when shooting. The upside of this?, faster recycle times and flash durations.
---
The Elinchrom ELC Pro HD 1000 Flash Head & Litemotiv softbox provide photographers with a huge range of lighting options, and "the only thing that I would only add if I had a wish list, is that it would include a soft grid for the front, in case I wanted to really channel the light".
Guest Contributor: Michael Cooper
Behind the Scenes photographer: Jason Cipparrone
---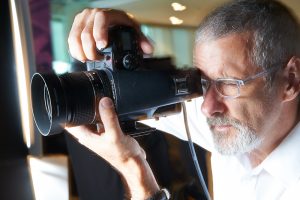 Michael Cooper is a Toronto based professional photographer, CAPIC member, guest lecturer and Advisor to Sheridan's Photography Program.
For more information or to book a photo shoot please visit his website: MICHAEL COOPER PHOTOGRAPHIC