Guest contributor, Toronto based photographer Steve Carty shares his thoughts on the Elinchrom ELB 400, BRX 500 & ELC Pro HD 1000 lighting systems.
---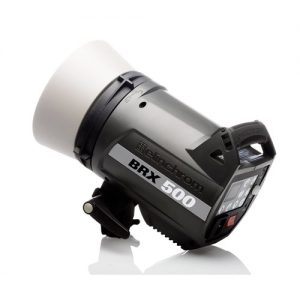 Last year I made the decision to upgrade my existing lighting set-up and after a lot of comparison and research, I decided to purchase two Elinchrom BRX 500 Flash Heads to compliment the older light I was still using as my main when needed. With Elinchrom's reputation for high quality equipment and fair price point, I have to say that the decision wasn't hard to come by.
I had first experienced the beauty of Elinchrom lighting about 20 years ago. My assistant at the time, would leave their Elinchrom 500's and 1000's around the studio and whenever I needed multiple lights, I'd plug them in and fire away.
---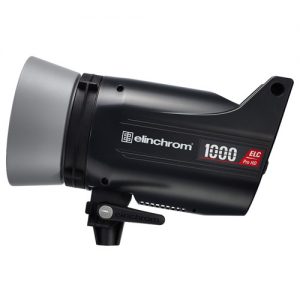 So when Vistek offered me the chance to field test the ELC Pro HD 1000 earlier this year, I jumped at the chance!
I couldn't wait to get them set-up and try out Elinchrom's new cutting edge features:
Radio remote control of power settings and flash triggering with the EL-Skyport system.
Full control over all Elinchrom units with the EL-Skyport Software via the optional USB Transceiver RX.
Programmable features for the photocell, EL-Skyport, audio and modelling lamp settings
A Unique OLED display for information and clarity.
Control knob for power adjustment over 7 and 8 f-stop ranges and menu browsing.
---
After having them for a week and really pushing them on a few commercial jobs and amazing new personal work, the ELC Pro HD system had me hooked. I soon after purchased the ELC Pro HD 500 as my main light and my Elinchrom system was complete.
Or so I had thought…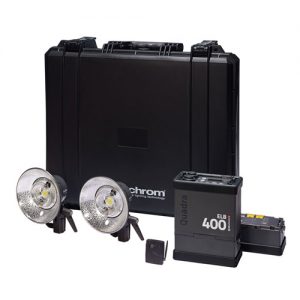 …enter the Elinchrom ELB 400 portable flash system.
On a recent visit to Vistek, Pro-photo Product Manager Gary Goldberg gave me a quick 10 minute demo on this battery pack and 2 flash head system. The ELB 400 kit offered seamless integration with the rest of my Elinchrom lights, using the new technology, delayed flash, strobe effect, and big OLED display offered in the HD 500 and 1000s. It also uses the same computer controlled Elinchrom app (can also use iPad and iPhone via El Skyport WiFi) to control advanced features more easily.
The best part? No wires to get in the way…
Vistek again provided me with a 2 head/2 battery kit to field test as I saw fit. I wanted to run through a list of things I had done with the ELC Pro HD 500 inside the studio only outside, and in the dark. Testing the delayed flash, the strobe effect, and using it straight up as a portable flash were at the top of my list.
When unpacking these lights, the first thing you notice is the quality of their construction. The ultra small heads are beautifully designed and easy to set-up. The sturdy power pack offers a clean connection between the battery and the pack, the edges are rubberized so they can take a bump, it's super light and comes with a shoulder strap. Charging is straight up simple and shooting with the pack on your shoulder is a breeze which I did for most of my session.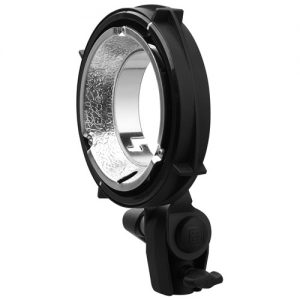 For this test, I also made sure I had the available Quadra Reflector adapter so I could connect all of my regular Elinchrom flash modifiers to the Quadra heads. One of my testing goals was to see how fast the recycle time was and when set to the lowest power setting, I can say that they were nearly instantaneous. I was even more impressed when I switched them over to the strobe setting and they responded as if I was using the larger studio version and not a portable unit.
The included skyports provide a complete wireless triggering option, meaning one trigger will cycle all your (recent) Elinchrom lights (plugged in or battery powered) simultaneously and the (separately) available Skyport USB transceiver plugs into your computer giving you remote control over any Elinchrom light that is powered up. This was hugely beneficial feature during some recent commercial shoots as it allowed me to control all my lights from my laptop without having assistants constantly raising and lowering stands.
---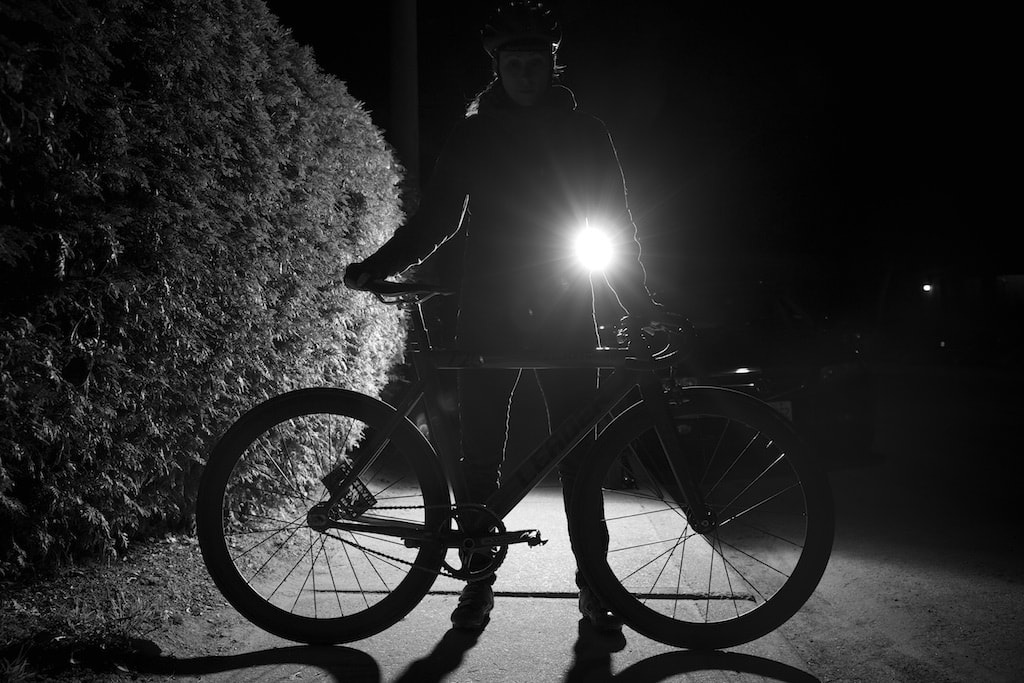 ---
Overall I could see this lighting kit in my arsenal. I love what Elinchrom is doing with their lineup and this new offering, the ELB 400 is perfect for anyone that wants to take their mobile shooting setup to the next level. The system is small, light and incredibly packed full of features. It offers far more options than a speedlight and allows you to use your full range of Elinchrom accessories without a hitch. If you're often in search of an outlet for your strobes on your location sessions, this may be the kit for you.
---

http://SteveCarty.com
stevencarty@me.com
CAN +1-416-822-7521
---