Asensetek Lighting Passport: Best in class Light Meter
Billed as the "World's First Smart Spectrometer", the Asensetek Lighting Passport made its first appearance at ProFusion Expo earlier this month and seriously impressed everyone who saw it.
Geared towards anyone who considers themselves a lighting professional, this pocket-sized device pairs a professional spectrometer with most iOS or Android smart devices via Bluetooth, and can accurately measure up to 90 different parameters when using the 4 currently available apps and available PC software.
[toggle title="Spectrum Genius Mobile" load="hide"]
Combines with the Lighting Passport Standard or Flagship model
Provides more than 36 precise lighting parameters
Continuous Mode
DUV
SP Ratio
[/toggle]
[toggle title="Spectrum Genius Agricultural" load="hide"]
Evaluates, selects & monitors horticultural grow lights.
Provides up to 28 lighting parameters
5 meters in 1
PPDF & YPFD Information
DLI Information
[/toggle]
[toggle title="Spectrum Genius Studio" load="hide"]
Provides full and detailed information about the TLCI (Television Consistence Index of a specific light source or entire set-up.
TLMF (Television Lighting Matching Factor) Information
Colour Checker Chart
Spectrum Information
Illuminance
[/toggle]
[toggle title="Spectrum Genius Transmittance" load="hide"]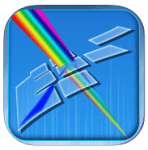 Information for:
Original Spectrum
Reduction Spectrum
Average Transmittance
Assigned Transmittance
Assigned Rejection
[/toggle]
Quick Specs:
At 68.5mm by 56mm, with a thickness of 17mm and weighing only 76.5g, the Lighting Passport offers a slim and compact light testing solution.
Measures up to 90 different parameters among the different available apps with up to 8nm Optical Resolution, 50~50,000lux Illuminance Range, 380~780nm Wavelength Range and 6ms~16s Integration Time.
Supports Android 4.4+ based devices, iPhone 4S, iPhone 5/5C/5S, iPhone 6/6+, iPod Touch 5, iPad Mini/Mini2, iPad 3 and iPad Air.
Allows precise rapid real-time remote light measurements with powerful and flexible Bluetooth Technology
Useful for:
R&D

Provides preliminary test results to ensure product quality during the development phase.

Manufacturer

Allows production process sampling and product consistency quality control before shipping.

Sales/Retailer

Attracts customers attention in exhibitions and stores with on-site product demos.

End-User

Helps designers pick the ideal light fitting and checking the consistency of lights.
Want to know more? Check out the video below…
---
The Asensetek Lighting Passport "Standard" is available to purchase through Vistek.
[button link="https://www.vistek.ca/store/ProPhotoLightingComponents/401663/asensetek-lighting-passport-standard-spectrometer.aspx" size="medium" target="new" text_color="#ffffff" color="#007ac3″]Buy Now[/button]
---