Nanlite has announced the latest version of their PavoTube light line-up, the internally powered PavoTube II 6C.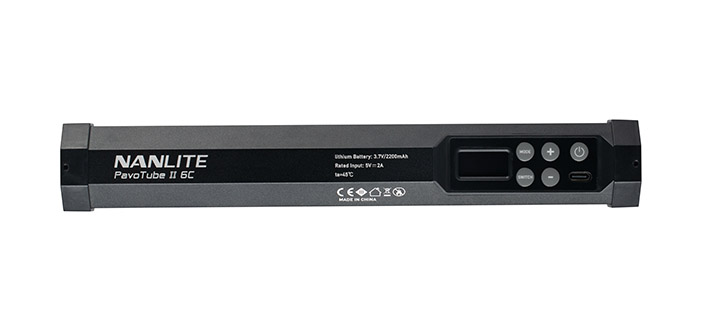 Powered by an internal battery, this compact tube light is only 25 cm long, has a diameter of 3.8 cm and weighs just 260 g (0.5 lbs).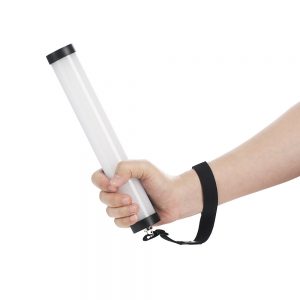 The PavoTube II's compact size makes it ideal for solo shooters who want an easy to transport lighting solution that can fit in a backpack and is easy to hold in one hand.
The built-in 3.7V 2200mAh rechargeable battery has enough juice to run the light at full power for about an hour, and if you need more time, you can plug in a compatible USB power bank to keep the light going even longer.
If you don't have an external power bank, there is also an optional battery handle that will also extend the run time.
Recharge time on the internal battery via the USB C port in the handle is 2.5 hours to full charge.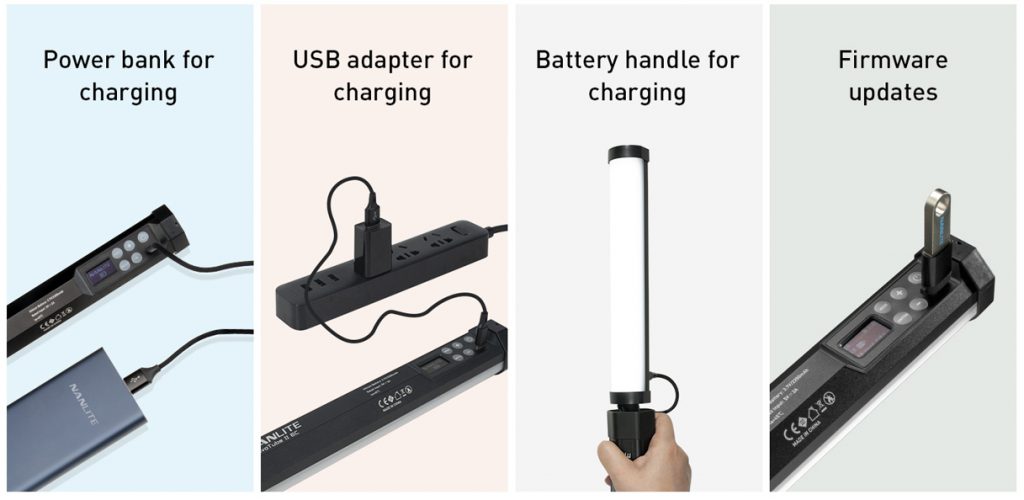 The light is colour adjustable from 2700K to 7500K and features up to +/-50 G/M adjustment, with an average CRI of 95 and a TLCI rating of 97.
It also features full HSI adjustability which Nanlite says is capable of creating up to 36,000 colours.
The PavoTube II 6C also boasts 15 built-in special effects including: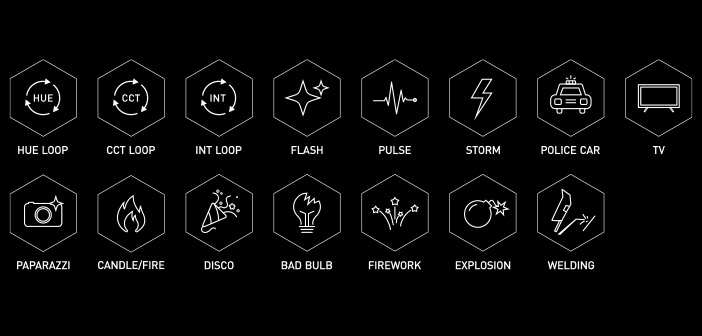 Another cool feature is the inclusion of magnets at either end of the tube, allowing you to mount the light on a variety of surfaces. It also comes with small iron plates that you can attach to a non-metal surface to give the light something to attach to.

The fixture also includes T-12 diameter and 1/4-20 mounts at both ends allow you to mount to a compatible tripod or light-stand head.
For remote control, the PavoTube II features a built-in WiFi receiver that allows you to control the light directly via the RC-1 remote control or through the NANLink app installed on a smart device.
Key Features:
Colour Temperature: 2700 to 6500K
CRI/TLCI: 95/97, 0 to 100% Dimming
RGB Mode with Hue Control
Built-in battery
Special Effects
Nanlite is dedicated to provide unique lighting solutions for creatives all around the world. The demands on the modern creative in a range of fields leads to the need for a light that is more versatile. With this in mind, Nanlite is happy to announce a new product for 2020.

A light born to meet the demands of modern storytellers; Introducing the PavoTube II 6C RGBWW Full Colour Tube Light with Type C USB pass-through and Built-in Battery.