*Update*
For all the Sony shooters who have been patiently waiting, Elinchrom has just released the EL-Skyport Transmitter Plus HS for Sony. See below for compatibility link.
---
*Originally published November 2015
As Vistek's Pro Photography Product's manager, I get to see a lot of cool products come across my desk, but as a portrait photographer I get most excited when any type of new lighting products come out.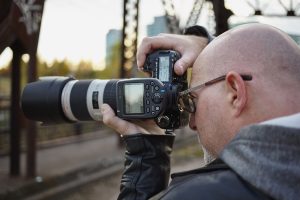 The lighting game is ever changing, and a few weeks ago, Elinchrom released, IMHO, a real game-changing portable lighting system, the ELB 400 One HS kit, along with their new EL-Skyport HS for Canon and Nikon. If you already own one of Elinchrom's Quadra packs, with a Pro(S) Head, all you have to do to get full compatibility, is to buy the new EL-Skyport HS for Canon or Nikon.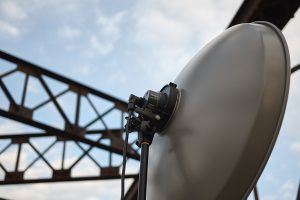 If you own a kit with an Action head, you're better off to buy the HS head separately. The new Skyports need a slower flash duration, for HS compatibility, so they're not compatible with Action heads, they will give you good results with Pro Heads (formerly S heads). The new Skyport's will also have HS capabilities with all previous generations of Elinchrom lights.
Have a look at this link for the full compatibility chart.
---
---
For the absolute best results and the kit that we're testing out in this article, you're best to buy the HS head that was specifically developed for HS photography.
[columns]
[column size="1/2″]

[/column]
[column size="1/2″]
EL-Skyport HS Transmitter Plus for Sony, Canon and Nikon
[/column]
[/columns]
---
At this point, you may be wondering what the heck is so exciting. Well, it's what Elinchrom is calling High Sync. High Sync in many ways is very similar to what you're accustomed to if you've ever used TTL/ETTL speedlights in High-Speed Sync mode, which allows you to sync with flash up to 1/8000 of a second. Elinchrom, (in partnership with Phottix), has now developed their own version of this technology. Currently available for Canon users, Nikon units are promised by the end of December, with Sony following sometime next year. Fuji? well maybe, just maybe!
I'm not going to get into all of the Technical details about how they work here because my colleague Michael Clark (he showed these off at Profusion Expo here in Toronto last week) has written extensively about them on his blog. Instead, what I'm going to do is show you what you can do with these.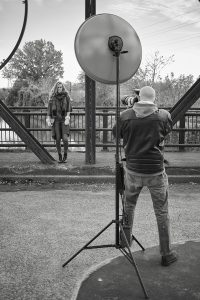 If you're someone that has invested heavily in high-performance lenses, (and I mean those that open from 1.2-2.8 Aperture range), you've probably been itching to take advantage of those great big apertures by using them outdoors along with a portable flash. Well, now you can with these battery powered studio lights.
In most typical flash situations, you're limited by the camera's ability to sync with electronic flash (typically in the 200-250 shutter speed range), usually resulting in F-Stops of around f/8 or higher when outdoors and balancing with direct sunlight. With the new EL-Skyports with HS functionality, you're now able to dial up your shutter speed as high as 1/8000 of a second shutter speed, and open up your aperture, allowing you to overpower the sun and still sync with your flash.
---
A great way to start with your camera's settings is to measure the background that your subject is standing in front of. If I want to shoot with let's say an 85mm f/1.4 Canon lens, I would put my camera into manual mode, and maybe start with my aperture at f/2.0. Then I would meter the background to get the correct shutter speed, which might end up being 1/4000 of a second.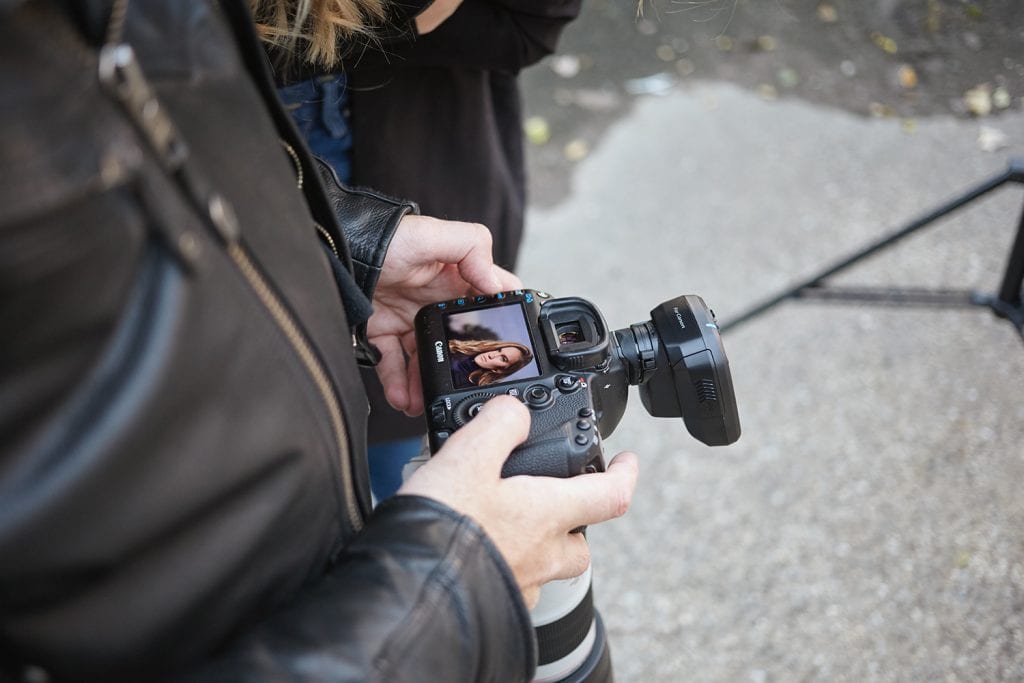 Next, we will turn on our Elinchrom ELB with HS head, and make sure that our Skyport is set to HS mode, turn our battery pack up to about 1/2 power, and take a shot.
If it's not correct, you would then adjust your lights power settings up or down till you get the proper exposure and everything is balanced.
With the new Skyports, this is really simple to accomplish, as all of your controls are right there on the Skyport and ready to go.
If you find you're getting some clipping (clipping is easy to spot, you will see a dark horizontal blade across your screen at either the top or the bottom), you may have to turn on the ODS on the Skyport and try to adjust accordingly, do this until you the clipping disappears.
I have to say that I did all of these adjustments so fast that I had my perfect exposures dialled in a matter of seconds.
---
For our test we used the following gear:
---
As you can see, our gear list was pretty simple. We did all of our shots in manual mode, with our aperture wide open at f/2.8. This was so we could get the HS to really shine through and also capture some really great "Bokeh" effects.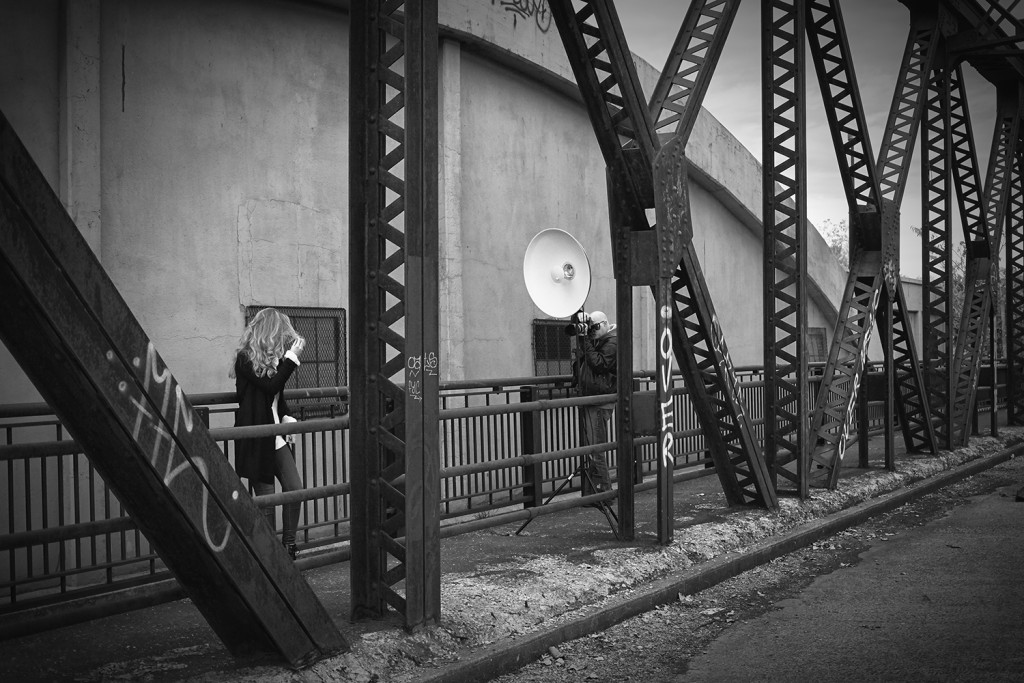 The shooting location (the old Eastern Avenue bridge) was within walking distance of Vistek's downtown Toronto store. This great old rusty bridge served as a great backdrop to bring our model Rehanna, from Anita Norris models, and try out our lights.
It was just about dusk when we arrived, and we just managed to capture the sun setting as we were shooting. We worked fast against the changing daylight conditions and did several setups. Our BTS shots were captured by Woodrow Walden, and where possible we will show the BTS shot that accompanies the actual photo, with all exposure and metadata included in the shots. I will post the images in chronological order.
---
All images below were processed using Capture One Pro 8, including all of the retouching, they never left Capture One.
---
In conclusion, I'd like to just share how easy it really is to do some really creative lighting with just one light, and this new technology from Elinchrom, which allows you to go beyond your camera's basic flash sync settings, and lets you overpower the sun.
Once you get the hang of how the system works, and how easy it is to use, you can let your imagination run wild. Different lighting modifiers will allow you to achieve different results. We chose the 70CM beauty dish because we know it produces consistent results and would work well with our very youthful subject matter.
In my honest opinion, this is a game-changing product from Elinchrom, and is sure to be very popular. If you're just getting started in the lighting game, starting off with one ELB light kit and the proper EL-Skyport will allow you to take your creativity to the next level, and let's not forget what this will do for sports, action, and wedding photography!
---
Looking for more lighting options? You can find our full line of Elinchrom products on our website.