The Fiilex AL250 drone mountable LED aerial lighting system opens up an exciting new world of possibilities for filmmakers and photographers who like to shoot under the cover of darkness.
I
n fact, landscape photographer
Ruben Wu
, recently captured some amazing images, by using the Fiilex AL250 light mounted on a 3DR drone to "light paint" his scenes while capturing the results on a
Phase One XF 100MP camera
.
Check out the behind-the-scenes video of the experience…
---
Order your Fiilex AL250 Aerial Lighting Solution from Vistek today!
---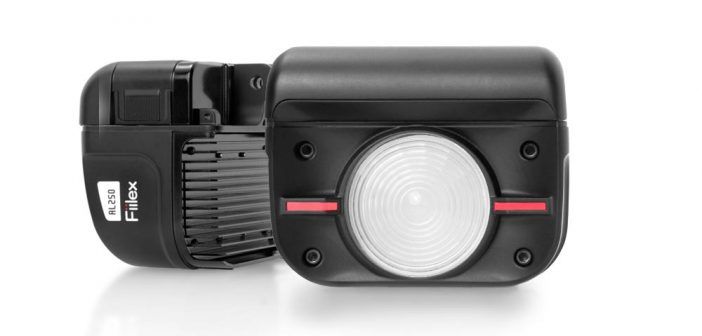 "The AL250, Fiilex's first aerial lighting solution, redefines lighting control by mounting to any drone with a minimum payload capacity of at least 0.6lbs (270g). The intensity of this compact fixture matches a 200-watt tungsten bulb while drawing only 30 watts of power making it one of our most efficient fixtures yet. The AL250 features special fresnel optics designed to leverage Fiilex's Dense Matrix technology. These optics focus the flicker-free beam, more than doubling its centre lux. The unit is powered by a rechargeable lithium-ion battery which attaches directly to its housing, allowing the light to operate independently for a duration of 25 minutes. Expand your lighting capabilities in exciting new ways with the Fiilex AL250."
AL250 Features:
Attaches to Drone via GoPro mount
200W Tungsten Equivalent Output – 30W Power Draw
Integrated Fresnel Optics
Power for 25 Minutes with removable / rechargeable Lithium-Ion battery
SPECIFICATIONS:
Size: 3.7″ x 3″ x 2″ (L x W x H)
Weight (Include Yoke): 0.6 lbs / 270 g
LED: Dense Matrix LED
Thermal Design: Passive Cooling System (Without Fan)
CCT Range: 5600K Continuous Tuning
CRI: >90
Power Consumption: 30W
Input Voltage: 5V DC, 2A
AC Adaptor: 100 – 240V AC, 50-60Hz (In) / 5.35V DC, 2A (Out)
Battery: Li-ion/Rechargeable Battery / 7.4V 2600mAh
Temperature Range: 32-104ºF / 0-40º C (Over Temperature Protection)
Mount Style: GoPro Mount
---
Also published on Medium.