The new AEOS location LED light from Rotolight features an ultra thin, lightweight design, flicker free output and high speed sync flash with no recycle time.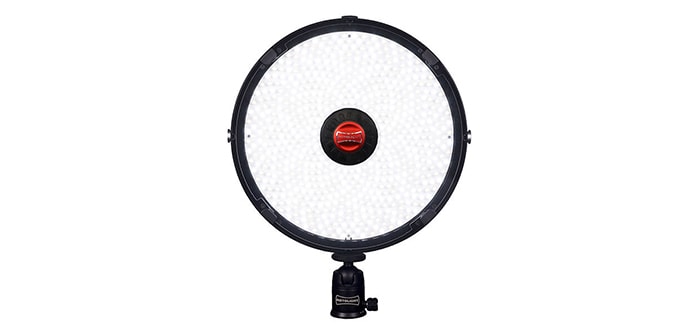 Designed with location portrait photographers/videographers in mind, the new AEOS takes a lot of the features of the Rotolight Anova Pro and packages them into a much smaller and portable unit.
The ultralight (1.4 kg) AEOS features light output of 5750 lux at 3ft, colour accuracy of CRI:96+ and R15 Skintone = 98, colour range of 3150 – 6300 Kelvin and a battery life of 3 hours on a single 95 w/h battery.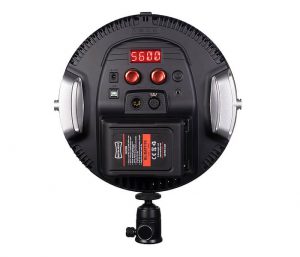 The AEOS also includes integrated aluminium handles (expanding creative handheld possibilities) and a professional grade ball head providing full 360° rotation and 270° of tilt.
Like the Anova Pro, the AEOS features
High Speed Sync Flash with zero recycle time at 200% (150% on the Anova Pro) of the maximum continuous light output
CINESFX that can simulate cinematic lighting effects such as lighting, fire and TV flicker
True Aperture Dimming which calculates and displays F-Stop information for a subject at a given distance
Designer Fade providing custom fade up/down production effects
---
---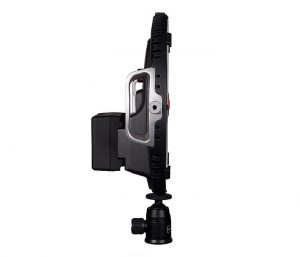 AEOS Key Features
Designed For Portrait / Location Photo & Video
Bi-Colour (6300-3150k) with Accurat Kelvin Display High Speed Sync (HSS) Flash Mode (at 200% of max. continuous light output), No Recycle Time
Ultra-Thin, Industry leading Lightweight Design (< 1.5kg/ 3lb)
Integrated Aluminium Handles & Pro Ball Head for 360 rotation included
Powerful, soft light output (5750 lux at 3ft), signature catch light
Unrivalled battery performance (3 Hours w 95w/h battery)
Accucolour™ Technology For Best In Class Colour Rendering CRI>96, Tlci 91
Cinesfx Mode ™ Delivers Custom Lighting Fx (Fire, Lightning, Tv etc)
True Aperture Dimming™ Calculates Your Aperture At A Given Distance
Totally Flicker Free Output, at any frame rate
Designer Fade ™ for Custom Fade Up/ Fade Down for interviews/ video
Includes 4 piece filter kit (Full and half diffusion, cosmetic peach skin diffusion, and magenta), V lock battery plate(battery not included), DMX, Ball Head
---
The Rotolight AEOS is expected to start shipping to stores/customers this June.