The Rotolight Titan X2 is a pretty impressive LED Soft Light, that utilizes state of the art RGBWW technology which according to Rotolight, "redefines the standard for cinematic lighting".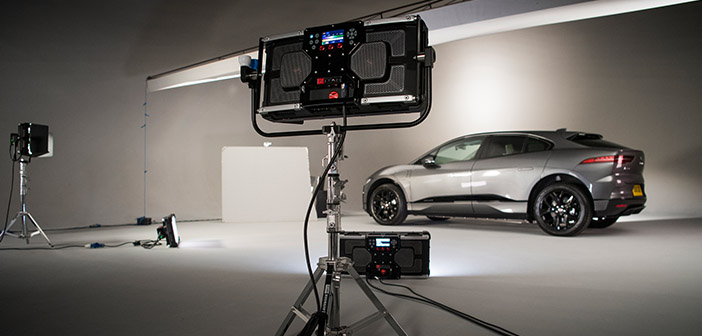 Claiming to be "the brightest 2×1 soft light ever made with none of the added weight", the Titan X2 provides flicker-free light at any shutter angle or intensity, and is powerful enough (2x the output of comparable LED lights) for any lighting situation you can throw at it.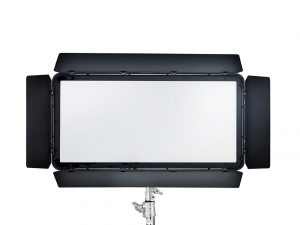 The patent pending SmartSoft technology, allows users to electronically adjust the light's diffusion, focus and spread which Rotolight says eliminates the need for gels and can be adjusted locally on the light, via DMX or wirelessly.
With the largest light aperture of any 2×1 fixture, Titan™ X2's gorgeous soft output wraps flatteringly around subjects and avoids sharp shadows.
Featuring a toughened LCD touchscreen display with an intuitive, fast and responsive user interface, Titan™ X2 exemplifies ease of use and saves time on set. Lighting professionals no longer need to navigate through complex sub-menus, instead able to access key features with a single touch thanks to quick-start icons and up to 10 user customisable presets for instant recall. For the first time, the full-colour display enables on-screen previews of the Titan™ X2's extensive filter library allowing cinematographers to achieve the exact colour they want and eliminating the guesswork.
---
---
Experience superior colour accuracy due to Rotolight's expertly engineered PentaChromic Colour EngineTM that guarantees beautiful, precise skin tones and vivid colour saturation; developed using cutting-edge RGBWW technology. Excelling in both CRI and TLCI performance, the Titan™ X2 is meticulous in its colour rendition; flattering subjects in-camera and reducing the need for post-production. With a world of colour at your fingertips, harness an incredible palette of over 16.7 million vibrant colours in seconds, all accessible across five lighting modes: CCT, HSI, RGBW, XY and Filter which includes a comprehensive library of more than 1300 industry standard gels.
Titan™ X2 features Rotolight's award-winning suite of user customisable CineSFX™ (Fire, Lightning, TV, Gunshot, Paparazzi and more) which eliminates the need for expensive, time consuming legacy 'flicker-box' workflows. Designed in conjunction with Stefan Lange, Visual FX veteran (Batman, James Bond 'Skyfall', Tomb Raider), the patented CineSFX™ suite utilizes Titan's RGB colour engine to deliver realistic full colour lighting effects; providing endless creative possibilities on set.
As well as being the perfect fixture for cinematographers and broadcasters, Titan™ X2 offers High Speed Sync flash (1/8000th) with a powerful output and zero recycle time; ideal for high-end studio and portrait photographers. Featuring an integrated Elinchrom Skyport flash receiver, up to ten Titan™ X2's can be wirelessly triggered at up to 656ft (200m) with the Rotolight HSS transmitter, available for all major camera brands.
---
The Rotolight Titan™ X2 is a ground-breaking LED soft light that utilizes state of the art RGBWW technology to provide unparalleled light output, outstanding colour accuracy and a suite of industry-first features designed to enhance your creative possibilities. Featuring over 25 patent protected technologies*, Titan™ X2 represents the pinnacle of LED lighting, pushing the boundaries of innovation and technical excellence.
---
Uniquely versatile, Titan™ X2 is equipped as standard with wired/ wDMX, Bluetooth* (for app control), integrated LumenRadio compatibility*, Elinchrom Skyport flash receiver and RJ45, providing full control straight out of the box.
With best-in-class energy efficiency, the Titan™ X2 is a compelling companion for shooting both in studio and on location. Compact yet robust, Titan™ features four secure aluminium handles for effortless rigging and is available with a variety of mounting options. Individually hand-calibrated and crafted using the highest quality materials, Titan™ X2 will deliver consistently outstanding performance and years of reliable service.
Rotolight Titan X2 Key Features:
The brightest 2×1 soft light ever made
Electronically adjust diffusion, focus and spread with SmartSoft™ technology
Touchscreen display with quick-start icons and 10 user presets for fast set up
Award-winning suite of CineSFX™ (Fire, Lightning, TV, and more)
Superior colour rendition saves time in post-production
State of the art RGBWW technology for 16.7million vivid colours
This article was originally posted 1 Oct, 2019 and has been updated.