In our latest video tutorial, Vistek's Video Content Producer Dale Sood shows you what you need to improve your live streaming set-up, how it all works together, how to use it and how to make it work for you.
---
"As many of us are now streaming various forms of self-created content online, it's imperative to look and sound your best to keep viewers watching and keep them coming back. It's super-easy to enhance audio and video quality when you've got the right equipment."
---
---
Shop for the specific products featured in this tutorial video:
Audio:
Support:
Lighting:
Web Cameras, Dongles & Switchers:
Software:
---
About Dale Sood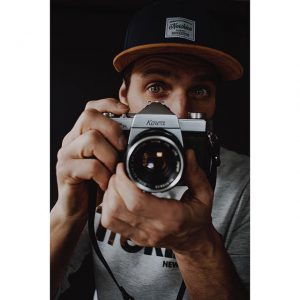 Dale Sood is a cinematographer and director and Associate Member of the Canadian Society of Cinematographers living in Toronto, Canada.
In addition to being the video content creator/producer for Vistek Canada, Dale also spends his time working on his own projects and teaching Cinematography at a number of academic institutions.
In addition to regularly appearing on the Vistek YouTube channel, Dale can also be found on the following social channels…
Instagram: www.instagram.com/artsandrec/
Website: www.artsandrec.ca/
Twitter: www.twitter.com/artsandrec
---