Learn more about Photo and Video Lenses for your DSLR & Mirrorless Cameras, Drones, Action Cameras and Video Camcorders.
Photo / Video Lenses
Whet Your Appetite with the Canon SL1 @ CraveTO
1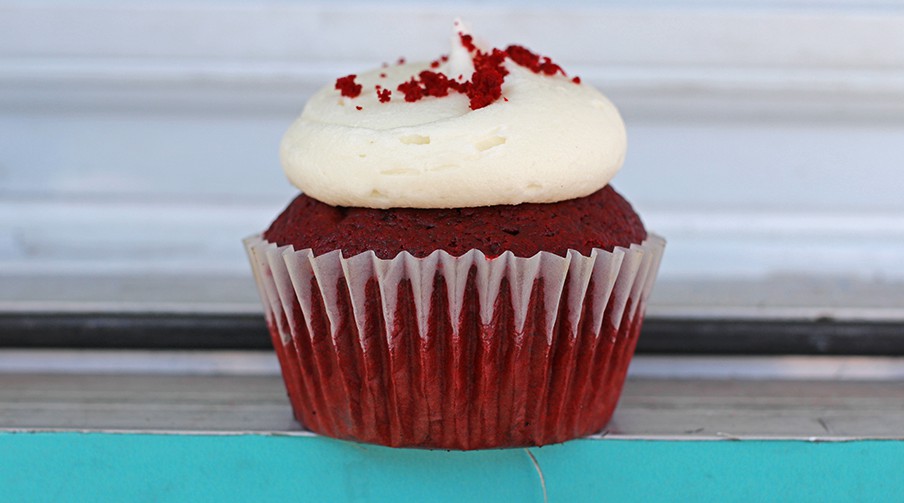 f/5.0 | 1/200sec | 100 iso
Red Velvet by Pretty Sweet – A Mobile Cupcakery
T: @prettysweet_to
This weekend, I found just how delicious photography can be.
Allow me to introduce myself. My name is Daniel Gerichter: Budding amateur photographer; avid food-eater.
I like to think that my enthusiasm for geeking out over gear more than makes up for my lack of knowledge about it. My mission on this blog is to show my growth as a photographer by taking a variety of equipment out around my home town. I'm lucky enough to live in a place where there's any number of events to see – most of which look great in a camera lens.
And so, with the arrival of CraveTO – a street food festival in the hallowed parking lot of Honest Ed's – I posited that the right gear and subject matter can bring the pro out in anyone.
My weapon of choice? The Canon SL1 DSLR. I made this choice based on its compact size and ease of use. I accompanied it with the Canon EF 40mm f/2.8 STM Pancake Lens. This choice was based on its unobtrusive design, and propensity for beautiful, soft-focus backgrounds.
Surely enough, I was not disappointed. The folks at Gushi, Pancho's Bakery, Ice Volcano, Pretty SweetTO, Terra Nera, ESE, Hot Bunzz and Buster's Sea Cove had busy crowds to contend with and yet found the time to explain their process and discuss their passion for food. My only regret (there were few that day) was the inability to accommodate every single item on the menu.