Naming a prison as a road trip destination may seem a little odd to some, but the historic Eastern State Penitentiary, located in Philadelphia, Pennsylvania, is a treasure trove of photo opportunities and well worth the visit…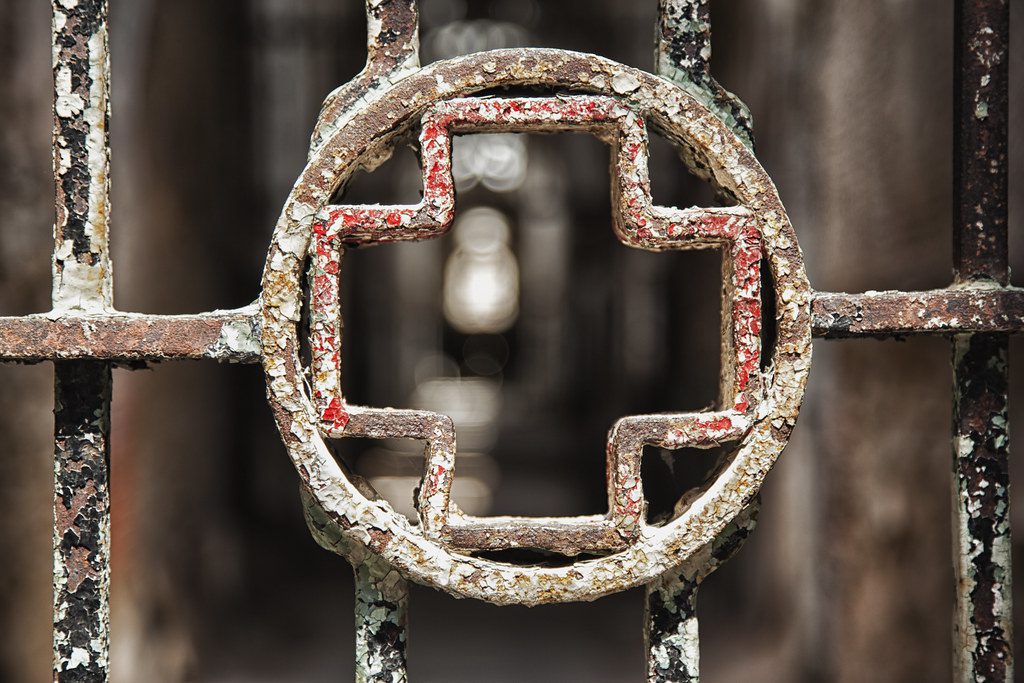 Eastern State Penitentiary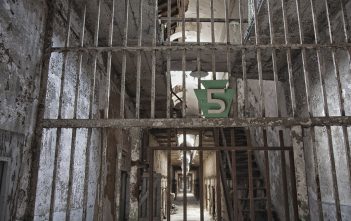 Eastern State Penitentiary (ESP) opened in 1829 and housed it's prisoners under the "Pennsylvania (Separate) System" theory of incarceration in which it was believed "that crime is the result of environment, and that solitude will make the criminal regretful and penitent."
Under this system, prisoners were kept completely isolated and housed in small, soundproofed cells that featured a glass sky light (aka the watchful eye of God) and a small, high-walled individual exercise yard that was accessible through a small door in the rear of the cell.
I'm not going to deny that touring around the prison is a super creepy (but fascinating) experience, as the interior of the cells, cell blocks and other buildings have been crumbling since the prison closed in 1971.
Photography at ESP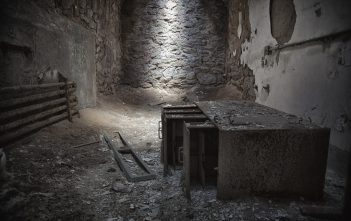 While ESP encourages visitors to bring their cameras to photograph the site, they do have a few rules around how to do so.
If you plan on taking photos for non-commercial and/or personal use you are free to do so during regular public hours.
However, if you plan to shoot any type of group or individual portraits, bring a model or shoot any sort of props, you'll need need arrange for an after hours private rental.
Click here for more information about ESP's photo/video policies.
Gear You'll Want to Bring
While there is quite a bit of light in the main cell block areas, you'll want to make sure you bring the following:
a lens with that can shoot at f/2.8 or lower if you can, otherwise…
a tripod/monopod to help keep things stable when shooting the more dimly lit cells and other areas
 and finally, a flash (for those really dark and creepy areas)…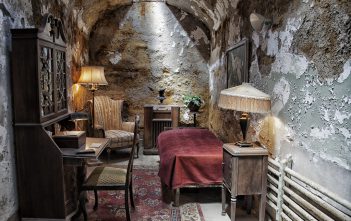 Favourite Photo Locations Inside ESP
Al Capone's Cell: By the looks of his cell, it's hard to say that Al Capone faced any sort of hardship while incarcerated in ESP.
The Hospital Block: Looks like something straight out of the horror game/movie Silent Hill.
The Red Barber's Chair: Located in a tiny cell, the red barber's chair is definitely one of creepier visuals within the prisons walls.
Cell Block 7: A towering vaulted cell-block lined with cells spread over two levels.
There are guided tours available, but I would recommend the audio, self guided tour (narrated by the always awesome Steve Buscemi) as it allows you more time for photos as you listen to history of the prison via headphones.
Fun Note: If you are a fan of scares, ESP offers up a pretty unique halloween experience they call Terror Behind the Walls, which essentially turns areas of the prison into a giant haunted house during the month of October.
---
Eastern State Penitentiary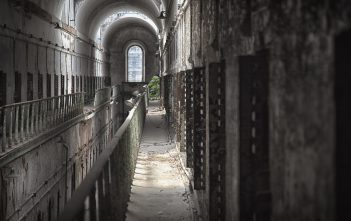 Driving distance from Toronto:
Admission Hours:
Monday – Friday – 10:00 a.m. – 5:00 p.m. (Last admission is 4:00 p.m.)
Closed for Thanksgiving, Christmas Eve/Day, New Year's Eve/Day
Admission Fees:
Purchased Online
$14 for adults
$12 for seniors
$10 for students and children ages 7-12
Purchased at the Door (Subject to availability)
$16 for adults
$14 for seniors
$12 for students and children ages 7-12
For more information visit the Eastern State Penitentiary Historic Site's website
---
This is the second in a series of articles highlighting road trip destinations that we think will provide you with unique photographic opportunities.
Image Credits: © Woodrow Walden