Announcing Nikon's newest Z-mount lens, the NIKKOR Z 85mm f/1.8 S lens – a fast prime with a classic medium telephoto focal length designed to take full advantage of the exceptionally wide, exceptionally shallow Z-mount configuration.
While incorporating cutting-edge NIKKOR optical technologies and Nikon's Nano Crystal and Super Integrated coating for intense rendering capability, the latest addition to the company's S line of lenses delivers reliably excellent corner-to-corner sharpness, even at f/1.8. Photographers and videographers who want superb clarity along with shallow depth of field and natural-looking bokeh will find this lens perfectly suited to everything from portraits to fashion and wedding photography. The wide maximum aperture will also be a boon to anyone shooting in low light.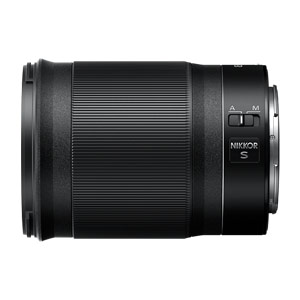 In keeping with the two previously launched prime lenses (35mm f/1.8 and 50mm f/1.8) in this lineup, the NIKKOR Z 85mm f/1.8 S boats a handsome minimalist design. Similarly, the barrel also sports a customizable control ring that can be assigned to perform various functions and a convenient autofocus/manual switch, plus dust and moisture sealing. And like its older siblings, this new lens houses a fast, quiet stepping motor and a nine-blade rounded aperture.
For anyone currently shooting with Nikon's groundbreaking full-frame mirrorless cameras – the Z6 and Z7 – the new NIKKOR Z-mount 85mm f/1.8 fast prime medium telephoto lens has promising applications and will be a welcome addition to your camera bag. Nikon says it will be available for purchase this September, just in time to capture all those awesome autumn colours we've been waiting for.