Zeiss wants to redefine the limits of your creativity with their new ZEISS Milvus family of lenses.
This strictly manual focus lens family will initially consist of six focal lengths and will be compatible with dSLR camera bodies from Canon, Nikon (with ZE- or ZF.2-mounts) and the Sony a7 series (with a lens adaptor).
The initial six focal lengths will be: 2.8/21mm, 2/35mm, 1.4/50mm, 1.4/85mm and two macro lenses, a 2/50mm and 2/100mm with additional focal lengths being released over the next few years.
"With this diversity of extremely high-quality SLR lenses, we are underscoring that, with our Milvus lenses, we can supply the right focal length for almost any application or personal preference,"
Christophe Casenave, Product Manager for ZEISS Camera Lenses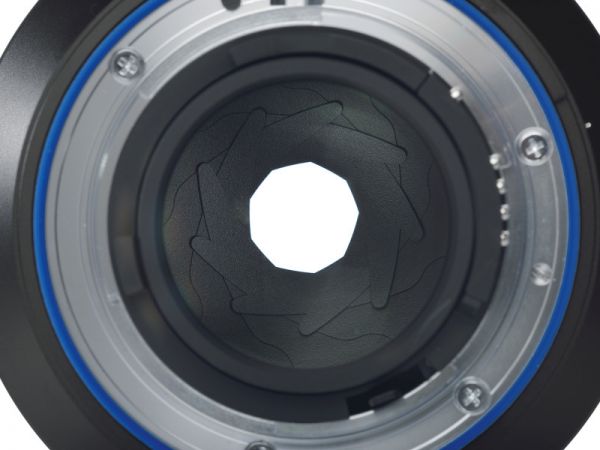 Targeted at owners of high-resolution DSLR cameras, photographers and filmmakers will both be impressed with the high contrast rendition and low levels of stray light that these lenses allow for.
This also means that they will meet the latest video standards such as HDR, and offer resolutions of 6K and more (with the right cameras).
By offering such a diverse range of focal lengths, ZEISS believes that they have covered many of the "photographer's important fields of application where the benefits of manual focus lenses can be optimally utilized", thus offering them considerable added value.
"We want to provide users with the freedom to use the focus position as an artistic tool because it is one of the most important creative possibilities available to photographers" Christophe Casenave
These lenses are also targeted towards photographers who specialize in photography styles in which the six focal lengths optimally support (portrait, landscape and macro).
Construction
The Milvus family of lenses are built to provide photographers with a lens that will last for years.
Milvus family of lenses features:
ergonomic design
easy grip focus ring
weather sealed against dust and spray water
all-metal barrels and lens shades.
---
Video Application
Featuring exceptionally long rotation angles of the focus ring, the rubber coated focus ring gives videographers outstanding grip when trying to achieve optimal focusing. The ZF.2 mount lenses also feature a "de-click" function which will allow for free and smooth adjustment of the aperture when lighting conditions change.
---
Technical Specifications:
Milvus 2.8/21mm – "Master of horizons"
Focal length – 21 mm
Aperture range – f/2.8 – f/22
Focusing range – 0,22 m (0.72ft) – ∞
Number of elements/groups – 16 / 13
Angular field, diag./horiz./vert. – 90° / 81° / 59°
Coverage at close range – 120 mm x 180 mm (4.72'' x 7.09'')
Filter thread – M82 x 0.75
Dimensions (with caps) –

ZF.2: 109,50 mm (4.31'')
ZE: 111,80 mm (4.40'')

Weight –

ZF.2: 735 g (25.93 oz)
ZE: 851 g (30.02 oz)

Camera mounts –

F Mount (ZF.2)
EF Mount (ZE)
Pre-order from Vistek – $2399.99
---
Milvus 2/35mm – "Versatile reporter"
Focal length – 35 mm
Aperture range – f/2.0 – f/22
Focusing range – 0,30 m (0.98 ft) – ∞
Number of elements/groups – 9 / 7
Angular field, diag./horiz./vert. – 62° / 53° / 37°
Coverage at close range – 128 mm x 191 mm (5.04'' x 7.52'')
Filter thread – M58 x 0.75
Dimensions (with caps) –

ZF.2: 97,1 mm (3.82'')
ZE: 99,5 mm (3.92'')

Weight –

ZF.2: 649 g (22.89 oz)
ZE: 702 g (24.76 oz)

Camera mounts –

F Mount (ZF.2)
EF Mount (ZE)
Pre-order from Vistek – $1459.99
---
Milvus 1.4/50mm – "More than a standard lens"
Focal length – 50 mm
Aperture range – f/1.4 – f/16
Focusing range – 0,45 m (1.48 ft) – ∞
Number of elements/groups – 10 / 8
Angular field, diag./horiz./vert. – 46° / 39° / 26°
Coverage at close range – 245 mm x 162 mm (9.65'' x 6.38'')
Filter thread – M67 x 0.75
Dimensions (with caps) –

ZF.2: 106,4 mm (4.19'')
ZE: 109,0 mm (4.29'')

Weight –

ZF.2: 875 g (30.86 oz)
ZE: 922 g (32.52 oz)

Camera mounts –

F Mount (ZF.2)
EF Mount (ZE)
Pre-order from Vistek – $1559.99
---
Milvus 1.4/85mm -"The champion of bokeh"
Focal length – 85 mm
Aperture range – f/1.4 – f/16
Focusing range – 0,80 m (2.62 ft) – ∞
Number of elements/groups – 11 / 9
Angular field, diag./horiz./vert. – 29° / 24° / 16°
Coverage at close range – 303 mm x 201 mm (11.93'' x 7,91'')
Filter thread – M77 x 0.75
Dimensions (with caps) –

ZF.2: 119,0 mm (4.69'')
ZE: 121,0 mm (4.76'')

Weight –

ZF.2: 1.210 g (42.68 oz)
ZE: 1.280 g (45.15 oz)

Camera mounts –

F Mount (ZF.2)
EF Mount (ZE)
Pre-order from Vistek – $2339.99
---
Milvus 2/50mm Macro – "Big meets small"
Focal length – 50 mm
Aperture range – f/2.0 – f/22
Focusing range – 0,24 m (0.79 ft) – ∞
Number of elements/groups – 8 / 6
Angular field, diag./horiz./vert. – 45° / 38° / 26°
Coverage at close range – 48 mm x 72 mm (1.89'' x 2.83'')
Image ratio at close range – 1 : 2
Filter thread – M67 x 0.75
Dimensions (with caps) –

ZF.2: 87,7 mm (3.45'')
ZE: 89,9 mm (3.54'')

Weight –

ZF.2: 660 g (23.28 oz)
ZE: 730 g (25.75 oz)

Camera mounts –

F Mount (ZF.2)
EF Mount (ZE)
Pre-order from Vistek – $1669.99
---
Milvus 2/100mm Macro – "Bridging the gap"
Focal length – 100 mm
Aperture range – f/2.0 – f/22
Focusing range – 0,44 m (1.44 ft) – ∞
Number of elements/groups – 9 / 8
Angular field, diag./horiz./vert. – 25° / 21° / 14°
Coverage at close range – 48 mm x 72 mm (1.89'' x 2.83'')
Image ratio at close range – 1 : 2
Filter thread – M67 x 0.75
Dimensions (with caps) –

ZF.2: 117,5 mm (4.63'')
ZE: 119,5 mm (4.70'')

Weight –

ZF.2: 807 g (28.47 oz)
ZE: 843 g (29.74 oz)

Camera mounts –

F Mount (ZF.2)
EF Mount (ZE)