The Lumix DMC-GM1 ILC – At a Glance
The DMC-GM1 incorporates 16.00-megapixel, large Digital Live MOS Sensor complying with Micro Four Thirds system standard that achieves both higher resolution and higher sensitivity image recording with less noise.  The new GM series boasts not just its outstandingly compact profile but its high functional performance for ultimate picture quality.

Panasonic GM1 specification highlights
16MP Live MOS sensor
Built-in WiFi (no NFC)
3.0-inch, 1036K dot touch-sensitive LCD
1080 HD video recording at 60i/30p
Built-in pop-up flash
1/16,000 maximum shutter speed (with all-electronic shutter)
Focus peaking
Picture-in-picture magnification for manual focus
Micro HDMI output
Magnesium-alloy shell with aluminum top and bottom plates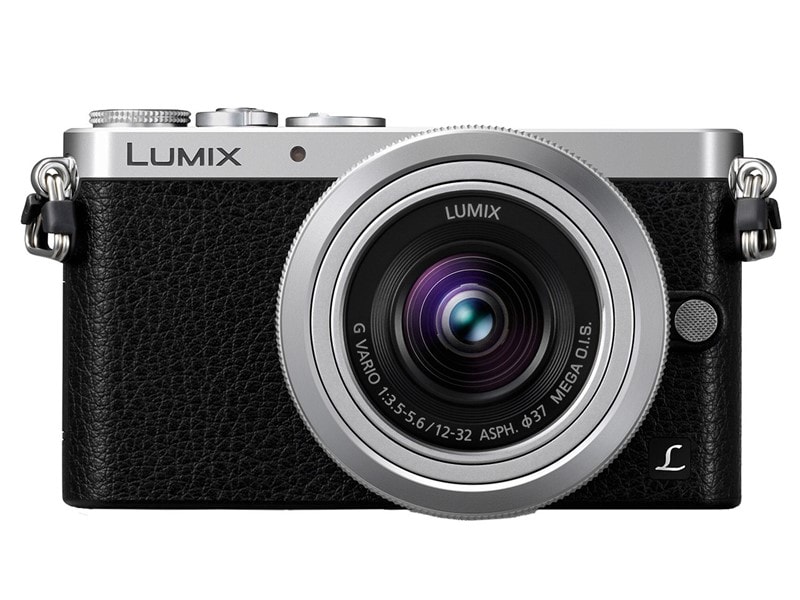 Full-HD 60i (60Hz) / 50i (50Hz) High Quality Video Recording Performance
All LUMIX G cameras, especially the DMC-GH3, are renowned for their capability of high quality video recording. The DMC-GM1 records smooth, high-resolution full-HD 1,920 x 1,080 60i (60 Hz) / 50i (50 Hz) videos in AVCHD or MP4 (MPEG-4 / H.264) format*. The DMC-GM1 also supports 1080/24p native mode with 24 Mbps in AVCHD format bringing impressive afterimage to the footage. In addition, the P/A/S/M mode also lets users enjoy expressive video recording. Thanks to optimum pixel-mix technology which is made possible by the improvement of sensor sensitivity, sharpness and clarity are improved in motion images, too.

3.0-inch, Approx.1036K-dot High Quality Touch-Control Monitor
The 3.0-inch large, approx. 1036K-dot high resolution static-type touch monitor with approx. 100% of field of view. The front panel is directly attached to the new In Cell Touch LCD without containing air layer in between. The result is that the reflection of external light is dramatically suppressed. Together with the increased resolution by approx. 13%* and improved color reproduction by approx. 20%*, the monitor for DMC-GM1 secures higher visibility even in sunny outdoor than ever. Plus, attenuation of transmitting backlight is minimized to achieve wide angle of view and by 25%* of power saving. In addition to the practical full-time AF, the Touch AF in video recording also lets users enjoy professional-like rack focusing. The AF Tracking locks on the subject with focus even it moves.
* Panasonic comparison with DMC-GF5
Focus Peaking
For more practical control over focusing, the DMC-GM1 incorporates Focus Peaking function that shows the peak of focus in MF and AF+MF mode. Users can see the peaking of focus while monitoring the subject in live view. It can be set to HIGH / LOW / OFF and the color can also be changed to blue, white or orange according to the color of the shooting scene during live view. Users can take advantage of this function when controlling the camera with smartphone / tablet via Wi-Fi® in both photo / video recording.
Easy Wireless Connectivity via Wi-Fi® with Smartphones
The DMC-GM1 integrates Wi-Fi® connectivity (IEEE 802.11 b/g/n) to offer more flexible shooting experience and instant image sharing with easy operation. All these flexible shooting / browsing / sharing style are made possible with the DMC-GM1 and the Panasonic's dedicated application software Panasonic Image App for iOS / Android smartphones / tablets.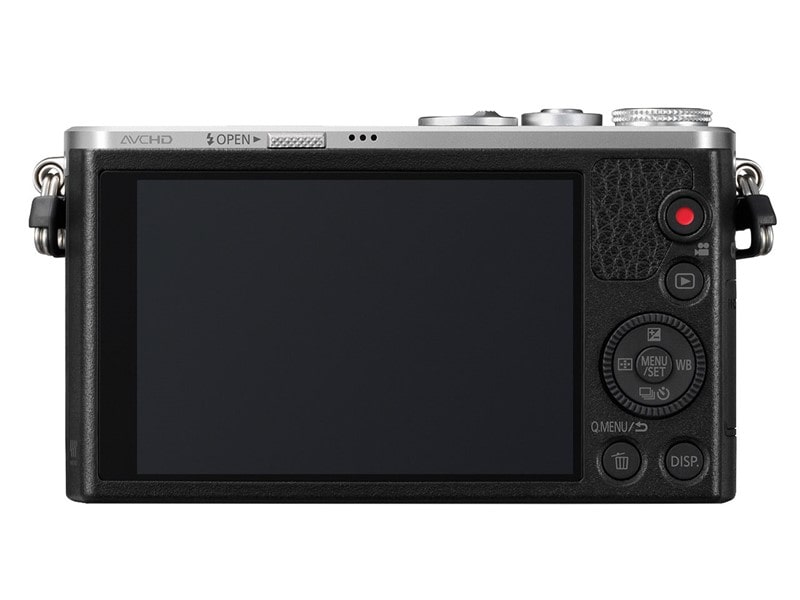 Digital Interchangeable Lens
LUMIX G VARIO 12-32mm / F3.5-5.6 ASPH. / MEGA O.I.S. (H-FS12032)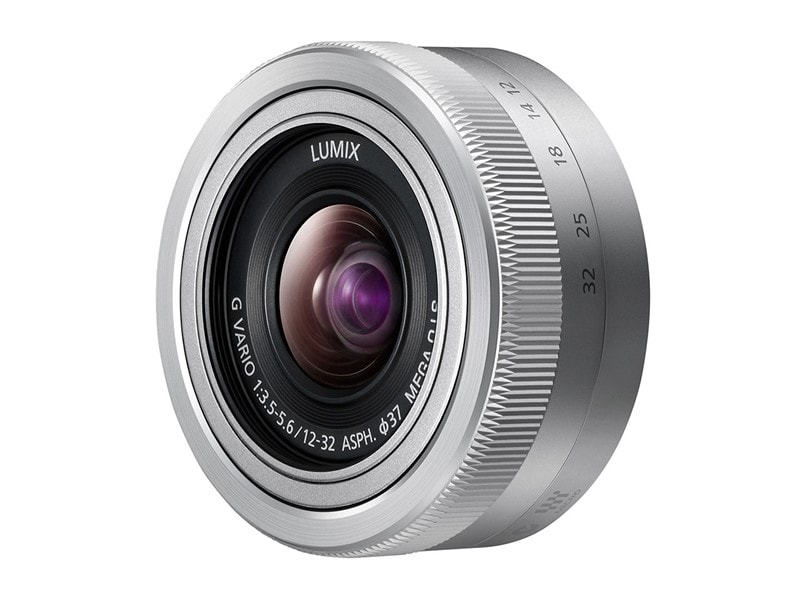 Panasonic's new standard zoom lens LUMIX G VARIO 12-32mm / F3.5-5.6 ASPH. / MEGA O.I.S. (H-FS12032) based on the Micro Four Thirds system standard. Featuring a retractable structure despite a lens with this versatile focal distance of 12-32 mm (Equivalent to 24-64 mm on a 35mm camera). Starting from 24mm wide angle, this lens is suitable for capturing a variety of scenes due to its portability.
Stay tuned, we'll bring you pricing and availability shortly.