Phase One A/S, along with the product managers of medium format maker, Leaf, have announced plans to purchase key elements relating to the Leaf brand from current owners, Eastman Kodak Co.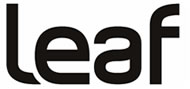 Under the newly-formed entity, Leaf Imaging Ltd. (wholly owned by Phase One), the deal would include such assets as the Leaf brand product names, engineering design and production tools.
The new entity will also enter into an intellectual property license with Eastman Kodak Company that is royalty-bearing to Kodak.
Read the press release from Phase One.