It's a better grip. And it comes with a built-in wireless flash trigger system. How brilliant is that!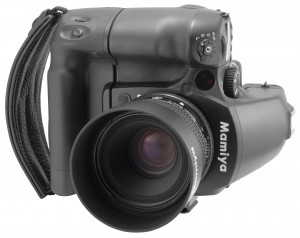 At first brush, the V-Grip looks like a much-improved handle for your 645DF camera, giving you a better grip in both vertical and horizontal positions. But especially for vertical shooting, because all shooting control buttons are replicated in exact same positions as on the camera body but now in a vertical position on the V-Grip.
At closer inspection, you realize that the V-Grip is actually a clever wireless trigger system, with a Profoto Air system built-in, allowing you to trigger flash equipment remotely without any use of cables. The V-Grip Air, designed for the Phase One and Mamiya 645DF cameras allows wireless flash control at sync speeds up to 1/1600s. It's designed to work with all current and most modern Profoto flash systems, along with other makers' using an optional Profoto transceiver unit.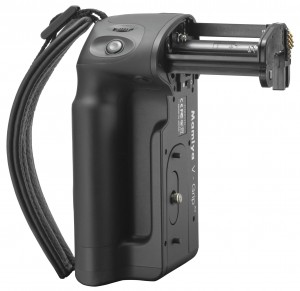 Features at a glance:

Improved Ergonomics for Vertical shooting
Wireless flash sync up to 1/1600s
Lithium-Ion battery or Standard AA batteries
Genuine leather hand strap
Integrated L-bracket with Arca Swiss mount