Last month, I went to the Sunshine Coast to Gibsons to babysit my friend's four-year-old kiddo while she was doing a film shoot. Typical day of copious amounts of snacks, arts and crafts, playing games and a trip to the playground. At one point, the four year old (Helena) pulled out a disposable film camera and announced she was taking a photo. It seemed like such a delightful task for a young child to undertake, and the surprise of unveiling the film photographs must have been delightful for her parents.
While we're thinking of creative ways to use our own camera during our self-isolation, how about putting them in the hands of your child? Their perspective can be so unique and despite guaranteeing some photo fails, it is captivating to see the world through their eyes.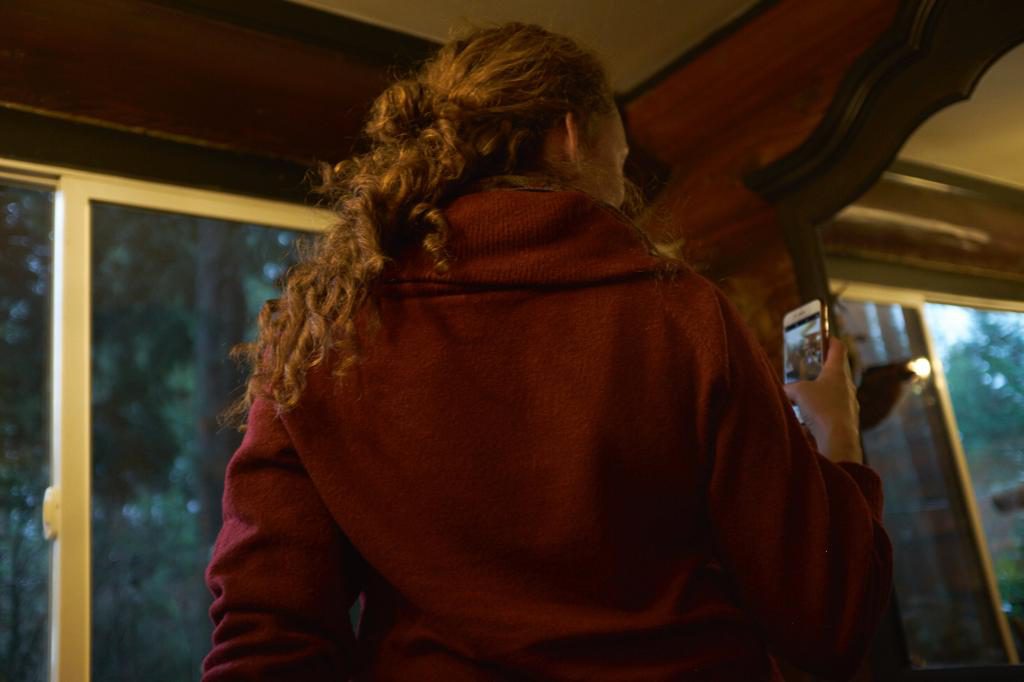 The first few shots are from a digital camera that was on loan from Helena's parents. I love that she captures people in such a candid manner, not adhering to any photography portrait rules we are so accustomed to. The perspective of her being low to the ground is so sweet.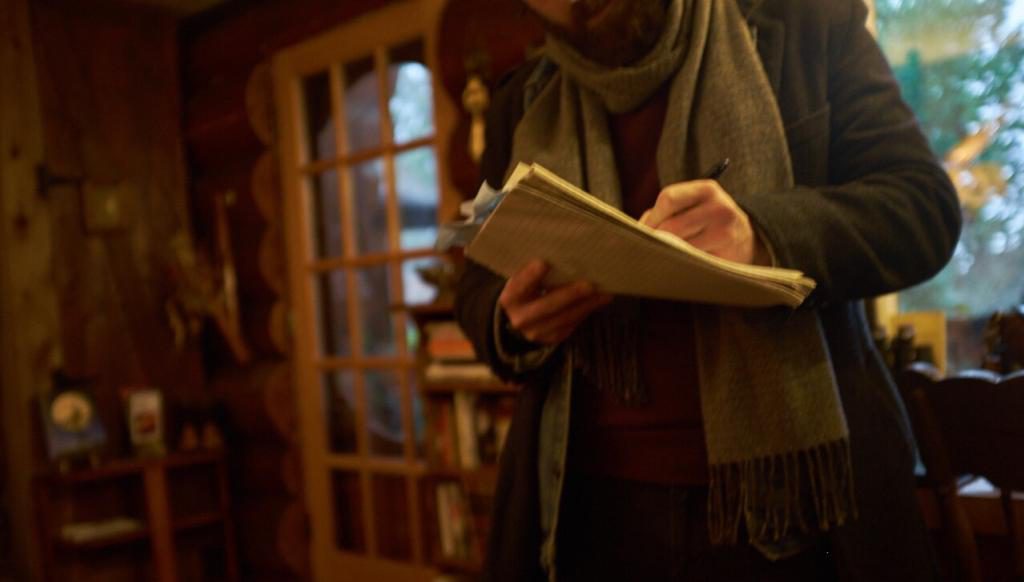 A picture of a crew member during the film shoot. Although the framing is probably a fluke, the composition is great because she's chosen to not include their face. The task of writing down notes is the main focus.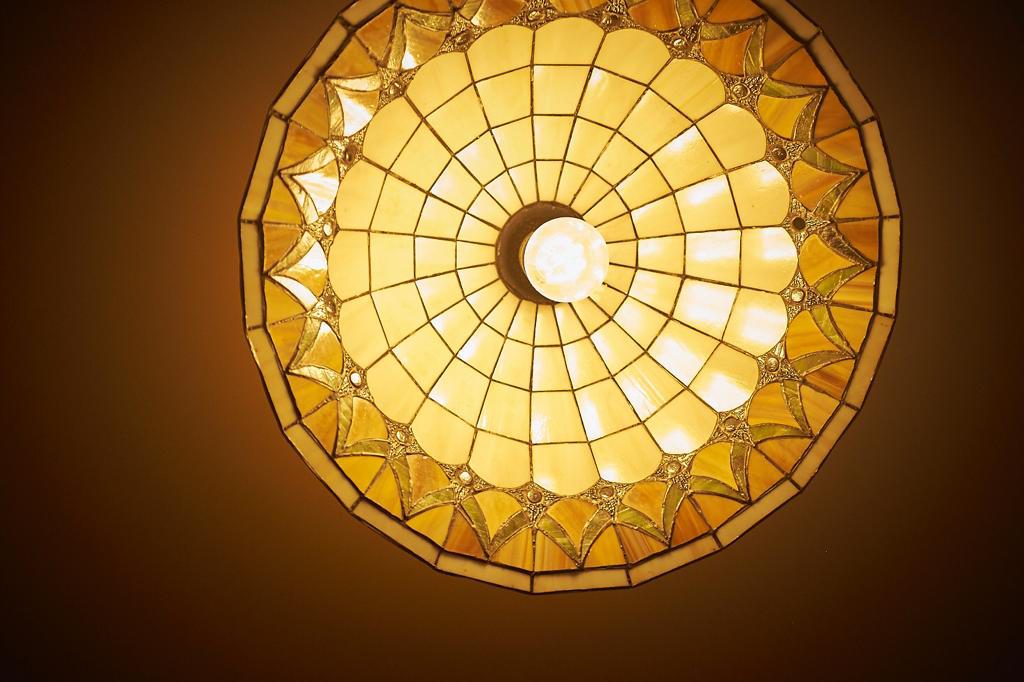 As adults, we often neglect to view our surroundings in 360 degrees, generally focusing on what is in front of us. This curious tyke never seems to miss any detail and captured this lovely stained-glass lamp up above her.
I'm not sure if Helena realizes she's in this picture with her dad but I do love that she was creative enough to use a mirror to capture the image of him. It's particularly charming how tiny she is with the camera completely covering her entire face!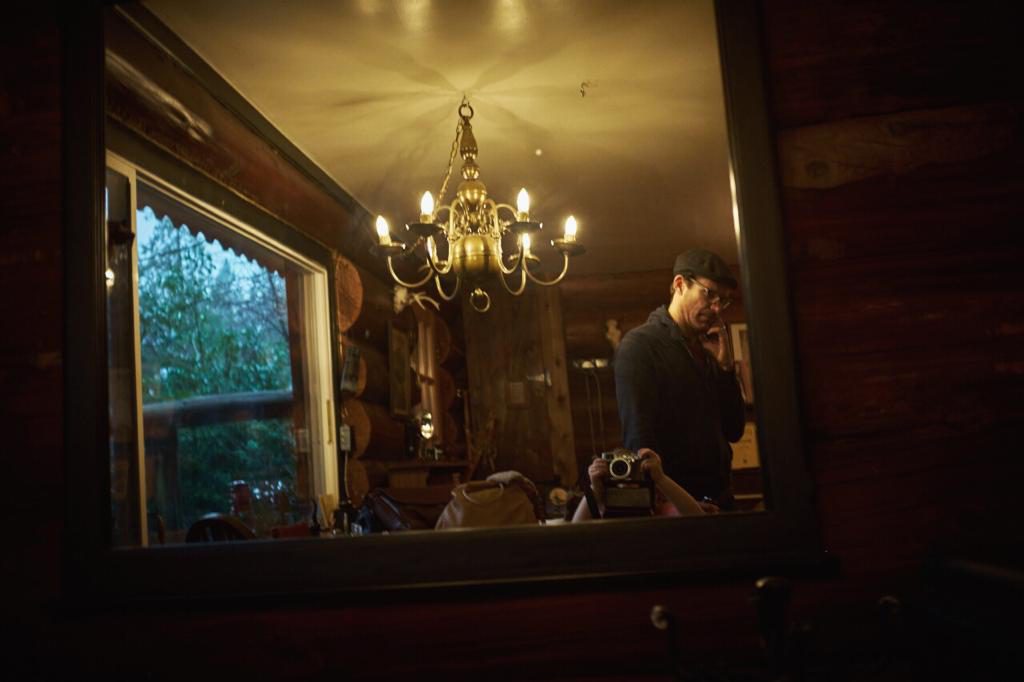 Not ready to hand over your treasured DSLR to your youngster? Having a small point-and-shoot is plenty for your kids to play around with and not so heavy that it will be uncomfortable for them to use.
Sure, you could hand them a smartphone as well in a pinch but then they'd lose the opportunity to learn about cameras and their functions. Besides, you don't want them to be distracted by games, do ya?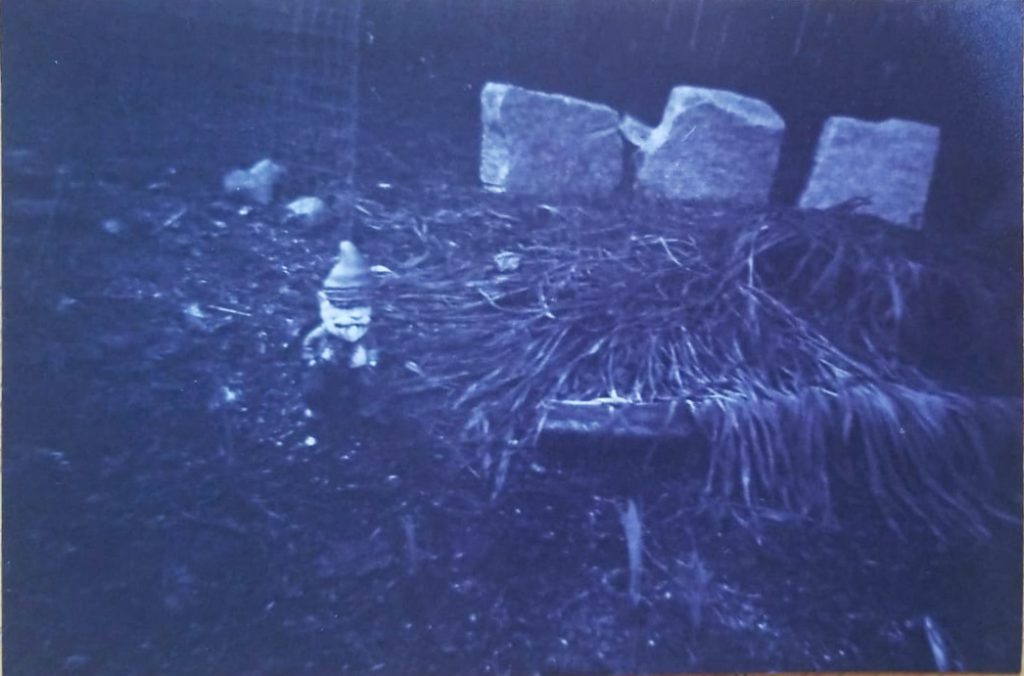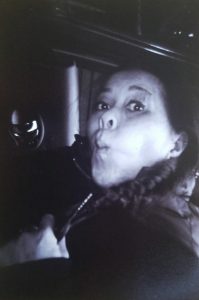 Give your kiddo a black-and-white disposable film camera and the results could be good enough to hang on your wall as an art piece! I wonder what narrative was going through her head when she took this photo of this gnome?
Yours truly, mid-babysit day! I was loading her into her car seat when she pulled out her camera to take a snap. I love that the picture was a surprise weeks later since it needed to get developed.
Ah, no instant gratification of digital cameras, I completely forgot she had taken one, so it was a lovely surprise.
Another particularly artsy looking shot of the dining room table with loads of negative space that I absolutely love.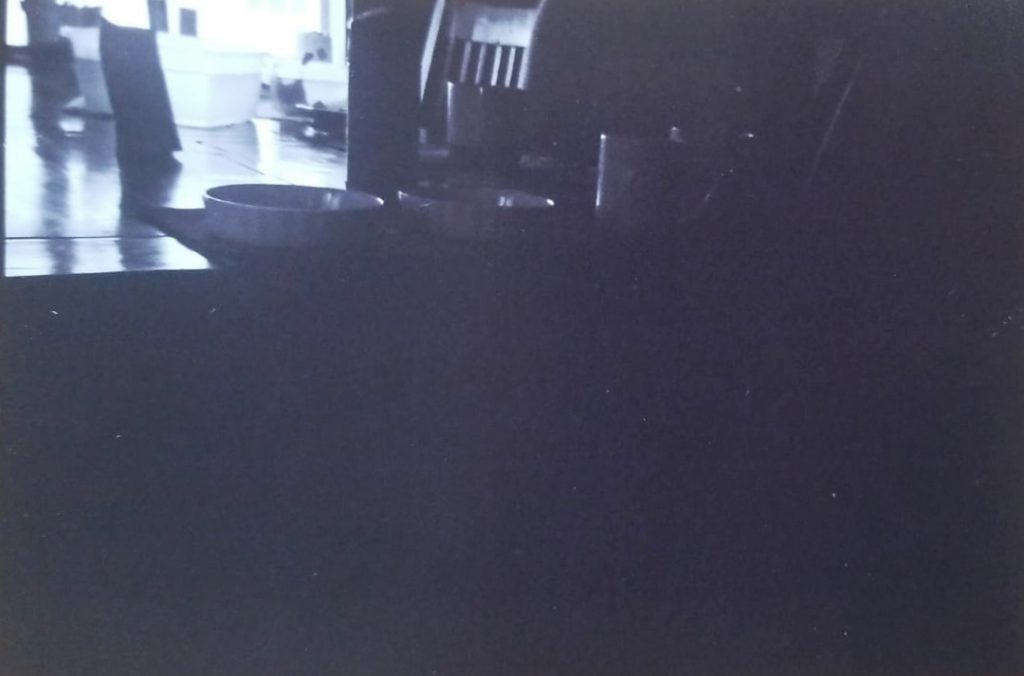 Life as a child always involves bathtime. Straight out of a thriller movie, this image captures this toy shark as if it was the real deal. This picture embodies Helena's imagination to a T.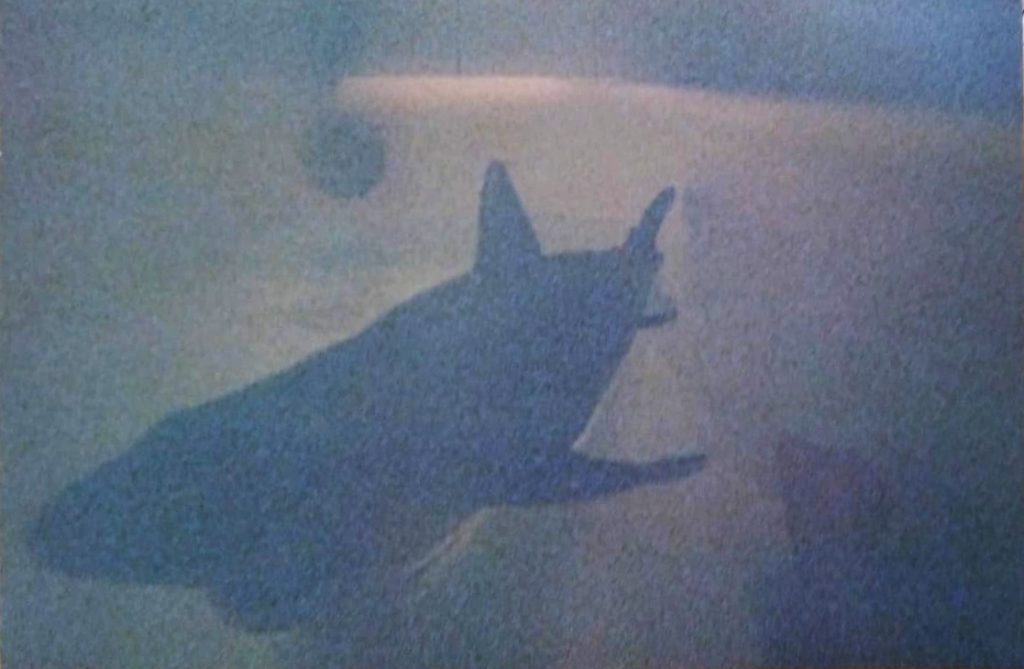 Here's your chance to see the world through a child's eye, dust off those old cameras you don't use anymore and put it in hands of the wee ones in your life!
---
Cover Image Credit: Kelly Sikkema on Unsplash