If you hear someone mention Kickstarter or perhaps Indiegogo, do you wonder if they are talking about a motorcycle part, or some hip new indie band?
If you do, then Raindance Canada Executive Director Jaimy Warner's ProFusion main stage discussion "Crowdfunding & Social Media Demystified" might be for you…
Facebook, Twitter, Instagram…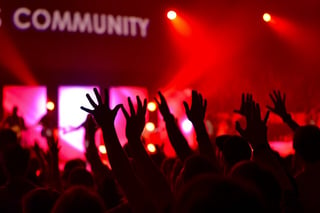 For most of us, these are are simply something we log on to everyday to get our news, keep in touch with friends & family or follow our favourite celebs.
But what if they could be used for something more powerful?
The power of the crowd…
Did you know that Director Zach Braff recently crowdfunded over $3,000,000 for his 2013 movie, Wish I Was Here and the now in production movie Super Troopers 2 has raised over $4,000,000 with their campaign?
Right now, you might be thinking to yourself, sure, but those are big "Hollywood" productions, it would never work for me, but the fact is, it could.
The beauty of crowdfunding and social media campaigns is that they can be successful for anyone, but the key to running a success campaign is understanding how it works.
---
Join Jaimy Warner at ProFusion as she shares her extensive knowledge (watch out for her upcoming book "The Science of Crowdfunding for Film") on crowdfunding and social media and you'll soon see that it's not as scary as you think.
When to see Jaimy at ProFusion:
Date: Wednesday, November 11th at 6:30pm
Sponsor: Raindance Toronto
Topic: Crowdfunding & Social Media Demystified
To see the full list of presenters click here.
---
About Jaimy
Jaimy Warner is the Executive Director of Raindance Canada, a non-profit film training and networking organization that works to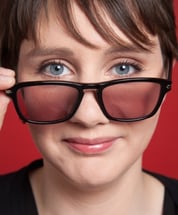 support and promote independent filmmakers. Raindance provides filmmaking workshops, networking events, and career development opportunities for new and emerging filmmakers worldwide. Currently Raindance operates 11 filmmaking hubs internationally, and is home to the Raindance International Film Festival- Europe's largest and longest running independent film festival.
Jaimy's passion for crafting and executing data-driven campaign strategies led her to pursue an MSc degree focused on rewards-based crowdfunding and social media marketing for film. She is presently writing 'The Science of Crowdfunding for Film', a practical guide for new and emerging filmmakers to run effective crowdfunding campaigns on Kickstarter and Indiegogo.
Under the banner of The Social Smiths, Jaimy's crowdfunding and social media management company, she recently raised over $41,000 for the Geek & Sundry web series LARPs: The Series.
---
Don't let Crowdfunding and Social Media mystify you.
Grab your free ProFusion Expo ticket today.