Designed to make drone flying and shooting aerial videos and photos accessible to just about anyone, the Mavic Mini is DJI's smallest & lightest foldable drone to date.
Mavic Mini – No License Required…
Weighing in at 249 grams (with a battery), the Mavic Mini falls just under the 250 gram minimum weight threshold above which most countries (including Canada) require a drone to be registered and pilots to be licensed in order to fly.
---
DJI Mavic Mini: A pro perspective on the novice drone
---
Features
The 1/2.3″ CMOS 12 MP sensor camera is mounted on a 3-Axis gimbal at the front of the unit and can capture up to 2.7k video at 30fps, 1080p full HD and 12 MP jpg (no RAW) stills. Video compression is H.264/MPEG-4 AVC with a max bitrate of 40 Mbps.
Despite its size, the Mavic Mini is surprisingly feature rich, boasting a 30 minute flight time and maximum range of around 4 KM, which is double that of DJI's previous "mini drone", the SPARK.
It uses GPS receivers and downward visual sensors to ensure precise hovering and stable flying, but doesn't offer any obstacle avoidance features.
While the lack of avoidance features won't be a deal breaker for most, it does mean pilots will have to keep an extra eye out for trouble while flying.
---
See the Canadian Launch of the DJI Mavic Mini at ProFusion Expo, November 13 – 14 in Toronto.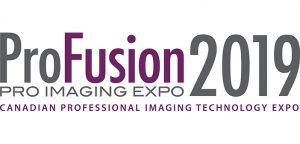 ---
Other Features
New DJI Fly App
Quick Shot modes automatically perform preset flight maneuvers designed to give you video footage a more cinematic look and feel.
Creator Templates that automatically generate videos
SkyPixel, a social media platform for users to share their aerial photos and videos
Position Mode
Sport Mode
CineSmooth Mode
Key Features
12MP/2.7K 3-Axis Gimbal Camera
30 Min Max. Flight Time
Ultralight 249 g
46.8 kmh (29 mph) Max. Speed
Vision Sensor + GPS Precise Hover
Includes Remote Controller
4 km (2.5 Mile) HD Video Transmission
---
The compact yet powerful Mavic Mini is the perfect creative companion, capturing your moments in a way that effortlessly elevates the ordinary. Together with the easy-to-use DJI Fly app, you'll enjoy a simplified flying experience and a perspective unlike any other.