F
ilmed at ProFusion Expo 2015,
Raindance Canada
Executive Director Jaimy Warner shares her tips and strategies for ensuring a successful crowdfund & social media campaign for your film or web-series project.
"Crowdfunding isn't about making money; it's about building an audience, and creating genuine engagement with your fans. If you're focused on providing a great experience for your supporters, the funding will follow.
Jaimy Warner
Presentation sponsored by Raindance Canada.
---
About Jaimy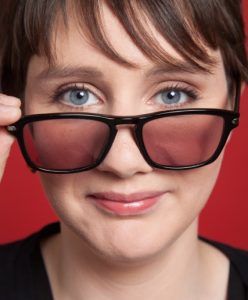 Jaimy Warner is the Executive Director of Raindance Canada, a non-profit film training and networking organization that works to support and promote independent filmmakers. Raindance provides filmmaking workshops, networking events, and career development opportunities for new and emerging filmmakers worldwide.
Jaimy's passion for crafting and executing data-driven campaign strategies led her to pursue an MSc degree focused on rewards based crowdfunding and social media marketing for film. She is presently writing 'The Science of Crowdfunding for Film', a practical guide for new and emerging filmmakers to run effective crowdfunding campaigns on Kickstarter and Indiegogo.
Under the banner of The Social Smiths, Jaimy's crowdfunding and social media management company, she recently raised over $41,000 for the Geek & Sundry web series LARPs: The Series.
---