[dropcap style="square"]I[/dropcap]nternationally renowned and sought after as a landscape, wildlife and portrait artist on the global stage, Michelle Valberg's stunning, and at times haunting photographs are sought after by art collectors the world over.
This year, Michelle will be taking the main stage at ProFusion to share her extensive behind the scenes insight on Tales and Tricks of Adventure & Wildlife Photography
"Around all corners of the globe, from penguins and grizzlies to polar bears and humpbacks, Michelle will share adventure stories and techniques she practices while photographing the natural world."
---
When to find Michelle on the Main Stage
Date: November 12, 2015
Time: 10:30 a.m.
Topic: Behind the Scenes, Tales and Tricks of Adventure and Wildlife Photography
---
---
About Michelle Valberg:
Michelle Valberg was 18 years old when she first saw the world through a camera lens. Given to her by her father, Dr John Valberg, an avid bird watcher, it immediately opened Michelle's mind to the beauty and possibilities of life seen through an artist's eye. Since those first tentative shots, Michelle Valberg has built a reputation for capturing unnoticed details that change our perception, as well as the unsettlingly vast landscapes that alter our perspective.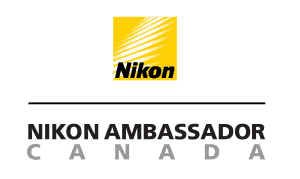 Known for her particular for arctic photography, Michelle has made over 30 trips to Canada's Arctic, as well as Antarctica. Through this passion, she has created an ardent following of adventure travel companies such as Adventure Canada and Abercrombie & Kent as well as private clients wishing to secure her talents as official guide on their once-in-a-lifetime trips. A tireless philanthropist, Valberg founded Project North in 2009, a not-for-profit organization committed to delivering education and sport-based opportunities to youth in Canada's Arctic. Since its inception, over $650,000 dollars in new hockey equipment has been delivered to more than 20 Inuit communities.
 Here's a sample of Michelle's work to whet your appetite.
---
Michelle's images have been showcased in exhibits across North America, including Los Angeles, New York, Toronto, Montreal and Ottawa, where her work was the subject of a critically acclaimed three month solo exhibition at the Canadian Museum of Nature.
---