SMPTE (Society of Motion Picture & Television Engineers) is celebrating their 100th Anniversary this year and want you to be a part of it at ProFusion Expo!
---

Have you registered for ProFusion Expo Yet? Get Your Free Tickets Today!
Metro Toronto Convention Centre
October 5: 11:00 a.m. – 7:00 p.m.
October 6: 10:00 a.m. – 5:00 p.m.
---
Please note: Registering for SMPTE Panel Discussion will not register you for ProFusion Expo. If you wish to register for ProFusion Expo, please use the purple button above.
Celebrating a Century of Setting the Standards for Motion Imaging
HDR Acquisition Panel Discussion
DATE: Wednesday, October 5
TIME: 6:00 p.m.
WHERE: ProFusion Main Stage
[button link="https://www.eventbrite.ca/e/smpte-toronto-oct-2016-meeting-smpteprofusion-2016-hdr-acquisition-tickets-27954355229?utm-medium=discovery&utm-campaign=social&utm-content=attendeeshare&aff=escb&utm-source=cp&utm-term=listing" size="medium" target="new" text_color="#ffffff" color="#007ac2″]Register for SMPTE Panel Discussion Here[/button]
---
This year, SMPTE will be discussing HDR Acquisition with their panel of experts including:
[columns]
[column size="2/3″]
Moderator: Mike Johnson, Director of Engineering at Dome Productions
Dome Productions is owned by Bell Media and Rogers Media Inc. As one of North America's leading production facilities providers, Dome Productions offers mobile production facilities, transmission services, studio facilities and full turnkey host broadcast services.
[/column]
[column size="1/3″]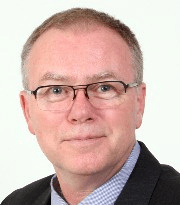 [/column]
[/columns]
---
[columns]
[column size="1/3″]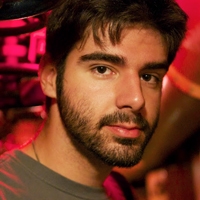 [/column]
[column size="2/3″]
Chase Hagen, TSR at Arri
Involved with HDR electronic capture since 2010, ARRI welcomes the introduction of commercial HDR displays in 2016. Creatives have long recognized the benefits of HDR, studio executives are now embracing HDR capture and HDR distribution. Leading in the streaming delivery of HDR through their Amazon Prime service, Amazon Studios are embracing HDR capture for much of their original content. Chase will present some HDR content together with the popular HDR pipeline embraced by filmmakers today.
[/column]
[/columns]
---
[columns]
[column size="2/3″]
Rob Roy, Product Strategist at Canon
Rob will explore the advantages of adopting ACES1.0 compliance throughout HDR workflows. In addition, there will be some conversation on the value of high dynamic range and wide cinema gamut colour space in HDR content acquisition. The use of the SMPTE 2084 signal standard to get HDR signals to reference monitors on set and in post-production will close out the workflow loop.
[/column]
[column size="1/3″]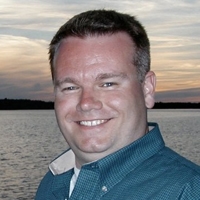 [/column]
[/columns]
---
[columns]
[column size="1/3″]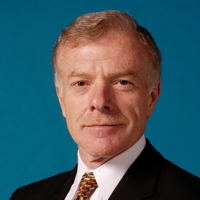 [/column]
[column size="2/3″]
Hugo Gaggioni, CTO of Sony Professional Solutions Americas
Hugo will review the challenges faced in producing 4K HDR in a live production environment. While producing live 4K programming for immediate distribution to the home has now become a standard everyday practice in Canada, producing live to home 4K HDR programs adds several layers of complexity to the production process. Hugo will discuss these complexities and the current approaches being taken to overcome the challenges.
[/column]
[/columns]
---
About SMPTE
Winner of an Oscar® and multiple Emmy® Awards, the Society of Motion Picture and Television Engineers® (SMPTE®) is a global leader in advancing the art, science, and craft of the image, sound, and metadata ecosystem. A professional membership association that is internationally recognized and accredited, SMPTE advances moving-imagery education and engineering across the communications, technology, media, and entertainment industries. For a century, SMPTE has published the SMPTE Motion Imaging Journal and developed more than 800 standards, recommended practices, and engineering guidelines.
Nearly 7,000 members — motion-imaging executives, engineers, creative and technology professionals, researchers, scientists, educators, and students — who meet in Sections worldwide, sustain the Society. Through the Society's partnership with the Hollywood Professional Association (HPA®), this membership is complemented by the professional community of businesses and individuals who provide the expertise, support, tools, and infrastructure for the creation and finishing of motion pictures, television programs, commercials, digital media, and other dynamic media content. Information on joining SMPTE is available at www.smpte.org/join.
---