The Creative Lighting Stage at ProFusion showcases not only amazing lighting products, but also the skills of some truly amazing photographers as well.
This year, the Creative Lighting Stage is proud to present the incredibly talented photographers Billie Chiasson, Trevor Godinho, Jason Lanier and Cinematographer Dale Sood.
---
Billie Chiasson – Creating beautiful light for beauty, portrait and commercial photography

November 7 – 11:30 A.M. & 3:30 P.M.
November 8 – 12:00 P.M.
Everyone needs to know soft lighting for beauty, commercial and portrait photography. Photographer, Billie Chiasson, will show you how to create beautiful lighting using the flexibility and ease of LEDGO Versatile lighting. After taking part, you will have a better understanding going forward with still photography and the use of LEDGO to create beautiful work for both yourself and your clients.
---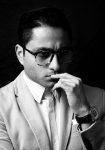 November 7 – 2:00 P.M. & 5:45 P.M.
November 8 – 10:30 A.M. & 2:30 P.M.
Light and shadow play an essential role in the creation of an iconic portrait. We will be discussing the new Elinchrom ELB 1200s and to utilize its amazing power to create stunning and provocative portraits. Trevor will be demonstrating various lighting setups and techniques that will have you capturing portraits like a pro.
---
---
Jason Lanier – Cinematic Lighting- how to take your still photography to the next level to create stunning cinematic looks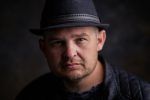 November 7 – 4:30 P.M.
November 8 – 3:45 P.M.
Join Rotolight Master of Light Jason Lanier as he shows you how to use LED lighting and flash in new ways to mimic the look, feel, and mood of Hollywood lighting. This will help you take your still photography and videography to the next level.
---
Dale Sood – Lighting for Beauty & Fashion Cinematography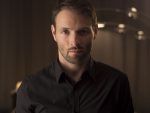 November 7 – 12:30 P.M.
November 8 – 1:00 P.M.
Presented by LEDGO. The beauty of learning how to light a fashion shoot is that you can use the same techniques to add cinematic flare to other video projects. Cinematographer and Vistek YouTube producer, Dale Sood, will show you to create a high-fashion look using the power and versatility found in the full line of LEDGO lighting products. After taking part in this lighting workshop, you'll know how to make everything you shoot look more beautiful.
---
Creative Lighting Stage Presented By