The Production Stage at ProFusion Expo is a great place to pick up tips and tricks for using your favourite products from DataColor, Tether Tools, Blackmagic Design, Wacom and X-Rite.
---
John Walrath – Presented by DataColor
Topic: Colour for Workflow
November 13 – 12:00 p.m.
November 14 – 2:00 p.m.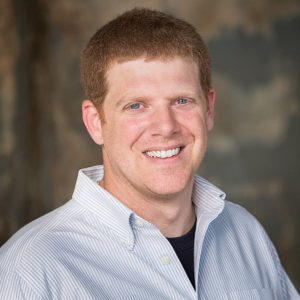 Bio: John Walrath is Datacolor's Imaging Training & Technical Support Manager and an accomplished photographer. He earned his BFA in Interior Architecture and in 2010 sold a successful company to pursue a career as a professional photographer. Leveraging his training in Interior Architecture and passion for photography, John became a sought after Interiors photographer for Builders, Ad Agencies and Interior Designers in Central Virginia.
Datacolor's Colour Management tools have been vital to John's personal and professional photography for many years. Since joining the Datacolor team in 2013, he has been an educational resource for photographers and videographers who want to improve their work through Colour Management.
Presentation: Join John Walrath, Datacolor's Imaging Training & Technical Support Manager, for a look at a colour managed workflow to help you make your best prints. He will share strategies and best practices for colour management, accurate display calibration, printer calibration and the printing process. John will use several examples of his own work to demonstrate these principles that will help you share your vision with others through print.
Datacolor makes colour management tools that allow photographers and videographers achieve consistent and accurate colour in their workflow. Products that will be covered are Spyder5 display calibrators and the SpyderPRINT printer profiler. There will be a chance for Q&A after the presentation or you can visit Datacolor at booth #2510
---
Wes Maggio – Presented by Tether Tools
Topic: Tethering 101
November 13 – 1:00 p.m.
November 14 – 1:00 p.m.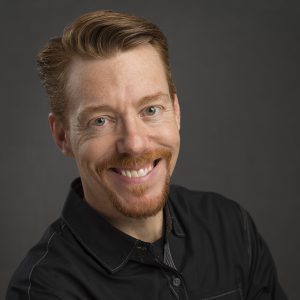 Bio: Wes Maggio is the Director of Business Development for the leading manufacturer of products for photographers that shoot tethered, Tether Tools. In addition to his work at Tether Tools, Wes is the principal photographer and owner of Weston Images, where he specializes in youth sports and sports portraiture.
Presentation: Whether you are a new photographer or a seasoned veteran, tethered photography can open up a new world of creative ideas, new workflows and a new style of photography for you.
In this session attendees will learn the benefits of tethered photography and what it takes to get started (it's actually quite simple!). In the process, attendees will pick up loads of tips and techniques for tethered success!
Topics covered:
Types of tethered photography
Making the connection: between camera, computer and tablets
Capturing images – Software options
---
[columns]
[column size="1/1″]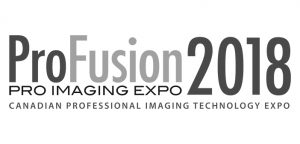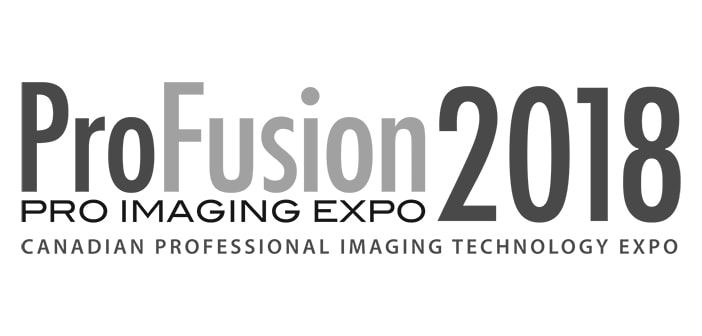 [button link="https://www.profusionexpo.com" size="medium" target="new" text_color="#ffffff" color="#95026d"]Click Here to Register for Free [/button][/column]
 [/column]
[/columns]
---
Jason Druss – Presented by Blackmagic Design
Topic: What's New in DaVinci Resolve 15
November 13 – 2:00 p.m.
November 14 – 12:00 p.m.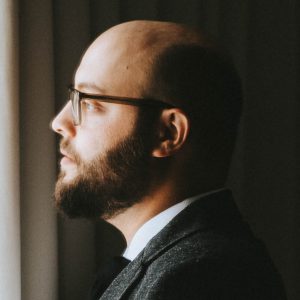 Bio: Jason Druss is a Product Specialist at Blackmagic Design, as well as a colorist + finishing artist. At BMD, Jason helps post production facilities, studios and networks stay up to date with the latest features and workflows available in Davinci Resolve, as well as other innovative Blackmagic Design products. Jason is a regular colorist at NFL Films, and has graded segments for The Daily Show With Trevor Noah, Hershey Park, Lincoln Financial Group, and the Philadelphia Flyers.
Presentation: DaVinci Resolve 15 is the world's first solution that combines professional offline and online editing, colour correction, audio post production and now visual effects all in one software tool. And this is your chance to learn everything you want to know from the DaVinci Resolve master himself, Jason Druss.
---
Joe Sliger – Presented by Wacom
Topic: The Pen in Photography
November 13 – 3:00 p.m.
November 14 – 3:00 p.m.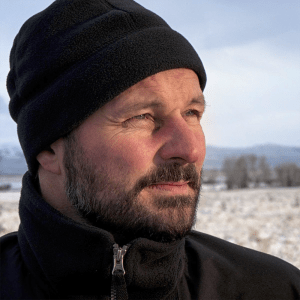 Bio: Joe Sliger been a trainer for Wacom for more than a decade. He may not know everything, but his love for helping people discover and learn has exposed him to his own preconceptions and assumptions.
Presentation: Explore the aspects of Adobe Photoshop and Lightroom that are only available to pen users. See first hand how these tools can help you appreciate and control the nuance and subtleties that take an image from what the camera captured to what your heart felt when you pressed the button. Learn how to selectively enhance your photography to evoke the emotions and convey the story your audience needs to feel.
---
Alan Winslow – Presented by X-Rite
Topic: How to Ensure Colour Consistency
November 13 – 4:00 p.m.
November 14 – 11:00 a.m.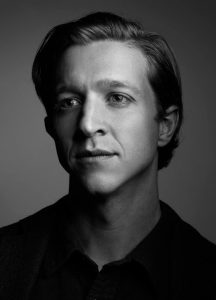 Bio: Alan Winslow is a photographer and educator based in Brooklyn, New York. Alan has spent his career alternating between editorial, commercial and long-term, grant-funded and public art projects. Inspired by data from leading researchers and scientists, he combines photography, writing, and multimedia to explore questions facing his generation.
In 2015, he was the recipient of the National Parks Artist In Residence in the Everglades National Park where his work remains in their permanent collection. He also teaches photography at International Center of Photography, The Maine Media Workshops, Brooklyn Central, The Palm Beach Photographic Centre and NYC Salt. He currently serves as the X-Rite Educational Specialist at MAC Group.
Presentation: How to Ensure Colour Consistency using X-Rite colour calibration tools
---
Production Stage Schedule
November 13th
12:00 p.m. – John Walrath: Colour Workflow for Print
1:00 p.m. – Wes Maggio: Tethering 101
2:00 p.m. – Jason Druss: What's new in Davinci Resolve 15
3:00 p.m. – Joe Sliger: The Pen in Photography
4:00 p.m. – Alan Winslow: How to Ensure Colour Consistency
5:00 p.m. – SMPTE: Annual General Meeting
November 14th
11:00 a.m. – Alan Winslow: How to Ensure Colour Consistency
12:00 p.m. – Jason Druss: What's new in Davinci Resolve 15
1:00 p.m. – Wes Maggio: Tethering 101
2:00 p.m. – John Walrath: Colour Workflow for Print
3:00 p.m. – Joe Sliger: The Pen in Photography