The main stage at ProFusion Expo is always where we like to showcase the industry's movers and shakers and the latest developments in gear.
Last year, Canon introduced us to YouTube superstar Peter McKinnon and Sony presented highlights from the Canada C3 expedition with the team that captured the absolutely stunning video and stills from around the three coasts of Canada.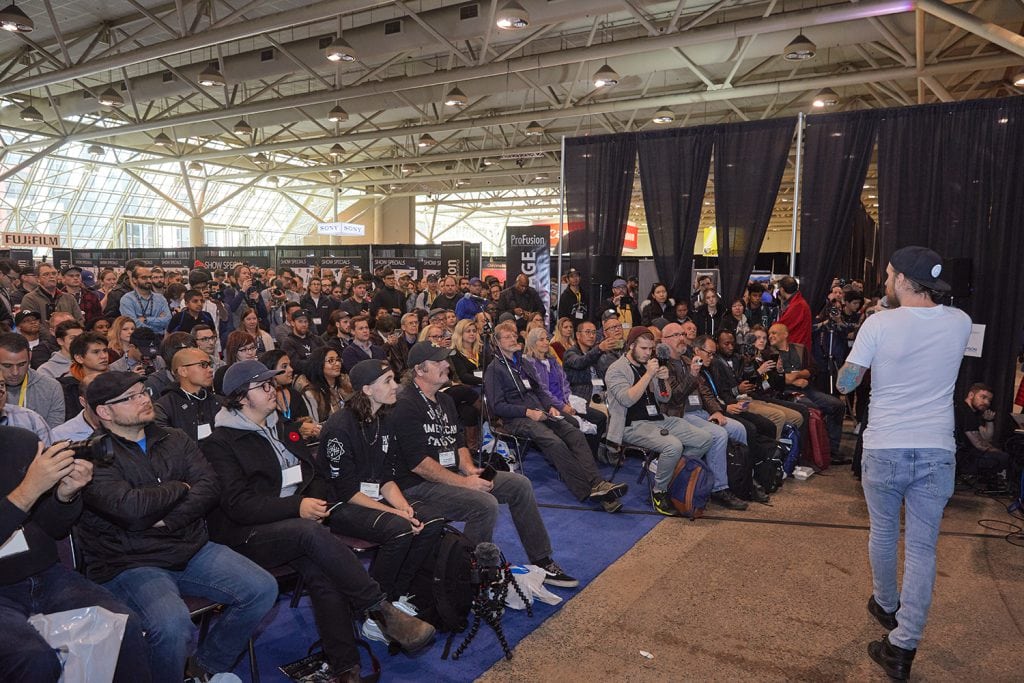 This year is shaping up to be even better with presenters from Canon, Fujifilm, Sony, MAG-Z and the official Canadian Launch of the exciting DJI Mavic 2 drone.
Official DJI Spark Canadian Launch
November 13 – 6:00 p.m. on the Main Stage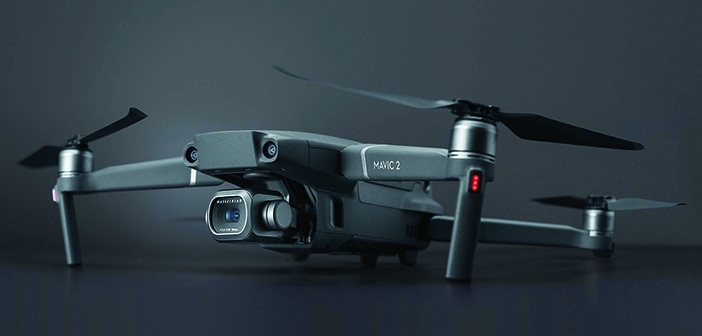 ProFusion Expo is excited to be the host for the official Canadian Launch of DJI's newest drones, the Mavic 2 Pro and Mavic 2 Zoom.
"DJI's dream has always been to make a drone that exists where engineering, technology, and the needs of the aerial photographer converge. A drone that embodies all of DJI's advanced, signature technologies, and is able to redefine what is possible for the world of aerial photography. In creating the Mavic 2, they have made this dream come true."
---
[columns]
[column size="1/1″]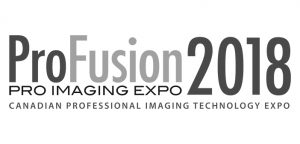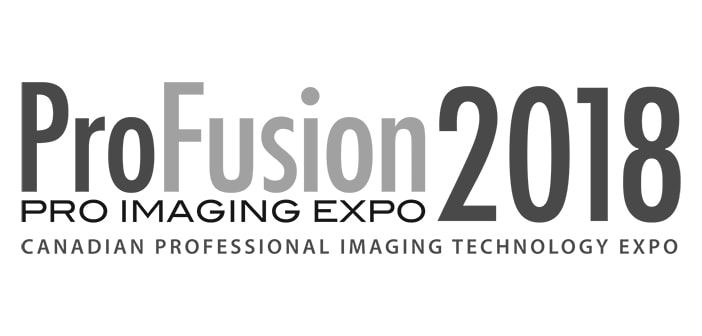 [button link="https://www.profusionexpo.com" size="medium" target="new" text_color="#ffffff" color="#95026d"]Click Here to Register for Free [/button][/column]
 [/column]
[/columns]
---
ProFusion Expo Main Stage Presenters:
Shooting Portraits with Canon & Creating Content That Gets Noticed on YouTube
November 13 – 3:00 p.m. – Main Stage
November 14 – 2:00 p.m. – Main Stage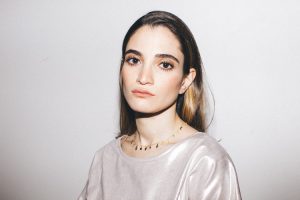 Bio: Detroit native Jessica Kobeissi, is a self taught photographer and YouTube content creator who took up photography as a hobby and quickly developed an obsession with it.
After graduating college Jessica created her YouTube channel and began posting editing tutorials to help other creatives.
Presentation: Jessica will share her experiences using Canon gear as well as how she uses her YouTube channel to shares her photography tips & tricks videos and ultimately become one of the platforms biggest rising stars.
---
Creating environmental portraits that live in both stills and motion
November 13 – 12:00 p.m. – Main Stage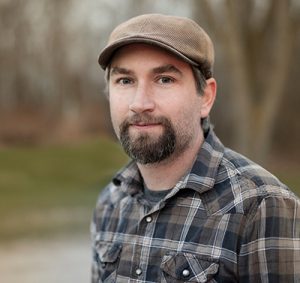 Bio: Each of Toronto-based environmental portrait photographer Jonathan Bielaski's images tell a unique story. Whether working with pro athletes, celebrities, craftsmen, or someone at the very top of their field, Jonathan has the ability to create visual content using backgrounds that reflect the story of his subject's journey by highlighting the complex relationship between the subject and the setting.
Presentation: Jonathan Bielaski will discuss his process for creating engaging environmental portraits in both the still and motion realms for his editorial and commercial clients all over the world. Working with Fujifilm X Series cameras and small crews, Jonathan has mastered the ability to work fast and efficient and will share his insights into this complex logistical dance.
---
Creative portraits in small spaces and Making an Editorial-Style Group
November 14 – 1:00 p.m. – Main Stage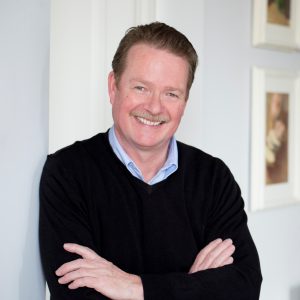 Bio: David has a history of over 35 years in state, national and international judging, in Australia, New Zealand, the UK, Canada and the USA. He panel-chairs the 'Premier Category' for first time entrants at WPPI to great acclaim from participants due to its total emphasis on education and helpful, positive feedback. He has lectured to professionals in Asia, New Zealand, Australia, UK, Ireland, Canada and the USA.
Presentation: The greatest challenge to us is to remain creative. We don't always have the room, the props, or the budget necessary to bring these ideas to life. We are also challenged by the flatness of the backgrounds we shoot against. David will demonstrate a few techniques to change that whilst keeping in mind versatility and variety.
Learn simple, effective prompts to bring control to a sometimes chaotic event. Become familiar with the process of quickly ascertaining who will be placed where and why. Subjects covered include: how to use simple placements of chairs to aid the process, how to light the group, and aiming for 'elegant yet relaxed'.
David will demonstrate using a number of volunteers from the audience how to quickly assemble a group with style.
---
Students on Ice 2018: Documenting a Transformational Arctic journey
November 13 – 1:00 p.m. – Main Stage
November 14 – 11:00 a.m. – Main Stage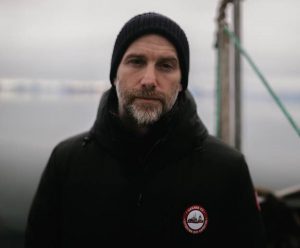 Bio: Garry is a documentary filmmaker based in Toronto, Canada. He has worked in over 50 countries, chasing the stories and imagery that inspire others to get out and experience the world first-hand. His past exploits include documenting an absurd car rally across the Sahara Desert in a used $500 vehicle, working as a content producer on Mount Everest, and leading the media team aboard the Canada C3 expedition as they produced real-time content while circumnavigating Canada's entire coastline via the famed Northwest Passage.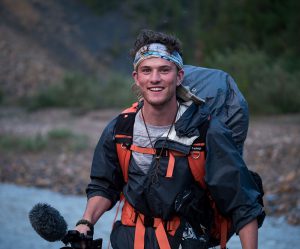 Bio: Nicholas is an emerging creative based in Ottawa Canada. With an innately curious spirit and passion for solving problems, Nicholas has built a colourful documentary film portfolio spanning outdoor adventure, truth and reconciliation, education and conservation. A firm believer that the most important stories of our time are those that reconcile our natural and cultural worlds, Nicholas's work has taken him around the world, notably Inuit Nunangat, the Northwest Territories, Greenland and British Columbia.
Presentation: Last summer, the award-winning organization, Students on Ice, sailed along western Greenland to the Canadian High Arctic with more than 100 students from around the world. It was an inspiring and immersive learning journey that connected youth to the Arctic and to the challenges we face as a global society. Our media team leveraged state-of the-art Sony and Vistek gear to capture the journey as it unfolded and showcase the incredible beauty of the Arctic, its people, and the indelible impact the journey had on the expedition team. This presentation will speak to the experience capturing each action-packed day through considerable ice and varying weather conditions, and illustrate the remarkable footage captured throughout the journey.
---
Size Matters
November 13 – 4:00 p.m. – Main Stage
November 14 – 3:00 p.m. – Main Stage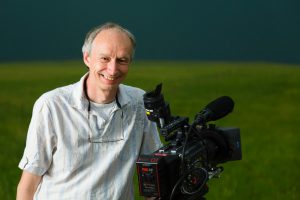 Bio: Alister Chapman is a freelance DoP/producer/editor/stereographer that has worked in broadcast television since 1984. Alister also teaches video camera technology, shooting techniques and production methods in addition to managing an extensive stock footage library of nature's extreme weather conditions some of which has been featured in Hollywood blockbusters and TV series.
Presentation: In recent years there has been a move from traditional sized 1/2" and 2/3" sensor to larger super 35mm sensors for many types of video production, not just digital cinema. But is this always the best way to go? Large sensors are certainly fashionable and great if your main goal is to get that blockbuster movie look, but are they right for you and the types of productions you produce?
The presentation will also touch on:
The history of video camera sensor sizes.
Where do the different sizes come from.
Why the shift towards larger sensors?
The strengths of a larger sensor.
Why are zoom lens options so limited with larger sensors.
The strengths of a smaller sensor.
New sensor technologies that are narrowing the performance gap.
Thinking about how you shoot. If you shoot at f5.6 is there any point to a large sensor camera?
What can a small sensor camera do that a large sensor can't?
---
Ryan Wang – Presented by MAG-Z
Motion Control using ATOM
November 13 – 4:00 p.m. – Main Stage
November 14 – 3:00 p.m. – Main Stage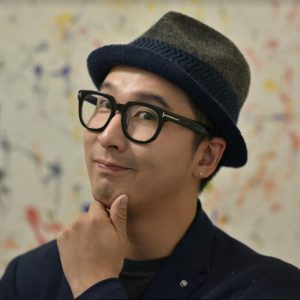 Bio: Ryan Wang graduated Ryerson University with a BFA. As an established Director of Photography, he has worked on many major and indie budget productions in the Asian Film Market for such notable luminaries as Jackie Chan, Chris Woo and Archie Kao. Seeing that motion control can often be complicated, time consuming and expensive, Ryan conceived and launched MAG-Z with all productions in mind. He and his partner in China designed the ground-breaking ATOM to make motion control more enjoyable and affordable for all DP's, Directors and brands.
Presentation: Join Mag-Z's Ryan Wang on the ProFusion Expo Main Stage as he showcases the ATOM Motion Control Arm, through an intimate live operational demonstration and power point stage presentation.
---
Yifei Zhao – Presented by AlteX
Canadian Drone Safety Regulations & Training
November 13 – 5:30 p.m. – Main Stage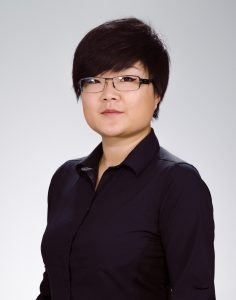 Bio: Operations Director at AlteX UAV Technologies (Formerly NTFG), UAV Program Lead at Humber College Media and IT Studies Member of Unmanned Systems Canada Member of IATSE Local 667 – UAV Department
Presentation: Presenter YiFei Zhao will discuss the various aspects for safe & legal operations for your UAV/drone including: current Transport Canada rules & regulations, the path to becoming a professional/commercial operator, how to safely travel with your UAV/drone and more!
---
[columns]
[column size="1/1″]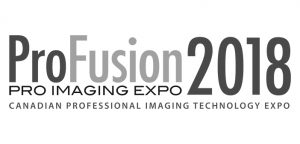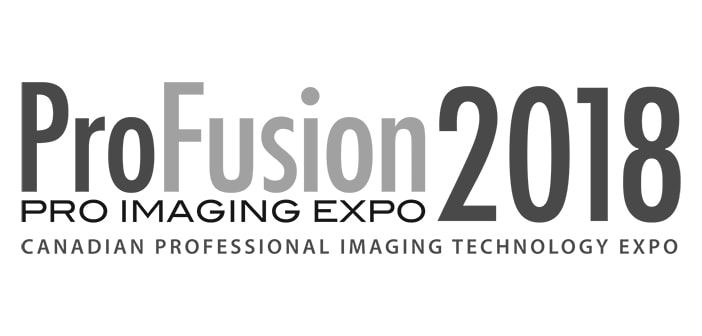 [button link="https://www.profusionexpo.com" size="medium" target="new" text_color="#ffffff" color="#95026d"]Click Here to Register for Free [/button][/column]
 [/column]
[/columns]
---