This year at ProFusion Expo, you'll be able to enter a Virtual World full of limitless potential!
There are many exciting developments in the world of imaging, none more so than Virtual Reality. Many experts believe it's the next 'big thing' in the entertainment industry. And that's why you don't want to miss this insightful presentation by VRTO and SIRT, who have managed to bring together an impressive roster of VR specialists.
---
Get your free ProFusion Expo tickets today!
---
The ProFusion 2016 VR Experience
Virtual Reality Toronto – VRTO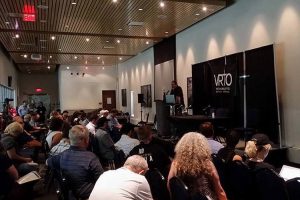 VRTO is an event producer and productivity-oriented think tank, meet-up and discovery group for innovators, developers, inventors, storytellers, content producers, entrepreneurs, hackers, modders, programmers, pioneers, ontologists and adventurers in virtual, augmented and blended reality technologies, content and their development.
Special thanks must go out to VR Toronto for coordinating the various companies to exhibit examples of VR productions and technology at ProFusion Expo.
---
Screen Industries Research & Training – SIRT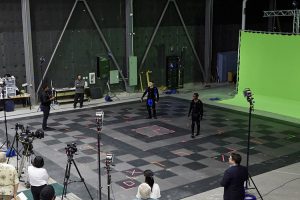 Presented By: SIRT
DURATION: Sessions throughout the day
These sessions, spaced out throughout the day, will demonstrate how the use of VR and AR (Augmented Reality) can impact, enhance and advance a viewer's sense of immersion, presence and empathy. You will also see how this technology can be deployed, including content creation for film, television, gaming, and interactive media industries.
ABOUT SIRT
SIRT was established as one of Sheridan College's Research Centres in 2009 at Pinewood Toronto Studios, Canada's largest sound stage complex, in order to support and help initiate advancements in production and post-production workflows for the film, television and gaming sectors. With partnerships and support from Ontario's guilds and unions, as well as leading companies and industry associations such as FilmOntario, SIRT is Canada's leading innovation and technology support centre for the screen industries.
---
360VR video Post-Production tips & tricks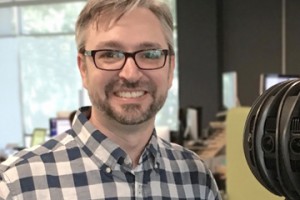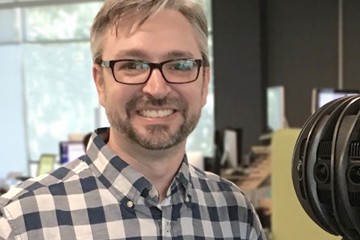 Presented By: TIM DASHWOOD
DURATION: 1-hour sessions in the VR Centre
You've finished your stitching, but now you need to actually edit your 360-video and add other elements from CGI or greenscreen, layer visual effects, remove unwanted artefacts (like tripods), stabilize, colour correct/sharpen, reduce noise, and finally output with the proper metadata for upload to YouTube.
In this In these sessions, Tim Dashwood will use some real-world examples from recent projects to demonstrate some of his personal tips & tricks for giving your 360-video (2D or stereo3D) some extra finesse in After Effects, Premiere Pro, or Final Cut Pro.
---