Basically an FS7 on steroids, the just announced Sony FX9 takes everything that was great about that camera, adds a dash of Sony Venice and a pinch of the Sony A9 to create a "run-and-gun" style camcorder the likes of which we've never seen from Sony before.
Sony PXW-FX9
With the new FX9, we are striking an attractive balance between agility and creative performance. We've combined the cinematic appeal of full-frame with advanced professional filmmaking capabilities in a package that's extremely portable and backed by the extraordinary versatility of Sony E-mount." – Neal Manowitz Deputy President for Imaging Products and Solutions Americas at Sony Electronics
The Sony PXW-FX9 is a full-frame, 6K sensor camera that offers Fast Hybrid AF, Dual Base ISO, S-Cinetone colour science and a variable electronic neutral density filter controllable from a hard dial on the side of the camera.
Sensor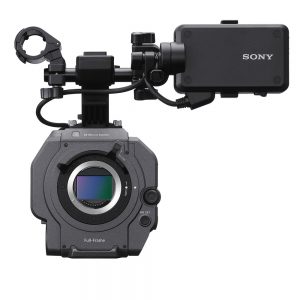 The full-frame, back-illuminated oversampled 6K Exmor R image sensor doesn't really offer viewable 6K footage as the name would suggest, but rather down-samples its 6K resolution to record in 4K* DCI (4096 x 2160), UHD (3840 x 2160), and HD (1920 x 1080) at 16:9 internally (4:2:2 10bit) and 10-bit S35 4K at 120fps to an external recorder.
(*DCI 4K (4096 x 2160 at 17:9 recording) will be available with future firmware release)
According to Sony, the Exmor R sensor is also capable of up to 15+ stops of dynamic range and features a dual base ISO of 800 and 4000.
It also offers S-Log 3 and S-Gamut 3 Cine along with a new colour science Sony has called S-Cinetone which they say offers a more accurate colour gamut and skin tones, providing a better cinematic look.
---
See the Sony FX9 at ProFusion Expo, November 13 – 14 in Toronto.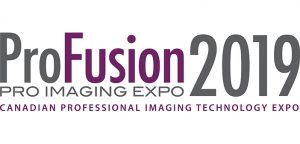 ---
Shot on the Sony FX9 – "Maybe it was me" by Sody
The first reel shot on brand new Sony FX9. Music clip of Sony Music artist Sody "Maybe it was me". Director: Charlie Sarsfield & Director of Photography: Olan Collardy.
---
Fast Hybrid AF & Face Detection
Another significant update is the new Fast Hybrid & Face Detection a feature that was previously only found on Sony's Alpha series mirrorless cameras.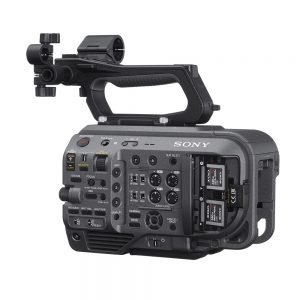 It features customizable AF transition speeds and sensitivity settings and also uses a 561-point phase-detection AF sensor covering approximately 94% in width and 96% in height of the imaging area to achieve fast and accurate subject tracking with contrast AF.
There are seven-level AF transition speeds that can produce fast-switching between subjects,  right down to slow, which reduces the speed for a more measured shooting style.
Also, there are five-level AF subject shift sensitivity ranges from subject lock, ignoring other moving subjects to responsive, which switches focus from one subject to another.
Variable Electronic ND Filter
The variable Electronic ND filter is controlled by a dial on the side of the camera offering a clear filter and 3 user-defined presents and is adjustable to provide anywhere from 2 to 7 stops of ND.
---
Learn more about Sony's newest PXW-FX9 XDCam camcorder including full technical specs, release date, Canadian pricing and pre-ordering options at Vistek Canada.
---
External RAW Recording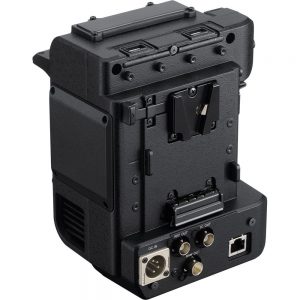 If you're looking for internal RAW recording, unfortunately, you're out of luck. The FX9 will only be capable of external RAW recording via an optional module (the previous XDCA-FS7 extension Unit is not compatible with the FX9).
The new module (sold separately), called the XDCA-FX9, will allow you (in a future update) to output 16bit RAW to a compatible external recorder.
It eventually (again, future firmware update) also allow you to output record 10-bit S35 4K at 120fps.
Timecode and Genlock
The FX9 has both timecode and genlock options built in to the camera unlike the FS7 which required a separate module to do so.
Finally…
If you're a fan of the previous FS7, you need not worry, Sony is adamant that the FX9 is not a replacement, for the workhorse FS7, but is instead, only the newest option in Sony's line up of Pro Level camcorders.
FX9 Key Features
6K full frame sensor
Dual Base ISO 800/4000
AF with face detection and Eye-AF
4K 4:2:2 10bit internal recording
UHD up to 60 fps, HD up to 180 fps
Four channels of audio
External 16-bit RAW recording with add-on unit
10-bit S35 4K at 120fps to an external recorder