You've seen them on their Tornado Hunters TV show on CMT (if you haven't, you should!), and now thanks to Sony Canada, you'll be able to see Flash the Tornado Truck, Tornado Hunter Greg and Tornado Hunters Producer/Director Paul Kilback either on the main stage or in the Sony Experience Booth.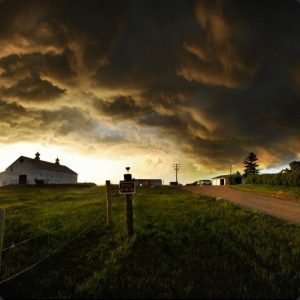 [dropcap style="square"]W[/dropcap]hen a major storm's approaching, most people hop in their vehicles and drive to safety.
But not Greg Johnson and the team of Tornado Hunters!
In fact, Greg, Chris and Ricky can be found speeding in the opposite direction, back towards the storm.
Sounds crazy? Perhaps, but for the Tornado Hunters, riding the edge of the storm is is just another day at the office.
---
This year at ProFusion, you'll be able to listen to their fascinating stories and see their incredible shots.




It's virtually guaranteed that you'll be blown away with their presentation.
---
Here's a taste of what they do:
---
Meet the Team:
Flash the Tornado Truck:
Greg Johnson: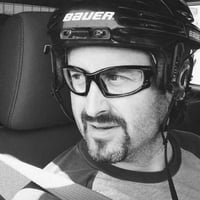 Greg Johnson, one of North America's top professional storm-chasers and severe weather experts, is also an accomplished photographer, speaker and workshop leader. Having graduated from Canada's renowned Acadia University, and after founding and building a leading successful communications, marketing and advertising firm from the ground up, Greg decided it was time to devote himself full-time to pursuing his passion for capturing nature's most beautiful and deadly displays of severe weather. With over ten years' experience, Johnson enjoys chasing classic prairie thunder and lightning storms, tornadoes, hurricanes, blizzards, and plans to continue traveling the world year-round to satisfy his appetite for capturing extreme weather.
Chris Chittick: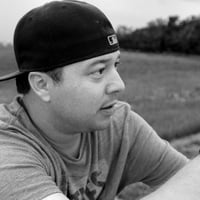 As the Tornado Hunter videographer Chris Chittick does not have a typical job. Some say he is crazy, some say he's an extremist, and yet others say he's performing real science. Chris Chittick is by definition a storm chaser. Tornadoes, blizzards, hurricanes, water spouts; any phenomenon Mother Nature has the fortitude to create, he makes it his mission to conquer it. His weapon of choice is his camera – Chris Chittick has encountered more than 400 natural weather occurrences on two continents in his decade long career and shows no signs of slowing down.
Ricky Forbes: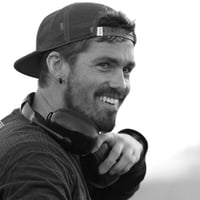 Ricky Forbes is the driver for one of North America's top professional storm chasing teams and also an accomplished web designer, freestyle snowboard coach, dirt biker, snowmobiler, and overall an adventure seeking adrenaline junkie. With his roots in Saskatchewan Ricky grew up snowboarding, dirt biking, and playing hockey. After high school he went on to graduate from the University of Saskatchewan completing his Bachelors of Commerce degree with a major in Finance. Following University Ricky tried the suit and tie gig for a couple years and decided it wasn't for him. His life is now dedicated to pushing the limits, pursuing adventures and living life to the fullest.
Paul Kilback:
Paul Kilback is an award-winning Producer/Director/Editor with over 20 years' experience filming and editing documentaries — shot in almost every corner of the globe.
More recently, he co-created, produced and directed the hit series Wild Things with Dominic Monaghan that took Paul to some of the most remote places on the planet: a six-month-long adventure spanning three continents and more than one encounter with snakes! Wild Things has been nominated for an Emmy, a CSA, and a Critic's Choice Award.
Paul has always had a love for the world's wildest places; he's an avid climber and outdoor adventurer whose love for travel is only matched by his passion for history.
---