Your Photography Style… What kind of subjects do you shoot most often?
Now that you understand the main components that make up a great digital camera, determining your photographic style will also help you narrow down which features you need.
Sports Fan
Whether you follow the Maple Leafs or your child's baseball team, shooting fast moving players can cause a lot of blur if you don't have the right camera. To capture the play in just the right moment, consider the camera's shutter speed, zoom capabilities, continuous drive, and sports mode. The faster the shutter speed, the easier it is to stop motion in its tracks.
Chances are you'll be in an arena or a large field where the players are a long distance away.  Find a camera with a long zoom so you can capture these moments as if they were right in front of you.
Because your subjects are always moving, it can be hard to predict what will happen next.  A fast continuous drive will allow you to shoot multiple images in succession so you can capture a moment within a few frames- giving you more chances of capturing the winning goal!
Many digital cameras have a built-in sports mode The camera chooses the fastest shutter speed possible. It may also include multiple frame functions where you push the shutter button once while it fires off multiple images in succession.
Kids and Pets
Just like the sports player, kids and pets move around rapidly and may cause blurry image in your photographs. In addition to a fast shutter speed and a fast continuous drive, consider the types of storage you will need for your camera. If you are purchasing a slim digital camera, these can easily be slipped in and out of pockets to capture impromptu moments. With large digital cameras, consider purchasing a camera bag that allows you to access the camera quickly and efficiently. Children and pets love to play in parks, water, and anywhere that's messy! Take a look at digital cameras that are waterproof or splash proof so you can capture spectacular images without having to worry about damaging your camera. There are also waterproof cases that give you full access to all your camera functions.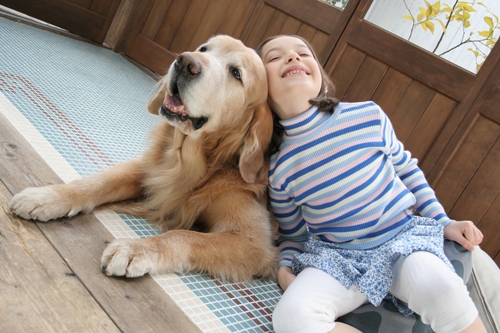 Indoor
The most challenging part of shooting indoors is to deal with the lighting situations.  The flash on your camera can greatly help the lighting situations indoors but not used carefully, it could create harsh shadows.  A high ISO camera will enable you to shoot indoors in low lighting situations without a flash. Perfect for galleries and museums or capturing candle light, the high ISO will produce sharper and brighter images indoors.
If you are shooting friends and family indoors, consider looking for a camera with a portrait mode.  Often consumer digital cameras come equipped with Face Detection technology that automatically searches for faces and focuses them for the perfect portrait!
Close Ups or Macro
Do you spend lots of time in your garden or like to take photographs of high detail close up subjects?  For those that enjoy photographing close ups of flowers, insects, animals, and other subjects, choosing a digital camera with a macro setting is ideal.  The macro setting will allow your camera to focus when it is only a few inches away from the object.