DSLR Features … what kind of technology is built into DSLRs?
Image Stabilization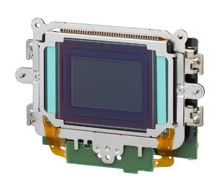 The technology of image stabilization is constantly being refined and is being incorporated not only in lenses but in newer DSLR camera bodies as well. If the body has built-in image stabilization or vibration reduction, it usually allows for a couple of extra stops of leeway, so handheld photography is steadier. This allows a slower shutter speed, but you can still produce a sharp image (with less required light!). "In-body" stabilization typically involves the sensor shifting to compensate for movement.
Not every manufacturer supplies camera bodies with internal image stabilization, but those that do utilize this feature with every lens you mount on the camera. Other manufacturers may incorporate this technology in their series of lenses, which may incur more cost than lenses with no image stabilization.
Sensor Dust Reduction

A digital photographer's worst nightmare is dust on the camera's sensor. Usually dust entering the camera occurs during a lens change. In our Lens Buying Guide, there are tips on how to change your lens while avoiding dust entering the body. Although not all cameras are equipped with anti-dust mechanisms, those that do can help shake off the dust currently on the sensor, saving you the trouble and risk of cleaning it by hand. These ultrasonic vibrations are usually triggered when you power off the camera.
If your camera does not have an internal dust reduction system, you can bring your camera to a reputable photography service shop to have it cleaned, or purchase a sensor cleaning kit and do it yourself. Although there is greater risk than bringing it to a professional, the cleaning kit route is less expensive.
Autofocus Points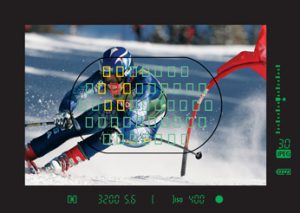 These days many point and shoot cameras have multiple focus points for the autofocus function of the camera. Up to 9 points are incorporated into compact digital cameras, but there are limitations. Typically a point and shoot camera cannot select a particular point to be the focus. The options are usually set, allowing you to choose all the points, or a collection of points to be the reference for your focus.
DSLRs have completely customizable autofocus points. You can select a single point for your camera to focus on, or any of the pre-grouped points in your autofocus options. This allows greater creativity and control over your shots if you prefer to use the autofocus mode instead of the manual mode.
Body Construction
DSLRs are much larger than point and shoot cameras due to their sensor size and the lenses they must accommodate. When it comes to handheld photography, they are heavier and have a more solid feel. Each camera is ergonomically designed to fit your hands, with various buttons and wheel controls placed strategically at your fingertips.
You may notice that DSLRs are designed predominately for comfort and ease of operation instead of dazzling cosmetic aesthetics. Although point and shoots may feature various colours with sleek designs and stylish attributes, professional DSLRs are noted for s their ability to produce quality images over the physical appearance of the product itself.
The higher end camera bodies are manufactured with sealed seams along with rugged and durable materials to protect the body from physical damage. This is especially useful for journalistic and sports photography where moisture and dirt can become a problem. Outdoor photography can also benefit from these protected bodies, and coupled with lenses designed with the same elements, your camera system can withstand unexpected weather of all types.