Focal Point is back after a bit of a hiatus, with a mission to bring a weekly smattering of some of the coolest things we've seen around the web.
So without any further ado…
Photo Fabulousness ——
Joy by Lynn Armstrong from the Vistek Photo and Video Pool
Would you like your photo featured on the blog?   Join our Flickr group – we choose one image each week to headline our Focal Point Series.
 Online Awesomeness ——
I love following fine art photographers on Instagram, more and more artists who viewed Instagram with a critically raised brow are beginning to join the social network.  Magnum photographer Alec Soth (one of my favourite photographers), notable for large scale American Projects Niagara, Sleeping by the Mississippi, and The Last Days of W is one of the most recent (and interesting) converts.
In a post on his Little Brown Mushroom blog, he recounts visiting a special exhibit of the Mexican conceptual artist and sculptor Abraham Cruzvillegas at the Walker Art Center with his daughter. "After reading Cruzvillegas's warm book and exhibition, I felt renewed," Soth writes. "I walked outside and gazed upon the dead patches on our lawn (that none of our neighbors have) and my children's scattered toys (that every other parent picks up), and for once wasn't annoyed… I decided to set aside my long held hostility toward Instagram and gave it a try."
So far, Soth's foray in to Instagram (posting under the name @littlebrownmushroom) has been entertaining, as it provides personal insight into his own creative process.  Alec works within the constraints of the medium (he shoots only with a phone) but manages to create personal work that steps outside the typical fare. His stream is often punctuated with thematic ideas which are written on white paper in brown, thick-tipped marker followed by, often playful, manifestations of those ideas.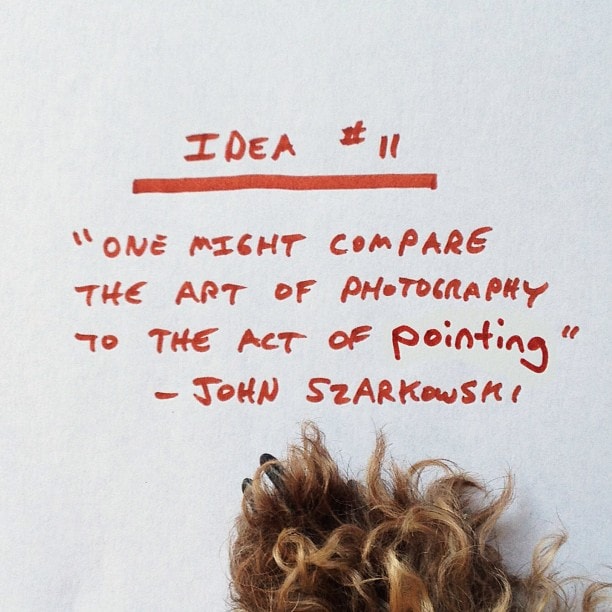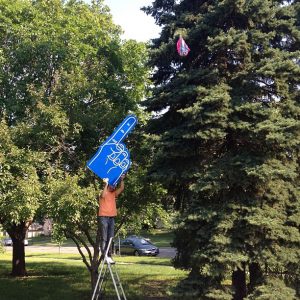 One might compare the art of photography to the act of pointing. It must be true that some of us point to more interesting facts, events, circumstances, and configurations than others. […] The talented practitioner of the new discipline would perform with a special grace, sense of timing, narrative sweep, and wit, thus endowing the act not merely with intelligence, but with that quality of formal rigor that identifies a work of art, so that we would be uncertain, when remembering the adventure of the tour, how much our pleasure and sense of enlargement had come from the things pointed to and how much from a pattern created by the pointer. – John Szarkowski
Video Virtuosity
This video is a compilation of 4K and 10K timelapse footage using a combinations of stills and video shot with Canon 5DIII, Canon 5DII, and PhaseOne IQ180 cameras.  The results are astounding and show the true beauty of Brazil's second largest city, Rio De Janeiro.  This video is best viewed in fullscreen HD with the scaling off.
RIO from SCIENTIFANTASTIC on Vimeo.