When it comes to transporting our precious camera equipment, and storing it when not in use, it really pays to have a proper camera bag to carry everything and keep it all organized and well protected. Speaking from experience, any old piece of baggage just doesn't cut it. With the advent of summer and an end to lockdown clearly on the horizon – and everyone raring to get out there and start shooting again – we'll walk you through some of the features to consider when shopping for a new camera bag.
They come in a diverse range of shapes and sizes, makes and models, from slim, lightweight lens filter carriers to heavy-duty backpacks and sturdy protective cases. For the purpose of this article, we'll focus on the middle ground – bags designed to hold one or two cameras along with several lenses and some accessories.
Gauging size requirements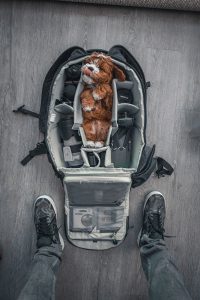 It's a no-brainer that the size of your equipment and the amount of accessories you'll be carrying will dictate the size of the camera bag you need. Clear a tabletop or any flat surface and set everything out, so you can eyeball it and give yourself a better idea of the amount of space and number of pockets your bag should contain. If you use a compact point-and-shoot with a fixed lens, your needs will obviously differ from someone who carries a DSLR (or two) and an arsenal of lenses. Capacity is often measured in cubic inches converted to litres, ranging from 3L sling bags to 40L backpacks. If you can picture that volume of liquid filling your bag's interior, you'll get a better idea of how much equipment it can hold, although this is no reflection on how much weight it can handle.
Style considerations
There are five basic styles in this category – sling bags, holster bags, shoulder bags, messenger bags and backpacks – which not only take size into account but also comfort level and personal taste. Manufacturer's product descriptions typically spell out exactly how much gear each model can handle – a large DSLR and two lenses, say, or a slim mirrorless with up to four – so do some legwork online before you even set foot outside. Comfort and taste are, of course, up to you: would you feel more comfortable roaming the streets, countryside or wilderness with a sack at your side, over the shoulder or on your back? And do you care whether your camera bag makes you look cool, studious or professional? If so, you won't have trouble finding a bag that matches your personal style. There's lots to choose from.
Expensive gear requires extra protection – cases designed to resist the knocks of travel and production, and can tough it out in any environment. There's a different bag for virtually every type of image maker, everything from a messenger style bag and backpack bag to rolling suitcases and virtually indestructible hard cases.
If the bag fits
Camera bags come in different sizes because we humans do, too. A snugly fitting bag not only ensures added comfort but also prevents equipment from getting knocked needlessly around inside. This is most crucial with backpacks. Make sure that the straps are sufficiently broad enough, so that they don't dig into your flesh (remember: you might be lugging considerable weight for extended periods of time) and that the height of the pack matches the length of your torso. Load-lifter straps keep the top of the pack close to your body and should form a 45-degree angle between the shoulder straps and the pack. If you're trying one on in a store, ask if you can put something heavy inside to feel the weight on essential pressure points, especially your hips and shoulders. You'll see how well the backpack distributes weight and if it's the right fit for your frame.
---
---
Material concerns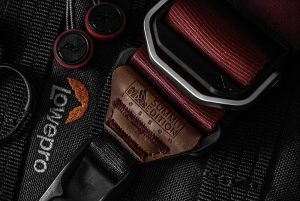 At the end of the day, what your bag is made of and how it's constructed are really what matters most. Some brands go to great lengths with – and stake their reputation on – the quality of the materials they use. The exterior should be weatherproof and the interior sufficiently padded to absorb the occasional blow. A flexible interior organizing system is another bonus, ideally one with Velcro attachments that let you customize the space to suit your exact needs. Pay special attention to details such as zippers, buckles, clasps and the hardware that keeps a strap attached. These too should be made of first-rate materials, because when they fail, vulnerable equipment is put at risk. Finally, inspect the overall design to ensure that it does what you want it to do: does it give you quick and easy access when you need it or will you be struggling with dangling straps, useless hidden flaps and poorly placed pockets? A good camera bag is an excellent investment that can last a lifetime, so do your homework, choose wisely and find the one that's right for you.
---
Cover Image Credit: Andrew Neel on Unsplash
Dog in Camera Bag Image Credit: Roberto Nickson on Unsplash
Lowepro Bag Belt Image Credit: Garrett Morrow from Pexels