Induro's two new Baby Grand Tripods are beautiful. Constructed of lightweight carbon fibre tubes, they feature a flat modular head-mounting platform made of a lightweight magnesium alloy which will accept gimbal, ball three-way or geared photo heads, as well as accessories such as a levelling base or video bowl.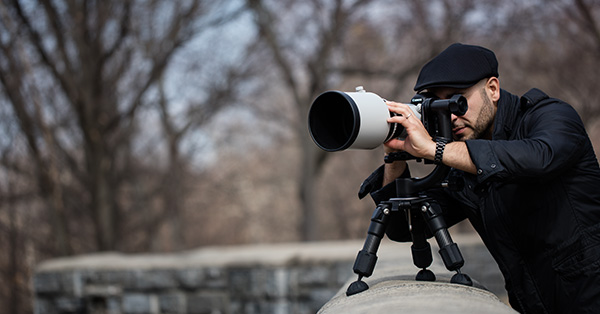 Perfect for ultra low angle shots
Available in both a 75mm (series 3) and 100mm (series 4) platform, the Baby Grands are designed to be used with all lenses including ultra long zooms, and will also accept large format and video cameras.
Both sizes can be converted into video bowls using the MVB23S (75mm) or MVB45S (100mm) accessories.
"Offering the ultimate in strength and rigidity, they are ideal for macro photography and unique low angle perspectives whether you are in the studio or in the field."
Features & Benefits
Stealth Carbon Fiber Tubes and magnesium castings – Super strong materials with amazing weight to strength ratio provide superior strength and portability.
Shoot Low – Easily remove the weight hook and spread out the legs for low to the ground shots.
Safety lock – The flat modular head mounting plate is held securely with a ratchet style lock combines with a spring-loaded safety catch.
Travel-Friendly – Includes a custom carrying case and is small enough to fit in any carry-on size luggage.
Small Footprint – The small footprint allows it to be used in tight spaces and on smaller surface areas.
Mounting Options – The feet have pre-drilled holes for securing it to the ground or boards.
Multiple independent leg positions – Each leg can be independently positioned at one of the three locks located on the outside of the shoulder. This allows you to easily set up for use on uneven terrain.
Telescoping legs – Each leg features oversized rubber twist locks and is telescoping for adjusting the height.