The recently announced ATEM Mini Pro from Blackmagic Design includes all the features found in original ATEM Mini, and adds the ability to record directly to USB flash disks in H.264 and direct streaming via the Ethernet to YouTube Live and other streaming services. There's also a multiview feature that can manage 4 cameras, media, preview and program plus status of recording, streaming and audio.

New Features
Live Stream via Ethernet – Built-in hardware streaming engine via ethernet connection allowing you to live stream to Facebook, YouTube and Twitch with better quality, no frame dropping and simpler settings.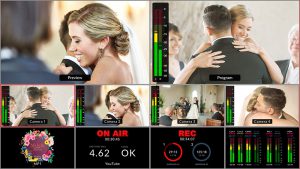 Record Direct to USB Flash Disks – Adds support for direct recording of live streaming data to USB flash disks in H.264 video with AAC audio so that you can upload to any online video site. It also supports recording to multiple disks when using a USB hub or Blackmagic MultiDock by switching to the next available disk as they fill up for non stop recording.
Monitor Sources and Status with Multiview – Connect and monitor up to 4 video sources on a single screen with tally indicators and custom labels and audio meters. It also shows the status for recording, streaming and built-in Fairlight audio mixer.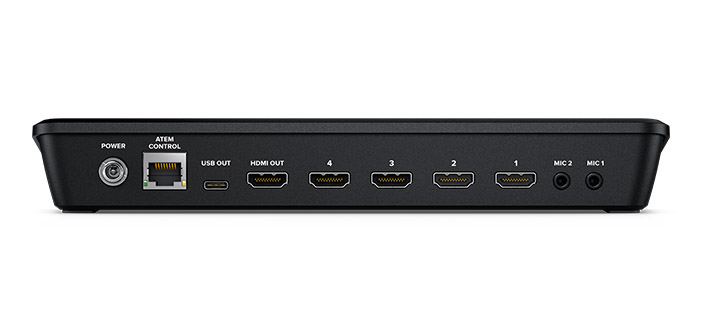 Watch the Blackmagic Live Production and Camera Update announcement in the video below for more information on the ATEM Mini Pro as well as Pocket Cinema Cameras and HyperDeck Studio Mini updates.
---
Blackmagic Design Live Production and Camera Update – April 3, 2020
Video Description – Watch the ATEM Mini Pro introduction and updates to ATEM Mini, Blackmagic Pocket Cinema Cameras and HyperDeck Studio Mini!
---
ATEM Mini switchers make it easy to create professional multi camera productions for live streaming to YouTube and innovative business presentations using Skype or Zoom! Simply connect ATEM Mini Pro and you can switch live between 4 high quality video camera inputs for dramatically better quality images while recording the content to USB disks.
---
American Youtuber PhotoJoseph also shares his thoughts on the new ATEM Mini Pro in the video below
---