---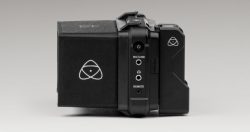 Atomos has announced the Ninja V Pro Kit which bundles everything you need to capture and monitor RAW footage via HDMI and SDI in one convenient package.
Prior to this, the Ninja V could only natively capture RAW footage via HDMI, if you wanted to capture it over SDI, you needed to purchase the AtomX SDI module separately.
---
---
The Pro Kit will allow users to capture ProRes RAW over HDMI or SDI (up to 6K) with simultaneous output of up to 2x 12G SDI and 1x HDMI 2.0 10bit up to 4K p60.
It also easily expands the range of cameras that the Ninja V can be used with including:
Panasonic

Panasonic's Varicam LT – RAW out-put up to 4k p60 and high frame rate up to 2k p240
EVA-1 – RAW out-put up to 5.7k p30 and high frame rate up to 2k p240

Canon

C500 mk i / C300 mk ii – Both offering RAW up to 4k DCI and 4k UHD at up to p30

Sony
---
Behind the Scenes for Fake Snake's music video shot on Sony's FX6 & Ninja V Pro Kit in ProRes RAW
---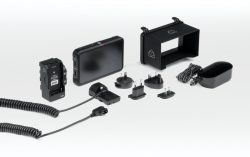 Atomos Ninja V Pro Kit – What You Get
Atomos Ninja V monitor/recorder (Pre-Activated RAW over SDI)
AtomX SDI module
5″ Sunhood
Battery eliminator (dummy battery)
Coiled D-Tap cable
DC power supply with international plugs
---
The Ninja V Pro Kit has been designed to bridge the gap between compact cinema and mirrorless cameras that can output RAW via HDMI or SDI. Pro Kit also pushes these cameras' limits, recording up to 12-bit RAW externally on the Ninja's onboard SSD. Additionally, Pro Kit provides the ability to cross covert signals providing a versatile solution for monitoring, play out and review.
Record up to 4Kp60 10-bit HDR video direct from your camera's sensor, over HDMI 2.0. Store edit-ready ProRes or DNxHR on affordable SSD drives and bypass your cameras internal compression and record time limits. A tiny 1TB AtomX SSDmini will give you 2.5 hrs of 4K recording.