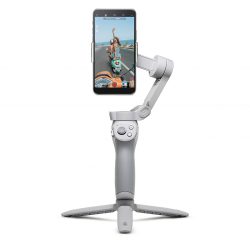 The new DJI OM4 boasts upgraded features including, a new magnetic "quick-snap" mounting system, improved motors and the latest stabilization technology.
Compact Folding Design
Like the Osmo Mobile 3, the OM4 features a compact folding design making it easy to carry in a pocket or small bag.
"Quick-Snap" Magnetic Mount System
The new "quick-snap" system uses a magnet mounted on a smartphone to securely attach the phone to the gimbal arm.
There are two ways to mount the magnet on the phone.
First is the magnetic ring option that uses an adhesive pad to attach to the ring to the phone.
The second option uses a thin "clamping" bracket with the magnet attached that wraps around the phone to keep it secure.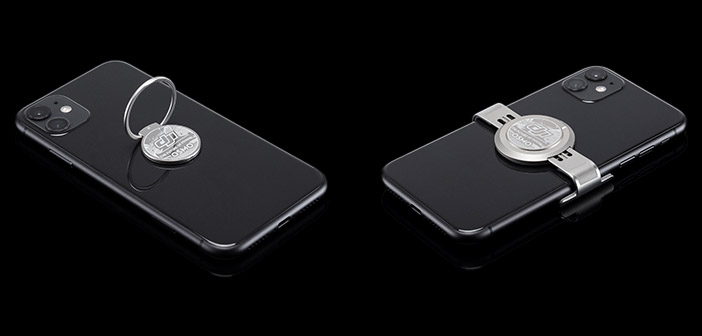 Improved Motors
Thanks to the improved motors, the OM4 is has plenty of power to mount and operate with larger phones* up to 290g in weight.
*For the full list of compatible phones, click here
---
---
Intelligent Software Features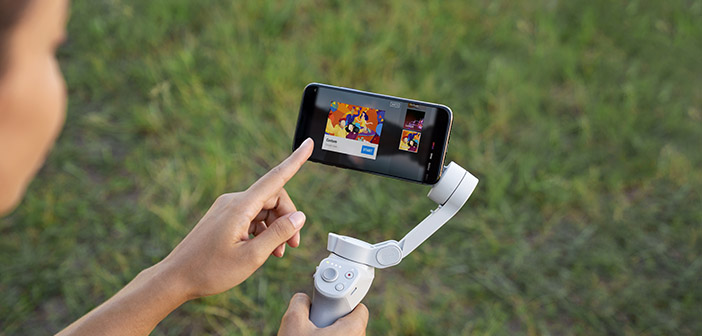 The OM4 offers several of DJI's intelligent software features accessed via the DJI Mimo app.
These include:
Active Track 3.0
Story Mode
CloneMe Pano
Gesture Control
"Dynamic Zoom" (AKA Dolly Zoom)
Timelapse, Motionlapse and Hyperlapse
Sports Mode (for shooting action)
SpinShot Mode
Battery
The lithium-ion battery provides up to 15 hours of use and charges in as little as 2.5 hours. It also allows you to charge an external device via the USB-A port.
Life's extraordinary moments deserve to be captured with smooth video. DJI OM 4 is a foldable stabilizer designed to complement your smartphone, allowing you to start recording right away. Magnetic, ultra-compact, and bursting with easy-to-use features, OM 4 is the ultimate solution for sharing your world.